Heart of Everyday Life: British Pub vs Japanese Izakaya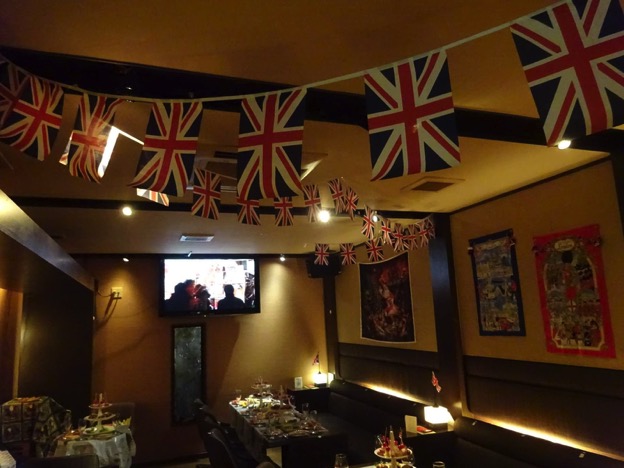 The pub — short for "public house" — has long been established as part of daily life in Britain. Not only a place to drink a pint of beer or play darts, pubs are the social center of every local community across towns and villages in the United Kingdom.
Originally established as inns to house weary travelers, nowadays apparently one in four Brits meets their future husband or wife at the pub! It's safe to say that they are the heart of everyday life in Britain.
There isn't an exact equivalent to a pub in Japan. Izakayas, however, are similar in the sense that they are a popular place for friends and colleagues to gather. There are some key differences, however.
Smoking
A nationwide smoking ban was enacted in the U.K., and since 2007 it has not been possible to smoke inside in a pub or other public establishments. However, in Japan it is common to find people smoking indoors, and many do so in their local izakaya or nomiya as well as in independent cafes and restaurants. This marks a big difference between Japan and Britain: in Britain, you have to smoke outside, but in Japan it's almost easier to smoke inside!
Snack Food — 'Tsumami'
Snack food in Britain usually consists of nothing more than a bag of salted peanuts. But Japanese izakaya often have an extensive tsumami menu, with many tasty and unusual dishes (marshmallow pizza, anyone?). Another culture difference is that in Japan people often eat while drinking, which is a welcome change from binge drinking in Britain.
All You Can Eat or Drink!
With a set price menu, nomihoudai / tabehoudai (all-you-can-eat, all-you-can-drink) ensures you can eat and drink to your heart's content in many Japanese establishments, without emptying your wallet. This is another big difference from Britain, where we tend to "go all-out on a night-out!"
Ordering from A Touch Screen
In a British pub, you have to order at the bar; there is no table service. So when it's busy, you often have to shout over the rabble of the crowd to be heard, which makes ordering a hassle. In Japan you can often order from a picture menu on a touch panel screen at your table. This technological development makes the process of deciphering a Japanese menu so much easier!
Private Rooms
Some pub tables in Britain are separated by a wall panel, but generally the rooms are communal. In Japan however, most izakaya have a private room which can be reserved for private functions for larger groups, such as an enkai (work party). My colleagues often draw up a seating plan in advance to make sure the most important people have the best seats. This level of forward planning may seem excessive, but it's all part of Japanese culture, as I've learned!
Taking Off Your Shoes
In most countries around the world, it would be unthinkable to take off your shoes and sit on the floor in a public place. But this is quite common in Japanese izakaya, especially those with washitsu (tatami rooms). And, it's comfy!
Getting Home
In most countries, after a night out people take a taxi as it would be unthinkable to drive. But in rural Japan, where transportation is less readily available, it is possible to drive to the izakaya and call a daikou to go home. A daikou is essentially a driver who drives you home in your own car (while another car to take the driver back follows from behind). It makes getting home safe and so much easier!
The Japanese 'Nomiya'
The Riverside is the equivalent of my local pub, and rightly serves as the social community of the town where I live. It is run by owner Mika Koyama, 49 years old, who, ironically, is not a drinker herself.
While beer on tap and local ales are the most common pub orders in Britain, popular choices in her nomiya are Asahi beer (the Tohoku brewery is located nearby) and Nikka Whiskey (owned by Asahi, Nikka has a distillery near Sendai). She also sells a lot of shochu (a mixture of distilled rice, barley, and sweet potatoes), nihonshu (sake) and umeshu (plum wine, stored in jars containing pickled plums). So far, so Japanese. But, to my surprise, I spotted a bottle of St. Andrews Belhaven behind her bar! It is a Scottish ale-style beer local to my own university town.
Surprisingly, beer on tap is the more expensive choice in a nomiya, whereas it is the cheaper option in British pubs. There isn't actually a menu, but a nomihoudai standard price is about ¥2000 Japanese yen. However, there's no need to actually bother ordering, as Mika remembers everyone's usual orders so they never have to ask. She remembered mine after just one drink!
The atmosphere at the Riverside is relaxed and casual, with an at-home feel, rather different from rowdy British pubs. In the case of the Riverside, it is not uncommon for customers to get behind the bar and pour their own drinks! And this being Japan, the main entertainment is karaoke, rather than darts.
The Japanese nomiya has close connections with the community, including the 7-Eleven convenience store across the road which delivers in person whenever Mika calls them. That's stellar combini service!
International Influences
Apparently the Riverside began as a side business. It was opened by Mika's mother in the first year of the Heisei period, making the Riverside's reign as long as that of the current Japanese Emperor, who is retiring this spring. Mika's mother even brought up her children while running the bar. They became known affectionately as "Riverside daughter" and "Riverside son."
In recent years, the Riverside has gained more international influences. For example, when Mika's daughter went to study abroad in Munich, she organized a German beer festival event with authentic German beer and a German folk music band based in Tokyo. This was followed by a multicultural Night Market held last summer, featuring produce from no fewer than seven countries, to reflect the growing foreign population of the town (Vietnamese, Thai, Chinese, British etc.).
A keen traveler herself, Mika doesn't let the language barrier stop her from interacting with people from other cultures. Her perspective is enlightening: "We may treat foreigners living in Japan differently, but once we go abroad, we are the same."
And the next big influx of foreign visitors to Japan is expected to arrive next summer during the Tokyo Olympics. Although the name suggests that the Games are going to be held in Tokyo, it was decided that towns and cities in Iwate, Fukushima, and Miyagi affected by the 2011 East Japan Disaster should become "Arigato" host towns as part of the events.
So far, 16 municipalities have registered, including my town, which has been chosen to host British Olympic officials and athletes. Local interest in Britain has been increasing ever since.
To celebrate this, Mika has decorated the interior of the Riverside with Union Jack bunting and decorations, making it the perfect location to hold a British-style Christmas party last December — complete with traditional food, Christmas crackers, and Santa of course!
As with many other things, Japan continues to take influences from other cultures while managing to retain a firm grip on its own.
(Click here to read this blog in Japanese.)
To find out more about Riverside, visit their website and their Facebook page.
Author: Sara Doel