[HEISEI IN PICTURES] Peace Prayer: A Japan Free of War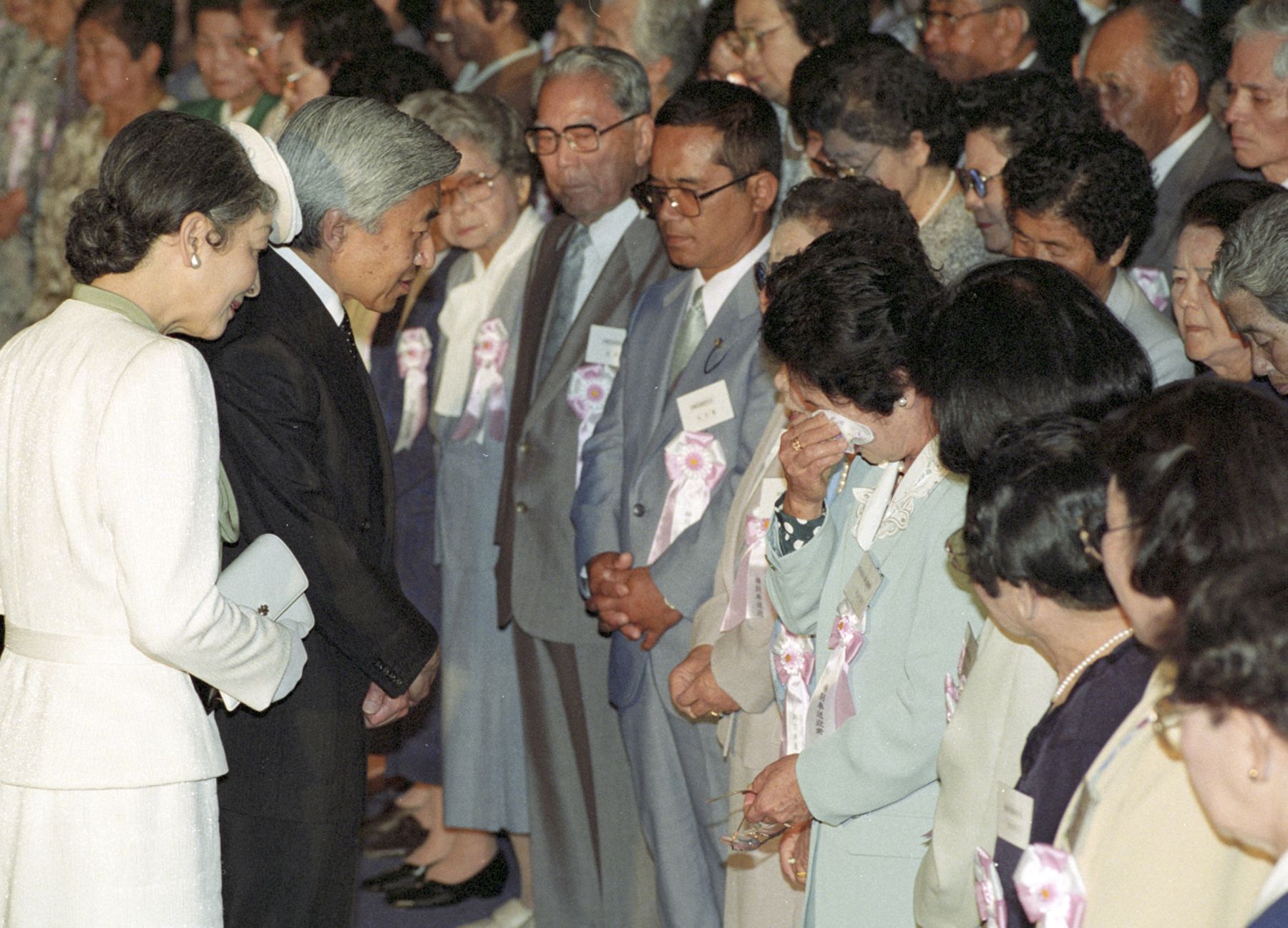 Leading up to the abdication of Emperor Akihito on April 30, JAPAN Forward is taking the opportunity to reflect in pictures on pivotal aspects of the Heisei Emperor's rule. This is the second of five installments:
Looking to the Reiwa Emperor
The name Heisei, means "Achieving Peace." True to this name, the Heisei Emperor is remembered in Japan and overseas as a major symbol and force in healing the wounds inflicted by the Second World War — including his relentless "journeys to comfort the war dead."
Half a century after 2005, and in commemoration of the war's end, the royal couple paid visits to Hiroshima, Nagasaki, and Okinawa, among other places devastated by the war. They visited Okinawa alone 11 times.
On the 60th anniversary of the war's end, the Emperor and the Empress made a long trip to Saipan, the site of one of the fiercest battles of World War II. The 70 years after the war, they visited other battlefields, including Peleliu Island, Palau.
In his final press conference on the occasion of his birthday on December 22, 2018, the Emperor said of the Heisei Era's legacy of peace, "It gives me deep comfort that the Heisei Era is coming to an end, free of war in Japan."
Emperor Akihito, 85, is set to abdicate the throne on April 30, according to his own wishes — thanks to a law specially enacted to permit him to step down after he expressed concern in 2016 that his physical condition would soon prevent him from carrying out his official duties.
The new emperor, Naruhito, will ascend the Chrysanthemum Throne on May 1, marking the beginning of the Reiwa Era.
For updates, features, historical notes, and discussions on this historical moment, Japanese bids goodbye to the Heisei era and welcomes the age of Reiwa, bookmark JAPAN Forward's Special Coverage on your browsers and follow us on Facebook, Twitter, YouTube, and Instagram.
Author: JAPAN Forward