Hello Kitty Shinkansen to Make Daily Round Trips From Shin-Osaka to Hakata Starting June 30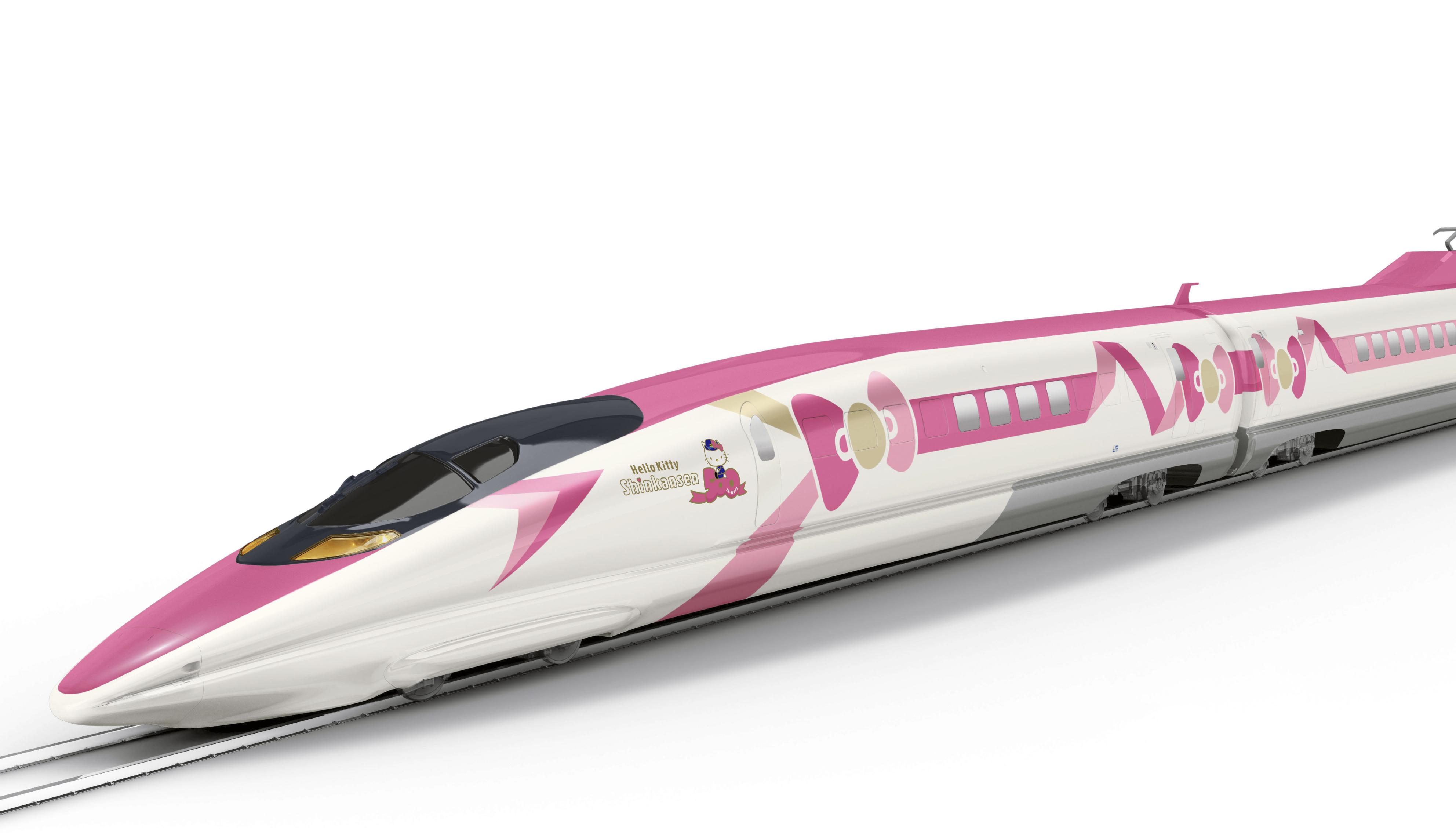 On May 18, JR West announced that a new 500 series Shinkansen featuring Sanrio's popular character, Hello Kitty, would commence operation on June 30. The train will make a round trip from Shin-Osaka to Hakata each day.
The interior will feature a section where a Gotochi Kitty (locally-themed Hello Kitty) will showcase local sightseeing locations and souvenirs, and include a photo booth for passengers to take pictures with Hello Kitty.
The train will include eight cars, the first of which will be named "Hello! Plaza" and will highlight regions in western Japan on a rotating basis.
The first display will feature the San'in region. Hello Kitties from Tottori and Shimane prefectures will introduce the region holding a nashi pear and freshwater clam, respectively, which are local products of those prefectures. Passengers will be able to purchase local products such as these.
RELATED ARTICLES:
The Art of Shinkansen: Bullet Trains in Japan
Oku-izumo's Annual Sword Steelmaking Begins
Japanese Swords: 'Tatara,' the Traditional Iron and Steel Culture of the San'in
San'in Travels: Oki-no-Shima and the Exiled Swordsmith Emperor Gotoba
Japan's Transfer of Bullet Train Technology A Mistake. China, Of Course, Has Copied It
The second display is scheduled to feature Yamaguchi Prefecture.
The second car will be named the "Kawaii! Room," and will feature a photo booth to take pictures with a life-size Hello Kitty doll, and seats decorated with ornaments, such as pink ribbons. In-train announcements will be signaled by the original Hello Kitty theme.