Hibiya Gourmet Zone Set to Open at JR's Centurial Brick Underpass in May 2020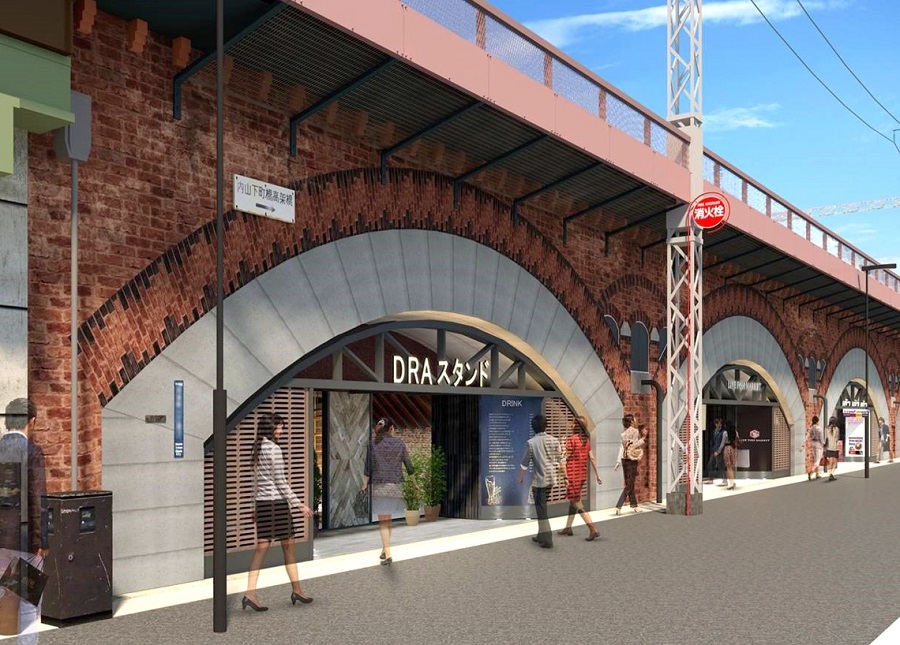 Near Hibiya, underneath Tokyo's red brick arch with more than a century of history, businessmen and visitors alike are scheduled to welcome several modern-style restaurants by late May.
Hibiya Gourmet Zone is lining up six restaurants to open in the 1,400-square-meter space below the underpass located between JR Yurakucho and Shimbashi stations.
Central Japan Railway Company (JR Central), which shares rights to the site with JR East for the development, made the announcement on Thursday, March 26.
The Meiji-era red brick arch was completed in 1910. It was the first railway underpass constructed in Japan, according to Kajima Corporation, a major Japanese construction company which worked on the project at the time.
The six new restaurants consist of various popular cuisine, providing diners options of Italian food, raw fish cuisine, Thai cuisine, German beer and food, skewer-grilled cuisine, and ramen.
At the raw fish restaurant, for example, customers will be able to choose live fish from both a live-box and display rack in the diner. Professional cooks called itamae will prepare plates and put them on serving dishes for customers, adding arrangements in the Japanese or the Western style.
Gourmet Zone will be accessible on foot from JR Yurakucho and Shimbashi stations, as well as the Hibiya, Ginza, and Uchisaiwaicho stations of the Tokyo Metropolitan Subway system.
Shin Kaneko, president of JR Central, said in a press conference in Tokyo on Thursday, "We want to provide eating and drinking options to plenty of customers so they can enjoy authentic cuisine in a friendly atmosphere."
Author: Mizuki Okada