[Hidden Wonders of Japan] A Maiko Does the Ceremonial First Pitch at Koshien Baseball Stadium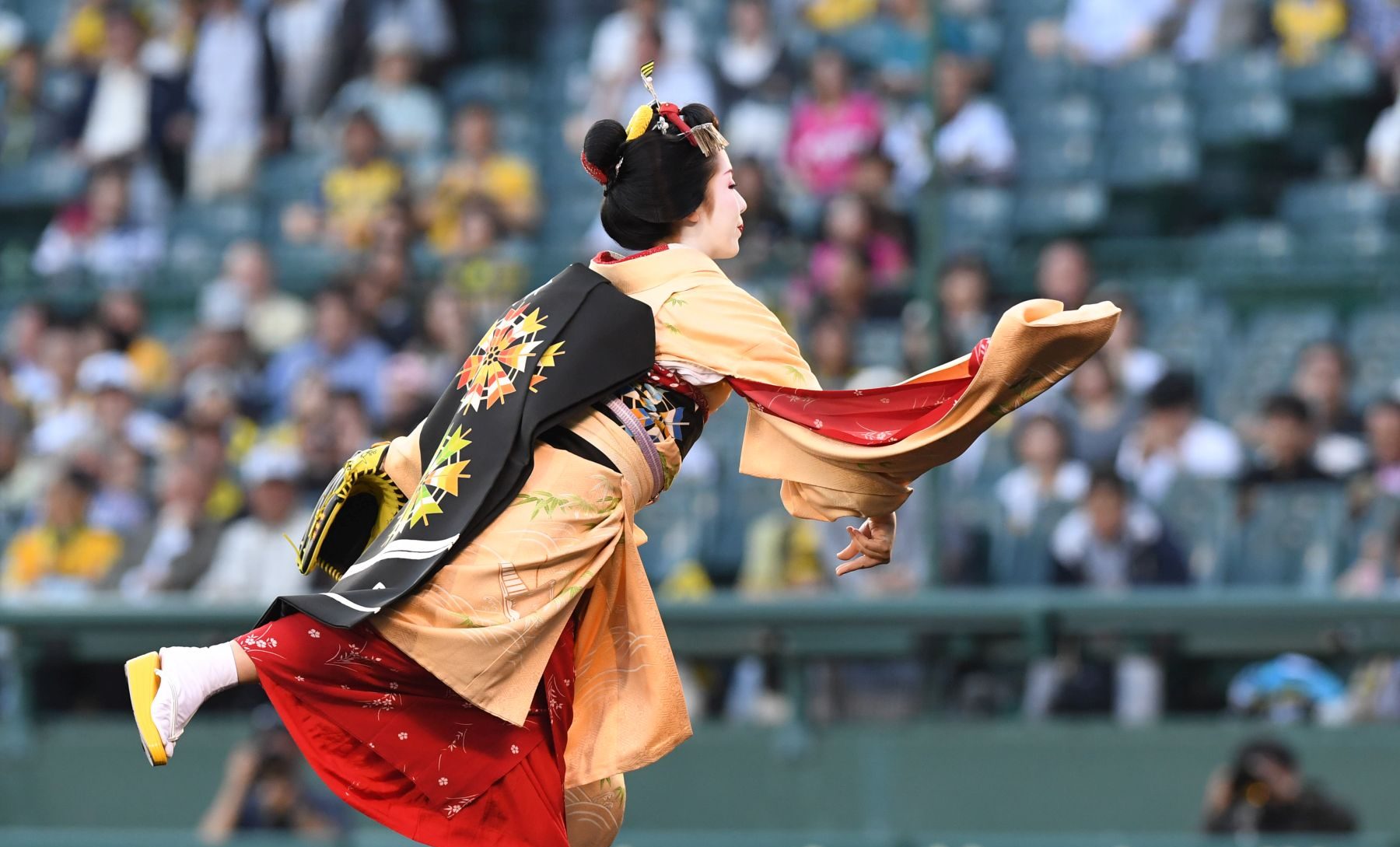 Kanako, a maiko from Miyagawacho, Kyoto, does the ceremonial first pitch in Koshien Baseball Stadium on May 22, 2019.
The weather in Japan is getting progressively hotter, with temperatures hitting the 30 degree mark even in the third week of May. But with warmer weather, there is something many are looking forward to: baseball.
Witnessed by avid fans of every age and from every corner of Japan, the ceremonial first pitch in Hyogo this year was a bit different from your usual match.
Kanako, a maiko (young geisha) had a special role as ceremonial first pitcher at the Hanshin Tigers vs. Yakult Swallows game at the Hanshin Koshien stadium in Hyogo on May 22. It was the first time a kimono-clad maiko had stood on the holy mound. She pitched the ball from her right hand with full force, and the catcher caught it in his glove.
"I was really nervous, but it was fun. I enjoyed the experience," she said afterwards, in her Kyoto accent.
When asked how she felt it went, Kanako replied: "I was too nervous to remember. But I managed to throw the ball straighter than I did during practice."
After the ceremony, she was presented with the personalized yellow Tigers glove she used and a pair of yellow geta. When asked which baseball team she supports, her reply was, "Osaka is my hometown, so of course I support Hanshin."
Baseball in Japan is a notoriously raucous affair, with many chants, rivers of beer, and people enjoying the galvanizing atmosphere as more than just a regular sports event.
So perhaps, next time, why not go see a maiko pitch a baseball?
What is your Hidden Wonder of Japan? Upload your picture here.
(Click here to read the article in its original Japanese.)
Author: Kensuke Matsumoto, Photojournalism Department, The Sankei Shimbun