[Hidden Wonders of Japan] Accessible from Smartphones, Online Libraries on the Rise
Especially during the COVID-19 pandemic, "It is convenient to borrow books without visiting the library so e-books are becoming more popular," said Chiyoda Public Library's public relations officer, Atsushi Sakamaki.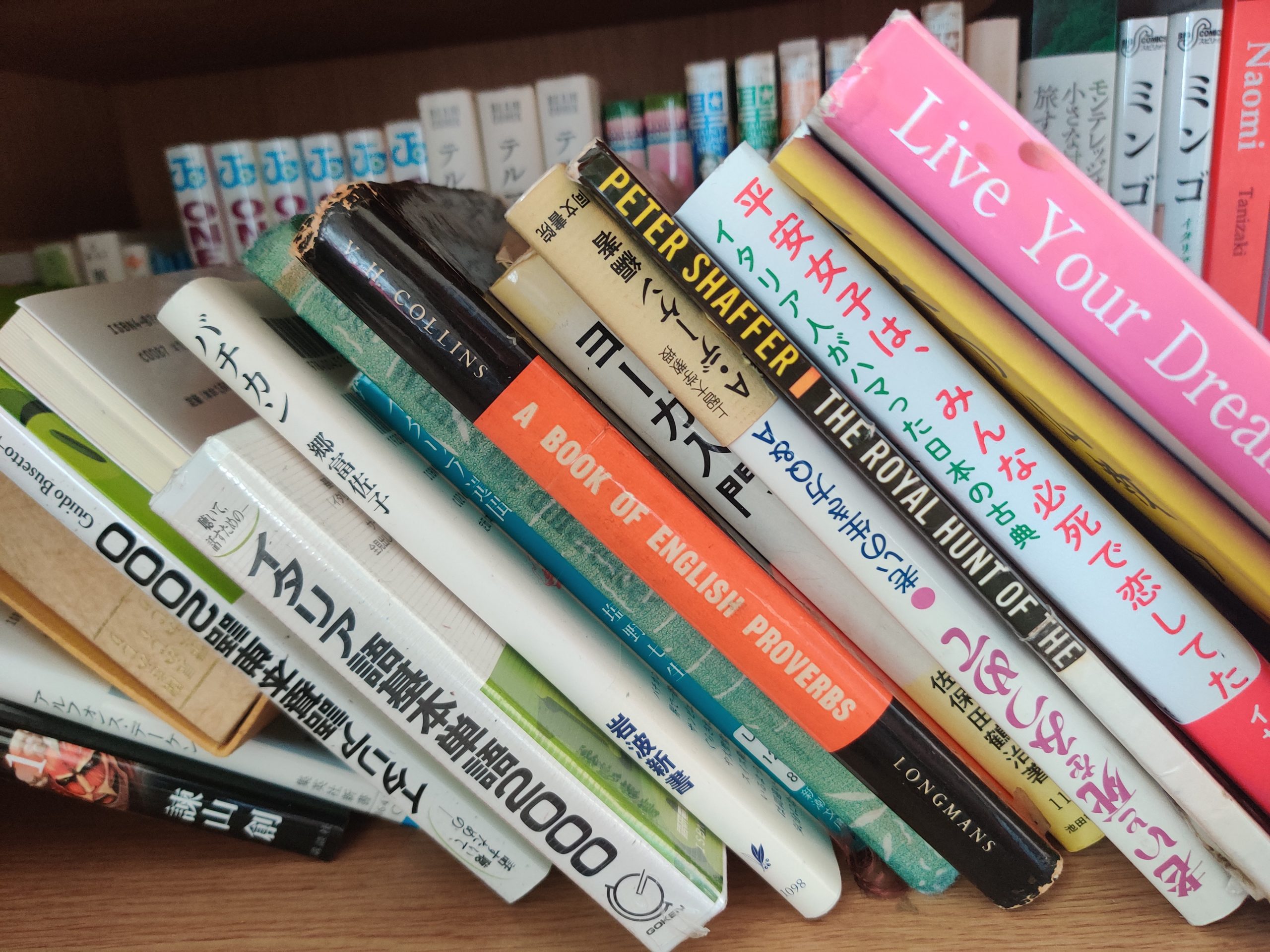 ~~
~
Since the COVID-19 pandemic started, more and more e-books have been lent out in public libraries in Tokyo. This is because one can borrow and read e-books on a smartphone or computer anytime, anywhere.
Chiyoda Public Library in Tokyo, which was the first in Japan to introduce an electronic library in 2007, saw a significant increase of 273% in e-book rental compared to the previous year.
The library staff expects to see a rise of library users triggered by the continuing COVID-19 pandemic.
The Chiyoda Public Library has about 10,000 e-books, among the highest numbers in Japan. Particularly popular are audiobooks for learning English and picture books for children with a reading function.
Atsushi Sakamaki, the library's public relations officer, seems encouraged by the trend.
"It is convenient to borrow books without visiting the library so it is becoming more popular. Since the COVID-19 pandemic, we have had more inquiries about how to rent e-books, and I feel that it is expanding," he said.
In fact, an increasing number of local governments all over the country are setting up electronic libraries. According to the Electronic Publishing Production and Distribution Council, as of July 1, 2021, 229 local governments have introduced electronic libraries. That is more than double the 100 libraries with e-books in the same period in 2020. Forty more local governments are also planning to introduce them within this year.


How it Works
The process of borrowing an e-book is the same as that for a printed book.
The Chiyoda Public Library has set a limit of only one e-book per person, but reserving it is easy. Go online, register and reserve the book you want to read. Then wait for it to become available.
Borrowed books are automatically "returned" when the deadline expires . After that, they can no longer be read on the devices you selected.
Printed books can be borrowed by non-residents, while e-books can be borrowed only by residents who attend school or work in Chiyoda Ward.
One big difference between e-books and printed books is the price. E-books are usually cheaper than paper books when bought on the open market, but the cost for renting them at the library is about two to three times higher than for paper books.
Local governments therefore can't increase the number of e-books unless they secure a larger budget. The Chiyoda Public Library purchases an e-book license for a two-year period, which permits renting out 52 times. As Mr. Sakamaki explained, "Unlike paper books, buying the e-book is not the end of the story. You pay each time, and that costs money."


Cost Enters the Picture
Moreover, since Japan's Library Distribution Center (TRC) sells books for libraries, it needs to select them from a list discussed with each publisher. This process means the books selected for rent could also become a bit outdated.
On the other hand, Professor Yashio Uemura of Senshu University, who is familiar with electronic libraries and library management, pointed out the advantages: "Because labor costs are reduced, in principle the total cost can be kept low."
E-books are expected to broaden their base among library users because they do not require readers to physically go to the library. Moreover, they also have functions such as audio reading, giving them an advantage for people with disabilities.
"Currently, only about 20% of residents use the public library," Professor Uemura explained. "Our task is to increase the attractiveness of use for the remaining 80% and make e-books an important part of the library."


RELATED: Bookshops Make First Comeback in Four Years With Manga Boom}


What is your hidden wonder of Japan? Upload your picture here.


(Read the Sankei Shimbun report in Japanese at this link.)


Author: Daisuke Nagai, staff reporter, The Sankei Shimbun