Bookshops Make First Comeback in Four Years With Manga Boom
The upbeat tendency for the book market is also due to the fact that people are spending more time at home due to restrictions under COVID 19.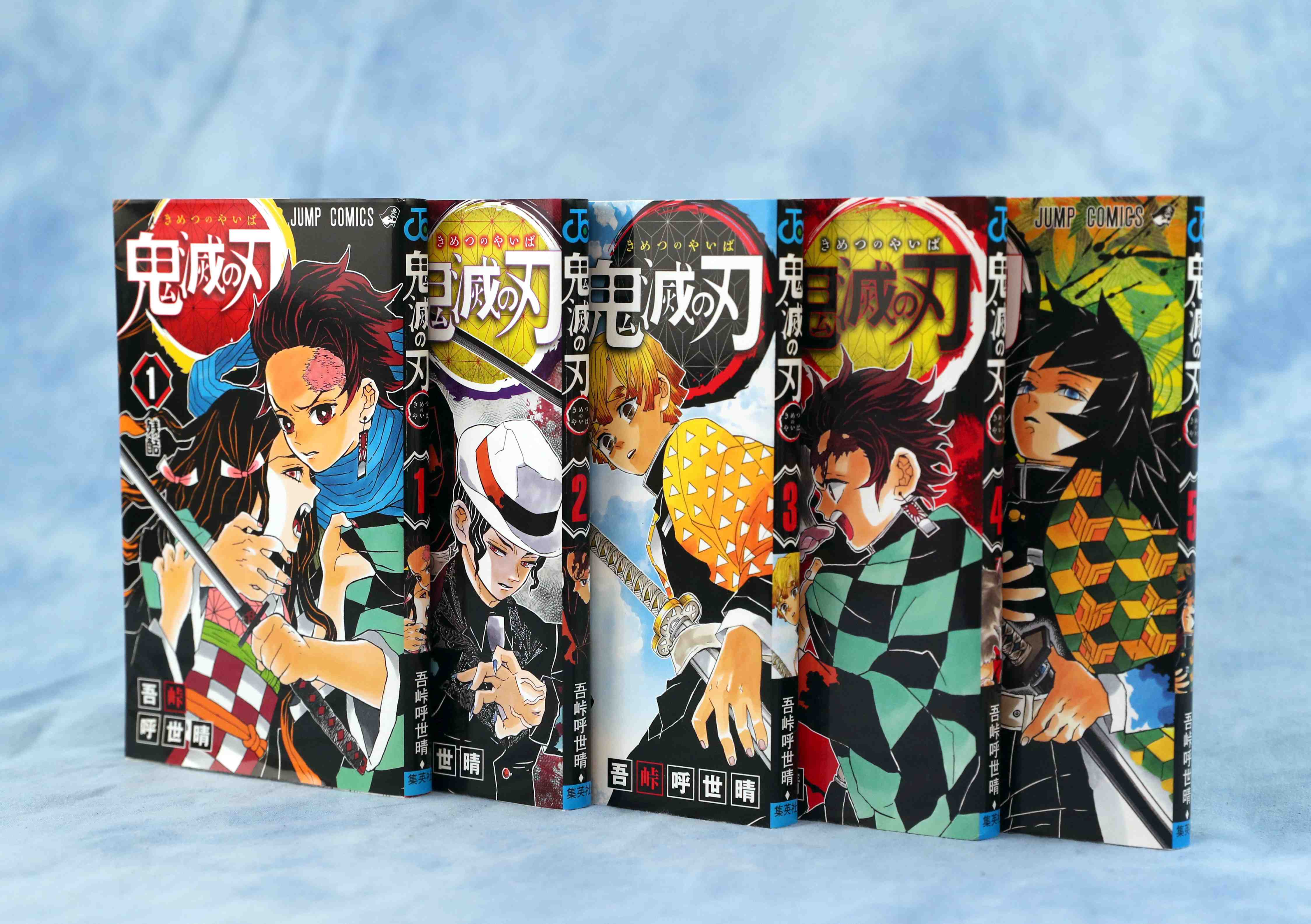 A bookstore in Tokyo which had been suffering from sluggish sales is seeing an unexpected turnaround during the corona pandemic. The number of shops going bankrupt was also at a record low in 2019, with the book market expanding nationwide for the first time in four years.
So what's behind this sudden positive shift?
For one, it's thanks to the popularity of manga series such as "Kimetsu no Yaiba," (Demon Slayer), the movie version of which broke all box office records since its release in Japan in October 2020. Its soundtrack song is played frequently in many stores around Tokyo, and the green and black square patterns of the haori jacket worn by its protagonist, Tanjiro, decorate various marketable goods from keyholders to masks.
The movie's combined box office and merchandise sales are said to have generated ¥270 billion JPY ($2592 milion USD) of which book sales alone is said to have totaled ¥85 billion ($670 million USD) in Japan at the beginning of December.
The upbeat tendency for the book market is also due to the fact that people are spending more time at home due to restrictions under COVID 19.
Eiji Konno, owner of one such bookshop, Konno Bookstore in Nishi Ogikubo (a quiet residential neighborhood in Tokyo), recalls how customers queued outside even before his shop opened its doors. When the line of people at the cash register became too long, "we had to restrict admission to impose social distancing,"he adds.
Konno Bookstore has been popular with local residents for nearly 50 years. It carries about 75,000 books, manga, and magazines, which are displayed around its 300 square meters shop.

Pandemic Book Sales Phenomenon
Since March 2020 when the COVID-19 pandemic began to spread, the shop has seen an increase in sales every month, surpassing the figures from the same period a year before.
In April and May 2020, when all larger bookstores temporarily closed under the state of emergency imposed by the Japanese government, Konno's smaller bookshop remained open and got more customersーeven from traditionally busier Tokyo neighborhoods like Shibuya and Shinagawa. Sales turnover, as a result, surged 35% and 40% respectively from the previous year.
Mr. Konno attributes this to the fact that more people were working from home, and the number of people in the neighborhood shopping district during the day has increased. Local residents who had never visited the store were also "re-discovering" his shop, he added.
This phenomenon isn't only limited to Mr. Konno's shop. Since the spring of 2020, some of the member stores of "NET21", a joint venture company made up of small and medium-sized bookshops nationwide like Konno Bookstore, have seen their monthly sales increase 70-80% compared to the same period a year earlier.
Teikoku Databank, a private research company, estimates the book market to be ¥1.22 trillion JPY ($11.7 billion USD) or about 80% of the level of 10 years ago, based on business sales. However, this figure was expected to rise to ¥1.24 trillion ($11.9 billion USD) by the end of 2020, up from the previous year for the first time in four years.
The number of bookshops going bankrupt has also fallen. As of November 2020, there were 10, and bankruptcies for the year are likely to remain below than the record low of 15 in 2001.
Manga, or comics, have been leading this upward trend, according to a survey of bookstore sales by NIPPAN GROUP (NIPPAN), a major publishing agency. As of November 2020, manga sales had increased for 14 consecutive months. Customers rushed to the bookshops to purchase a limited edition of Kimetsu no Yaiba (Shuheisha, 2016), which has boasted sales of more than 100 million copies. Likewise, its movie version has broken previous records in the cinemas. In addition, other manga have also benefited from its unprecedented success.


Spreading the Benefits
The report adds that children's books and business books have also done well. "With many events being canceled due to the coronavirus pandemic, people are reevaluating books that they can easily enjoy at home," it says.
How well a bookshop does or not depends on its location, however. According to NIPPAN, roadside stores in rural areas and suburbs are doing well, while bookstores in and near train stations in city centers are struggling. According to Masanori Kubo, a researcher at Publishing Science (出版科学研究所), "the increase in telecommuting and the decrease in travel have significantly changed the flow of people at Tokyo Station and other major stations." He adds, "The problem is severe for book shops located in office districts and terminal stations, where the number of people has fallen".
As an overall trend, the number of bookshops in Japan has been declined to about half of what it was 20 years ago, with fewer people buying books and magazines and more and more people turning to digital books online. The e-book market has continued to expand, and the much requested final chapter of the 23 volume series "Kimetsu no Yaiba" was released to impatiently awaiting fans in December.
Daisuke Iijima of the Teikoku Databank Information Management Division cautioned, however, that this year's strong performance is thanks to the popularity of "Kimetsu no Yaiba" and the consumer behavior of people staying at home. "Unless we have similar success with a publication next year, the book industry could face a critical situation," he warned.
(Read the article here, in Japanese.)


Author: Rui Ebisawa