[Hidden Wonders of Japan] Beat the Heat — They Sprinkle You with Water at Tokyo's Skytree!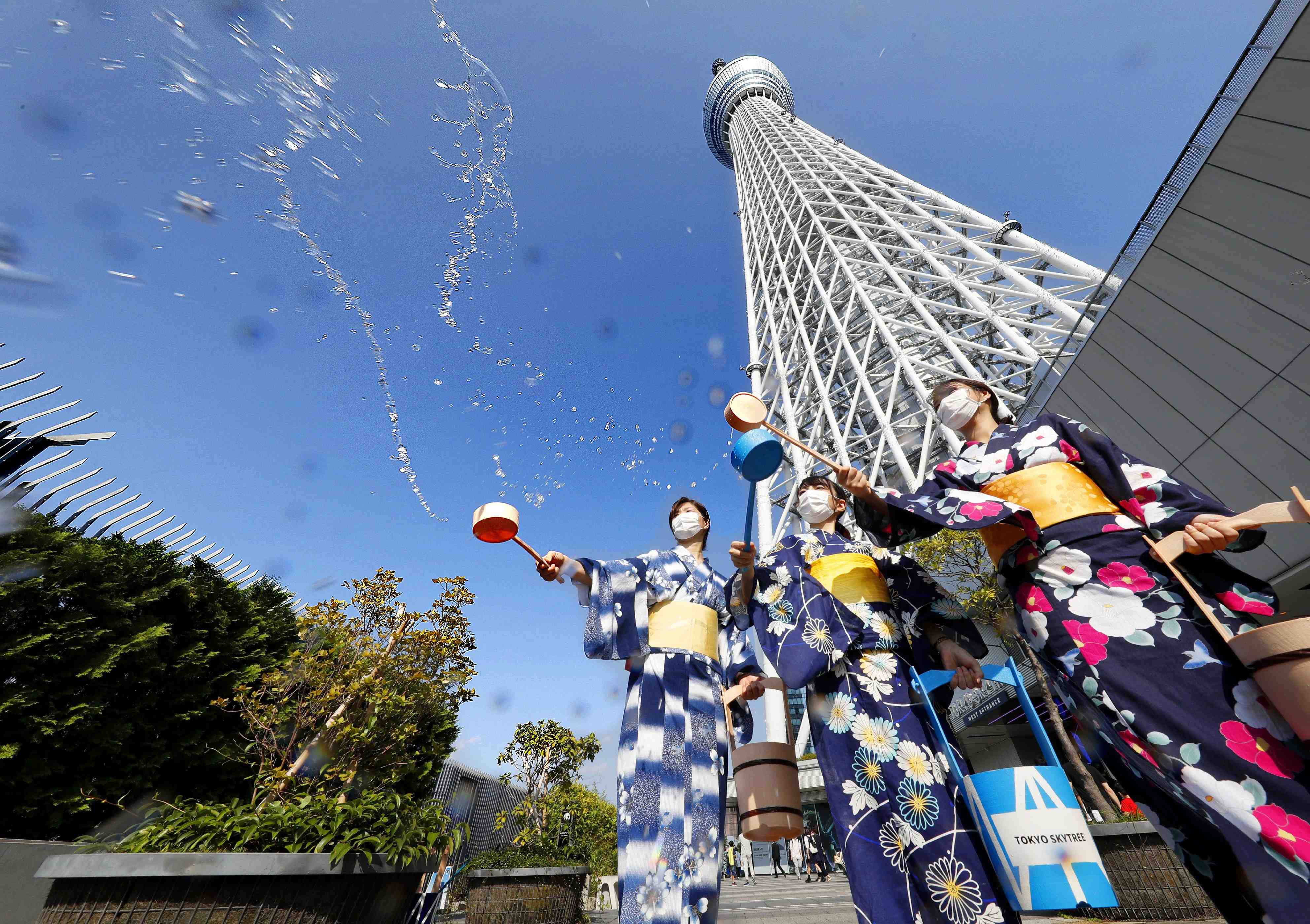 Japan has endured scorching hot temperatures during the past weeks , with some regions hitting more than 40 C. It's enough to make a daily nap a tempting prospect.
In Japanese, there is a special expression at this time of year when people get down because of the heat: Natsu bate.
To beat the debilitating feeling, people say, read horror stories to get the chills, wear flowing clothes to feel cooler, eat nutritious savoury eel to combat exhaustion from the summer heat…
Tackling it from another perspective, an innovative effort to beat the summer heat has just started at Skytree, the landmark tower more than 600 meters high, located in northeastern Tokyo's Sumida Ward.
Normally a very popular part of Tokyo, tourism in general has taken a hit since the start of the pandemic, and therefore the area is also suffering. Furthermore, it can sometimes feel a bit overwhelming to be a tourist in Tokyo at this time of the year, with the metropolis being such a concrete jungle.
This year, however, some creative employees at Skytree decided to combat the summer heat by wearing beautiful colorful summer kimonos — yukata — and sprinkle passing tourists with water.
It's the first time such an initiative has taken place, passing on just a little of a "cool feeling" to passers by.
Masumi Kumakura, 23, a Skytree employee, told The Sankei Shimbun and JAPAN Forward why she chose to participate: "I wore my own yukata coming here. I wanted people to enjoy coming to Skytree."
Even just looking at the pictures, do you not feel a little cooler already? The water sprinkling initiative to beat the summer heat will go on until August 31, on days with good weather when the mean temperature exceeds 25 C.
If you were previously apprehensive about going to Tokyo Skytree, this might just be a fun, seasonal way to enjoy the sights.
What is your hidden wonder of Japan? Submit your photo here.
Author: JAPAN Forward
(Click here to read the related article in Japanese)