[Hidden Wonders of Japan] Capybara Love Yuzu Baths at Tottori's Guest Ranch!
These cute giant rodents are seen soaking in the warm water when the temperature drops.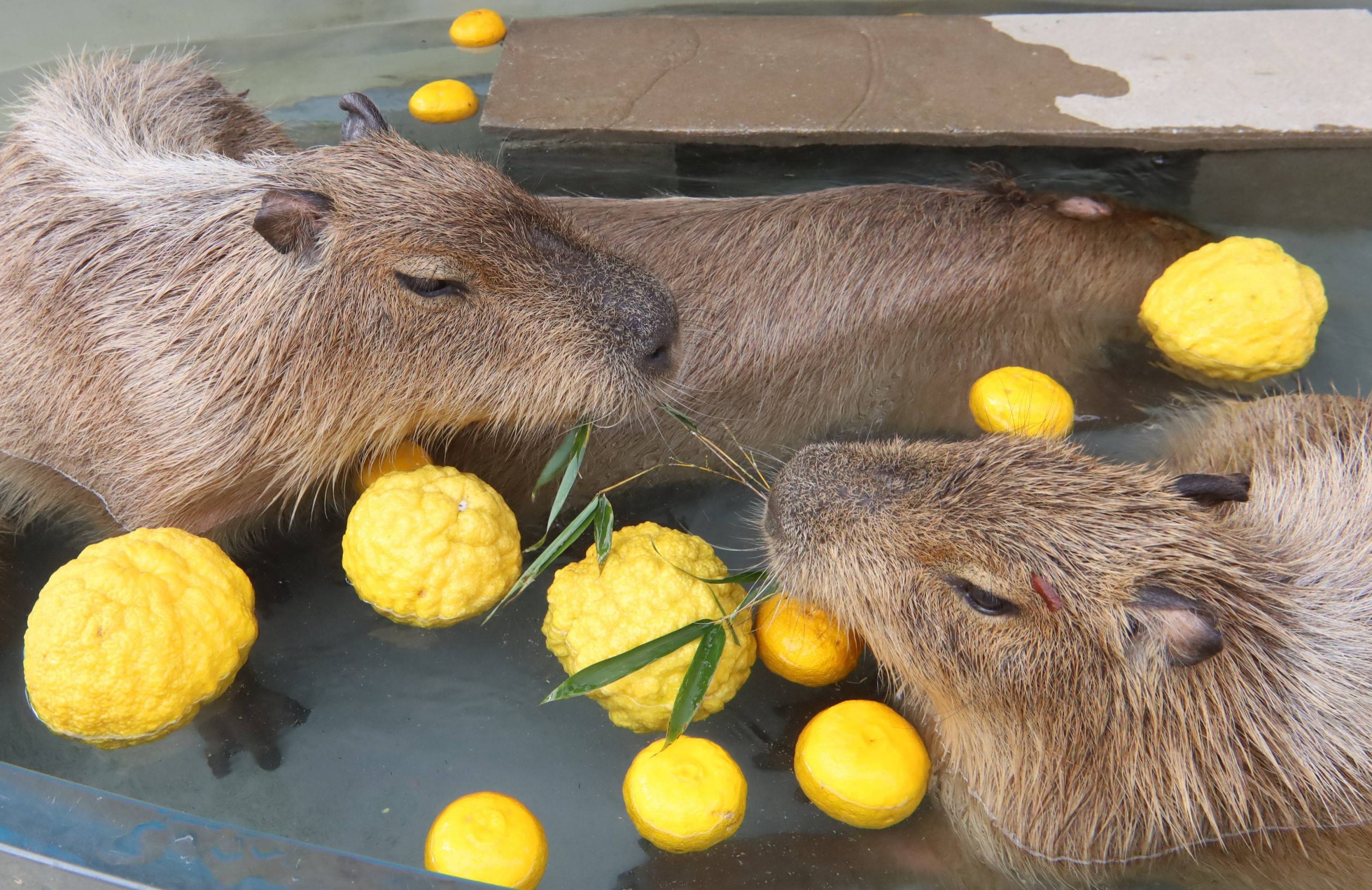 ~~
Two capybaras, believed to suffer in cold weather, were enjoying bathing in the hot spa at the Oyama Tom Sawyer Ranch in Yonago City, Tottori Prefecture, in western Japan on December 21.
A male capybara named Totomaru and a female called Nagomi soaked themselves in the hot water spiced with locally produced yuzu, a citrus fruit typical of Japan.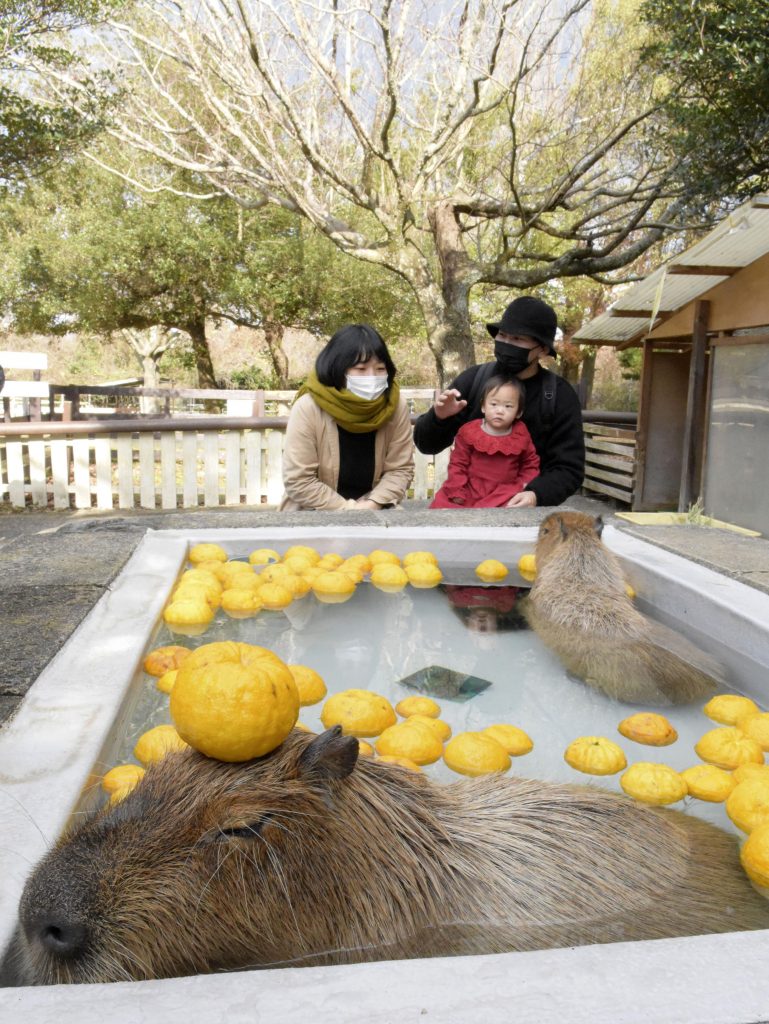 After diving into the 40 degree hot water, the capybara slowly submerged themselves up to their necks.
A young housewife who was returning home from Ono City, Hyogo Prefecture with her one year old son, marveled how they could watch the rodents lying in the water with their eyes closed from such a close range .
"In winter, we also want to take a Yuzu bath, " she mused.
Capybara is a semi-aquatic rodent originally from South America. It can measure up to 1.3 meters (4.3 feet) in height and can weigh up to 79 kg (174 lbs). It is often seen soaking in hot water to stay warm when the temperature drops to the single digits.


What is your hidden wonder of Japan? Upload your picture here.


(Read the Sankei Shimbun column in Japanese at this link.)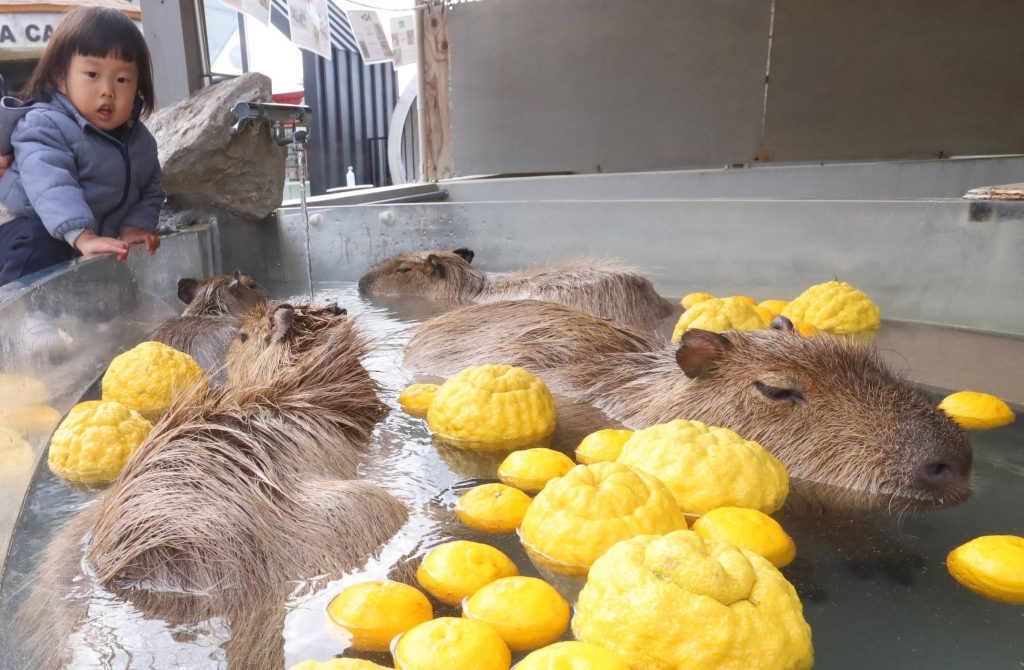 Author: Sankei Shimbun