[Hidden Wonders of Japan] Chōshi Railway: Clickety-clacking Through the Green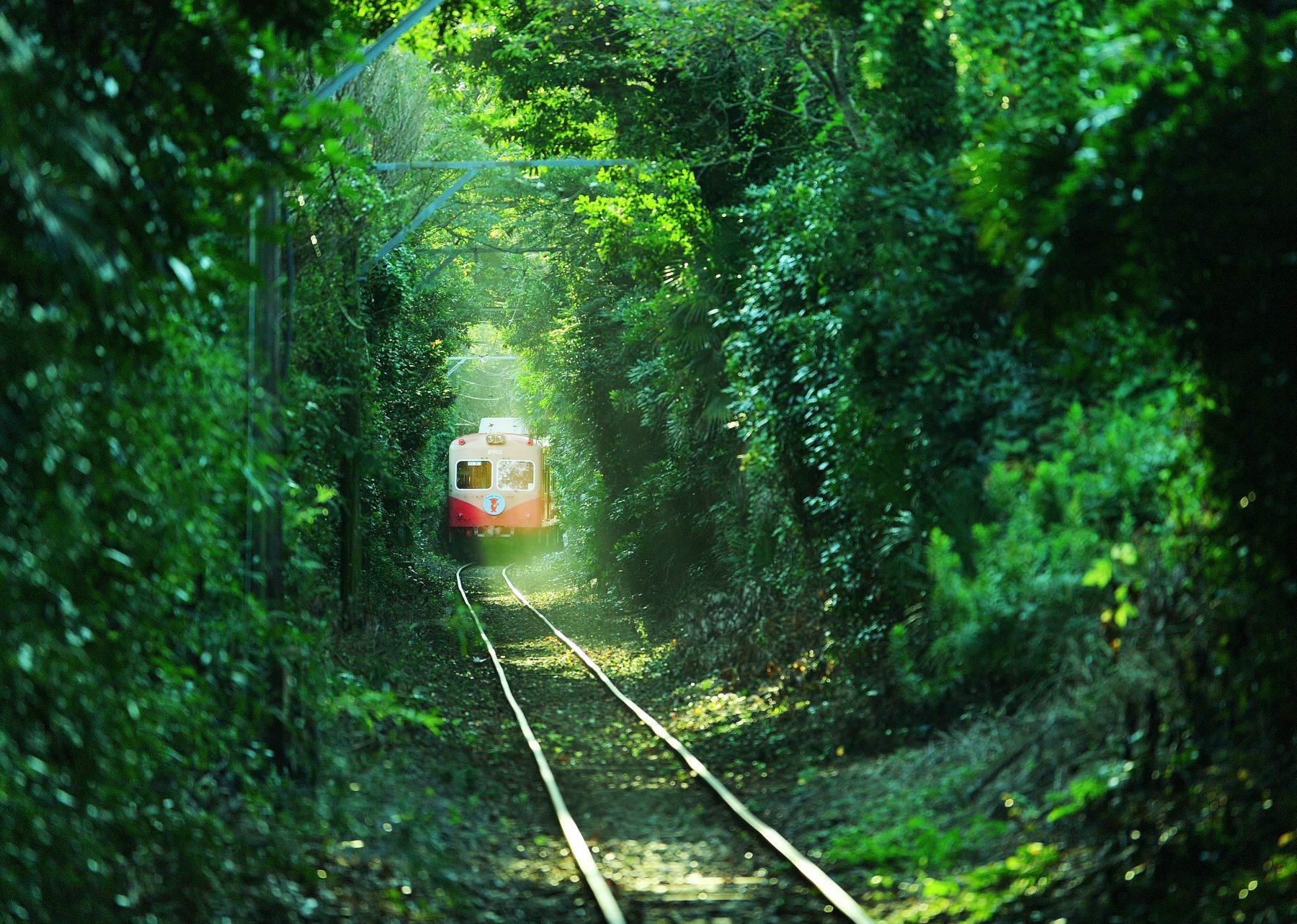 "The train does not run through a real tunnel, but it will take you through a 'green' one"
"When the air-conditioner is turned on and the train speed accelerates, the voltage drops, and the lights go out"
These are some colorful slogans that describe the Chōshi Electric Railroad, or Chōshi Dentestu Line, which runs 6.4km between Chōshi Station and Tokawa Station in Chōshi City, Chiba Prefecture. The line has been in the red for some time now.
The railroad line's operation began in 1923 and has since been running as a commuting line. It also provides transportation for tourists to reach Cape Inubō. However, due to the area's depopulation, the number of passengers has been decreasing by the year. Approximately 1.3 million people used the line 50 years ago, but last year the number dropped to as low as 350,000 passengers.
Recently, Chōshi Dentestu has been drawing outside attention with its unusual strategy to overcome the company's financial difficulties by taking advantage of their adversity and making fun of themselves.
The private railroad company's core revenue doesn't come from its railway operation, but instead from its food manufacturing sales. Playful puns are used in the names of their popular products, like "wet rice crackers" called nuresembei or the stick-shaped snack mazui bo, meaning "foul-tasting stick" which pokes fun at their financial situation.
Then there is the sabaibaru bento a "mackerel lunch box", with a name that reflects something of a vow to sustain the company's survival.
The company has been sending out self-deprecating messages like, "The CEO had to run the train himself due to insufficient staff." Another is, "We need to make money for train repairs, so please buy our nuresembei…"
A spot on the Chōshi line favored by railroad enthusiasts is the organic "green tunnel" built of surrounding trees. According to Chōshi Dentetsu, if the tree branches grow too long, they will be tidied up as a safety measure. But the railway line was built through mountains that already existed and therefore they see the greenery as "nature's tunnel".
Waichi Horie, 65, who lives near the Moto-Chōshi Station offered this observation: "The station has long been used for commuting purposes, but recently, we see many tourists and people taking pictures here".
(Click here to read the original Sankei photo story in Japanese.)
Author: Mizuho Miyazaki, Sankei Shimbun Photo News Department