[Hidden Wonders of Japan] Fight Tokyo's September Blues with Art Aquarium Exhibition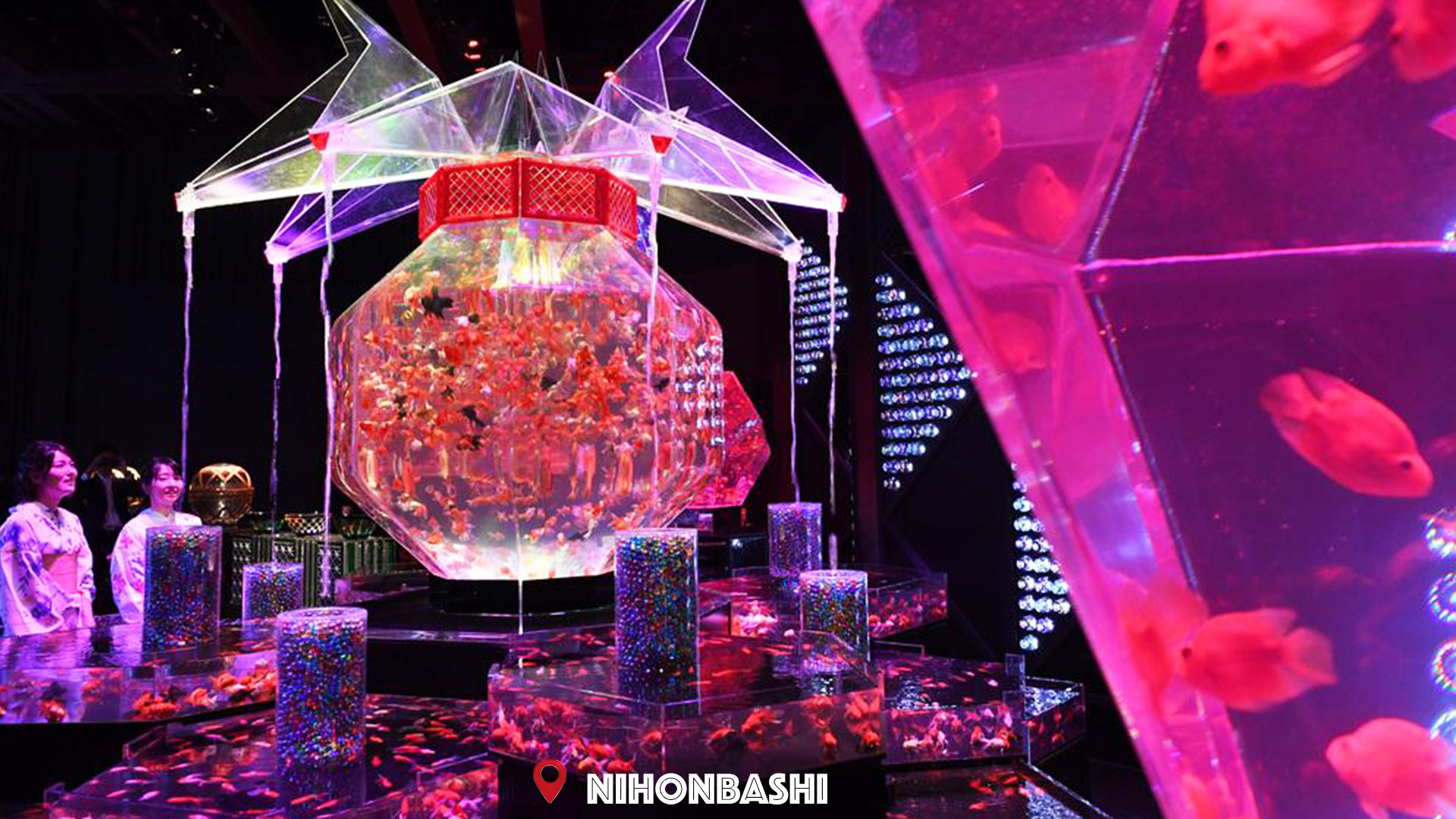 With temperatures cooling down and summer drawing to a close, are you finding yourself engulfed by the back-to-work September blues? Are you wishing you could bring back those summer holiday vibes?
Then you should check out the Art Aquarium in Nihonbashi.
This exhibition, designed with the summer heat in mind, has 8,000 goldfish and koi (carp) swimming in spectacularly illuminated fish bowls and tanks.
Upon entering, visitors are immediately immersed in an awe-inspiring space containing 15 fish tanks up to 2.5 meters high, each one decorated in the theme of Edo Period flowers.
The venue makes use of light and color to convey a feeling of coolness and summer. As 46-year-old artist Hidetomo Kimura explained, "I wanted the visitors to feel the coolness in heat."
The exhibition also attempts the ambitious feat of creating an artistic fusion: technology mixes with nature, old Edo Japan mélanges with the new.
For those of you who are night owls, the venue stays open until 10:30 P.M. most nights. It also extends opening hours on Saturdays and the days before holidays to host events such as DJ nights.
All of this can be accessed for the reasonable price of JPY1,000.
This event runs until September 24, so if you are feeling the I'm- not-ready-to-go-back-to-work September-blues, make sure you head out to Nihonbashi and immerse yourself in this summery and picturesque atmosphere.
What is your hidden wonder in Japan? Submit your picture here.
Ticket Information
Adult Fare: JPY1,000
Child Fare: JPY 900
Opening Hours:
Mondays to Friday 11 A.M. to 10:30 P.M. (last entry at 10 P.M.)
Saturdays and days before a public holiday: 11 A.M. to 11:30 P.M. (last entry at 11 P.M.)
Art Aquarium hours: opening time (according to the day) –7 P.M.
Night Aquarium: 7 P.M. to closing time (according to the day)