Former Taiwan President Chen Shui-bian Re-emerges, Pushes for Referendum on China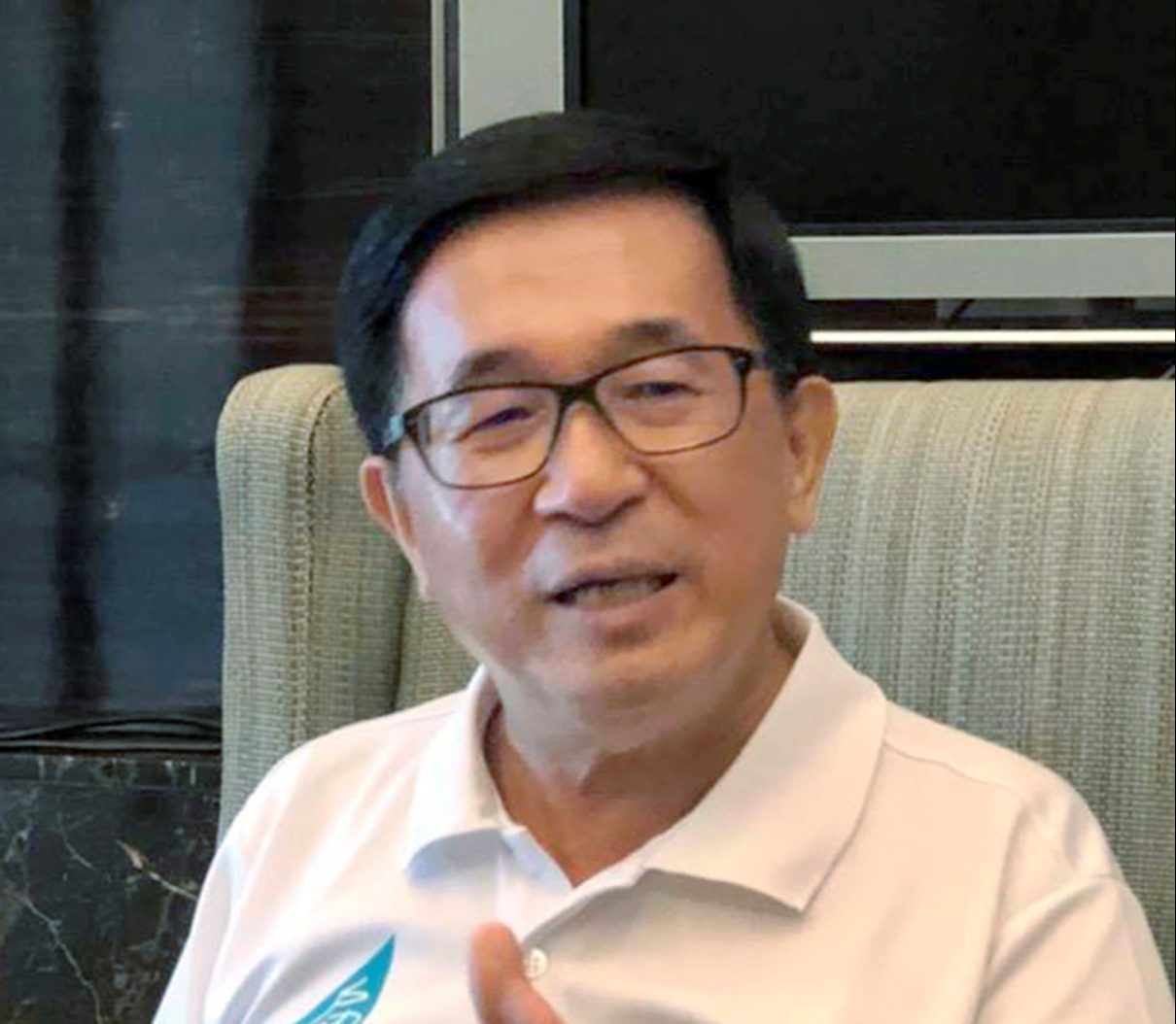 (Part 1 of 2)
By Akio Yaita
Chen Shui-bian, Taiwan's former president who stepped down in 2008, is on medical parole after serving about six years in prison for corruption charges. His health may be declining, but his passion for keeping his country's democracy and freedom is undiminished.
"Taiwan is facing a serious crisis due to intense diplomatic and military pressure from China," Chen said when he sat down with The Sankei Shimbun in a social gathering organized in the city of Kaohsiung by senior members of the Taiwanese Residents' Association in Japan on September 2.
Judicial authorities prohibit Chen from engaging in any formal interviews with the media. This was the first time in a decade that he spoke to a journalist.
The former president stressed that a referendum on Taiwan's independence "should be implemented as soon as possible to cope with threats from Beijing and convey the wishes of the Taiwanese public to the world."
No Amnesty from Party Mate
On the afternoon of September 2, at the gathering in a condominium near the heart of Kaohsiung, Chen walked in slowly with a cane. His declining health was apparent to everyone.
However, the moment the talk shifted to the topic of Taiwan's future, Chen's words became markedly vigorous, reminiscent of the energetic speeches he delivered when he was the president of Taiwan.
When he was released on medical parole in 2015, Taiwan's Nationalist Party (Kuomintang), which was then in power, imposed various conditions for his release, including a ban on any political activity.
The following year, there was a change of government, from the Taiwan Nationalist Party to the Democratic Progressive Party (DPP), headed by now-President Tsai Ing-wen.
Even though they are members of the same Democratic Progressive Party, Tsai has regarded Chen with hostility and failed to implement procedures for granting him amnesty.
Chen is highly popular in the central and southern regions and among the poor of Taiwan, and Tsai is wary of his re-emergence on the political stage.
'China Should Never Be in Control of Taiwan'
I asked Chen about his physical condition when we first met. His answer matched his appearance: "I have aches and pains in many of my body parts caused by cranial nerve disease, and my hands constantly tremble. My body is just worn out."
When asked what interests him these days, he lit up and began speaking with great passion:
Rather than my poor health, I am profoundly worried about the future of my homeland. It is an extremely critical time for Taiwan. No matter what happens, the Communist Party of China should never be in control of Taiwan. I am determined to devote the rest of my life to the protection of Taiwan, for the cause of keeping Taiwan's democracy and freedoms intact.
The subject of China's maneuvers to rob Taiwan of its diplomatic relationships with one country after another came up, and he jumped at the chance to explain the risks to Taiwan, saying:
Beijing has consistently sought to extinguish Taiwan's presence in the international community. It has become decidedly more aggressive in this pursuit since the onset of the Xi Jinping administration. Military pressure, such as the deployment of an aircraft carrier and fighter jets around the periphery of Taiwan has been more vigorous. The possibility of China invading Taiwan by force is clearly higher than it was in the past.
Democratic Methods Are the Only Options
The conversation turned to the various ways Taiwan could cope with the menace presented by China. It is an issue that elicits much discussion in Taiwan, and Chen has support on the subject among his base. He explained his view:
We cannot fight threats from China with fighter planes and guns. We have no option other than to use democratic methods.
We can let the international community know the Taiwan public's will through a referendum, for example. We can inquire into the views of Taiwanese people by asking specific questions, such as "Do you want Taiwan to be consolidated into China?" and "Do you want to participate in the Tokyo Olympic Games as Chinese Taipei instead of as Taiwan?"
'Ripe for A Referendum'
Chen is passionate about having the voice of Taiwanese people heard by the world:
It is of key importance for us to do our best to clearly demonstrate Taiwan's consensus through voting, and to call for the international community's understanding.
I actively promoted the referendum during the time I was president of Taiwan, but encountered fierce resistance from the opposition party at that time. However, the Democratic Progressive Party (DPP) now in power has a majority in the Legislative Yuan (equivalent to parliament) and, compared to my years in office, the conditions are now ripe for a referendum.
He added:
A Taiwanese a political coalition called the Formosa Alliance has been pushing for a referendum on Taiwan's independence. I think both the government and the Yuan (parliament) should take a more cooperative posture toward the initiative.
Re-emerging as Public Figure on Policy
Voices have been on the rise among DPP supporters in favor of Chen's return to the political arena. Many have turned sour on the Tsai administration, perceiving her government as having done little to deal with Xi Jinping's increasingly high-handed stance toward Taiwan.
Chen, in response to the pressure, has been testing the waters gradually by such means as making public policy proposals via Internet blogs that are named after his favorite pet dog. As a result, the Tsai government was left with no choice but to give a tacit nod to Chen's activities.
Unlike Tsai, the serious honor roll-type student who turned from academic to bureaucrat, Chen devoted himself to the democracy movement from a young age, experienced imprisonment many times, and has no fear of a showdown with Beijing.
If Chen resumes political activities in earnest, it is possible that relations between Beijing and Taiwan, and the entire Northeast Asia situation, could be dramatically transformed.
(To be continued)
Chen Shui-bian was born in the city of Tainan in 1951. He passed Taiwan's bar examination at a young age while studying at the National Taiwan University College of Law (Taipei).
He practiced law in a commercial firm and then in 1980 participated as defense counsel for democratization movement activists. This experience led him into politics.
After holding such positions as mayor of Taipei, he was elected in 2000 as president of Taiwan from the Democratic Progressive Party, accomplishing a peaceful transition of government from the the Nationalist Party (Kuomintang) that had been in power for half a century.
He was successful in winning a second term as president in 2004. After retiring from the post of Taiwanese president in 2008, Chen was arrested and convicted of taking bribes and related charges, receiving a prison sentence. Currently, he is on medical parole.

Click here, here and here to read the original articles and interview in Japanese.