[Hidden Wonders of Japan] Harvesting Rice for the Imperial Succession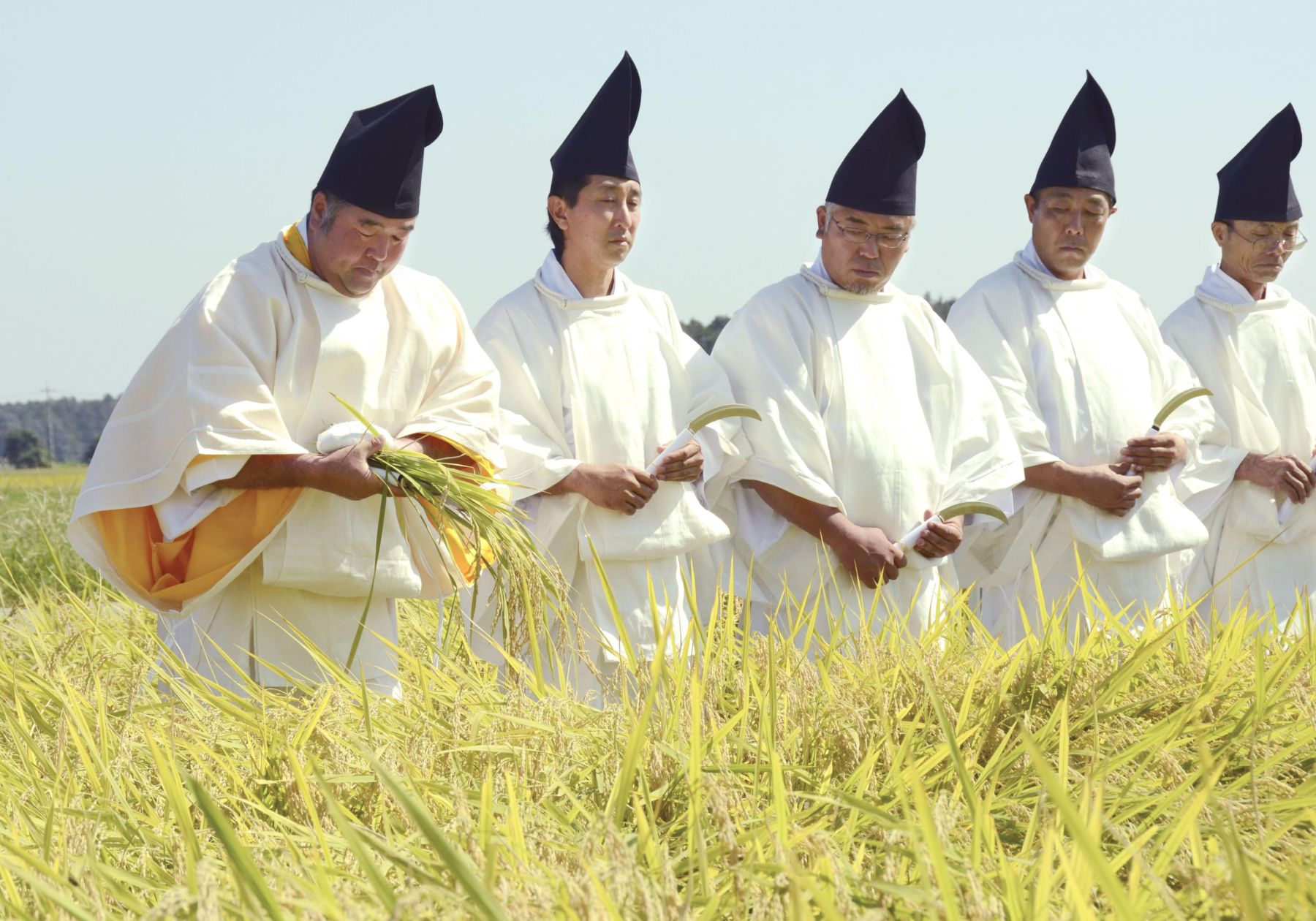 In early November, one of the most important ceremonies of the new era is set to take place. The Emperor Naruhito will visit Ise Jingu in Mie Prefecture and offer newly harvested rice to the imperial ancestor Amaterasu Omikami in a ceremony called the Daijosai, or Great Thanksgiving ceremony.
This ritual, officially called the Daijoukyu no Gi, happens only once during the reign of a new emperor and is thereby considered an exceptionally special occasion.
As with other elements of the ceremonies marking the beginning of Japan's new Reiwa era, the locations where the rice is grown were specially chosen based on several conditions, and to represent Japan's geographic "east" (Yukiden) and "west" (Sukiden).
The highly ceremonial rituals carried out for harvest of the ripened rice, called the Saiden nukiho no Gi, took place on September 27, in preparation for the grand events in November.
Harvest of the rice at both the Yukiden and Sukiden locations took place at the same time. A field in Takanezawa, in East Japan's Tochigi Prefecture had been selected as the Yukiden location, while a field in Nantan in Western Japan's Kyoto Prefecture represented the Sukiden.
In Takanezawa, ambassadors of the imperial household first carried out a ritual to bestow blessings on the harvest. Then the farmer Takeo Ishizuka (55) representing the rice brand "Tochigi no Hoshi", together with a few additional people ceremonially dressed in all white and yellow, entered the field and harvested the ripened rice by hand.
The rituals and harvest were repeated in Kyoto, where the rice farmer Hisao Ishikawa (75), hand picked the rice for the brand called Kinuhikari.
Following an inspection to verify its quality, the hand-picked riced was officially offered by the farmers to the imperial household for use in the Daijosai. All together, the Imperial household is set to buy 180 kg of white rice, and 7.5 kg of brown rice between the two fields in East and West Japan.
After the Yukiden ceremony in Takanezawa, rice farmer Ishizuka commented with a smile, "I am so relieved. This time, I put more feeling into harvesting the rice than usual."
What is your hidden wonder of Japan? Upload your picture here.
https://www.sankei.com/photo/story/news/190927/sty1909270003-n1.html