Japan Braces for What Could Be Strongest Typhoon in 51 Years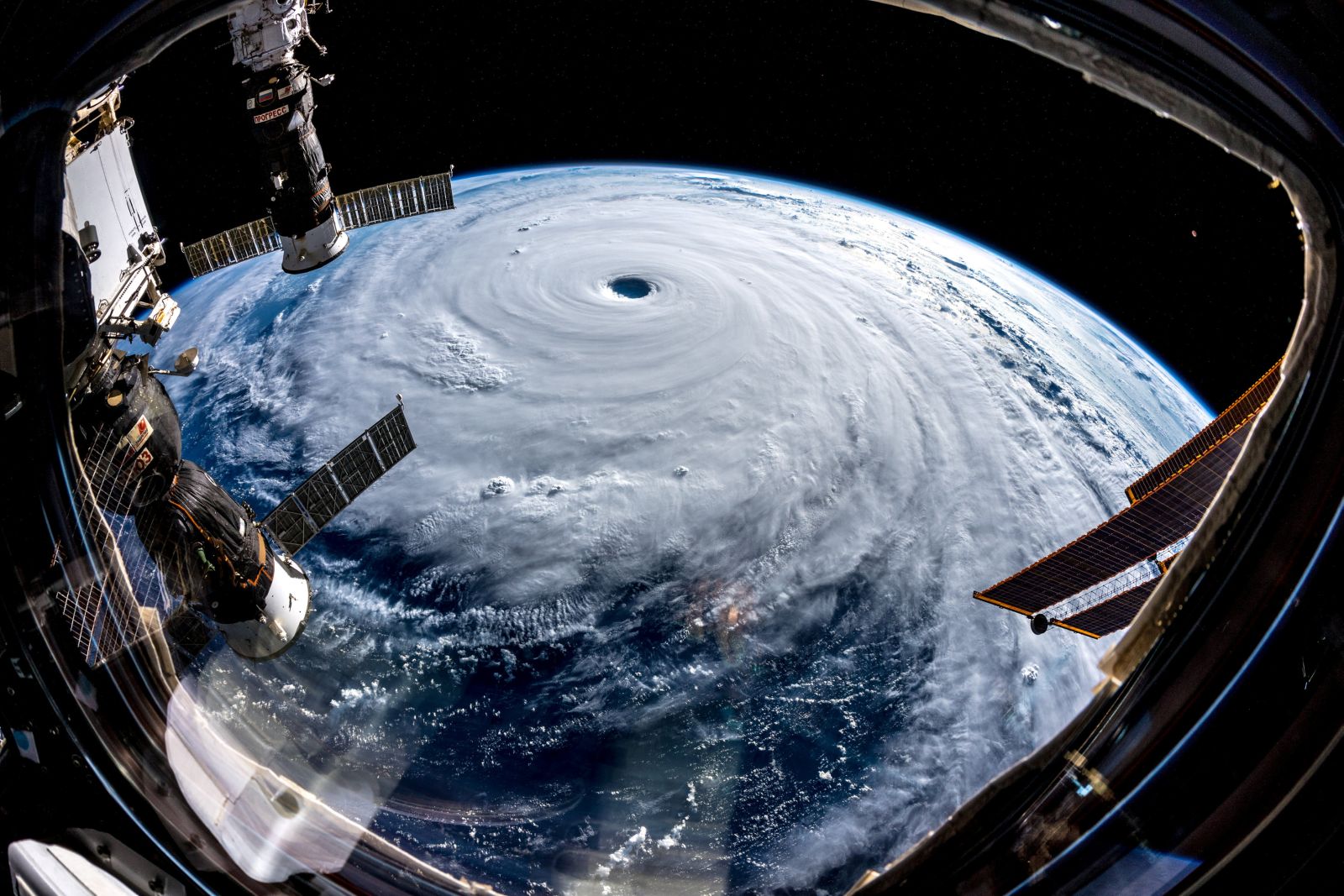 Story Updated at 1 AM, 12 October 2019
Super Typhoon Hagibis — the Philippine name for the 19th significant weather disturbance this season — is predicted to hit East and Central Japan on the evening of Saturday, October 12 with record-breaking rain and wind.
It is potentially the strongest typhoon to hit Japan in 51 years, warned the Japanese Meteorological Agency (JMA) in a press conference Friday morning, October 11, saying it is "comparable to Typhoon Ida in 1958, which killed more than 1,200 people."
Learning from the lessons of Faxai, the typhoon that hit Japan less than a month ago, the JMA started warning the Japanese population to prepare for the storm as early as Wednesday.
NHK, the public broadcast, has been showing on the news the most recent emergency information throughout the day of October 11 and 12, with a call to people living in neighborhoods at a low sea level to evacuate early, and advised taping of windows in order to avoid damage with flying objects.
Prime Minister Shinzo Abe vowed that the administration was making every effort to ensure the safety of the public and spread information effectively. Minister of Economy and Trade Isshu Sugahara told the press late on October 10 that provisions were being made to prepare for blackouts, especially at hospitals, and to ensure the safety of the water supply.
The Ministry of Defense and Transport has also been alerted, in order to assure a speedy response in case of blackouts. The Ministry of Tourism has been pulled into the effort to make sure that the information gets out in appropriate languages to those who are visiting Japan.
Transport, sporting and other events, and even business operations are not taking chances either. The Rugby World Cup 2019 website has a whole section devoted to updating international fans on Typhoon Hagibis, as it is known overseas, including the status of matches in the area hit by the typhoon and links to English language government websites with the most up to date information.
Cancelled, Modified Transport and Events Schedules
A number of transportation lines have modified their schedules to prevent service disruption.
As of posting, according to NHK, 1,655 domestic flights have been cancelled on Saturday. JAL is cancelling 542 flights, most of those into and out of Haneda and Narita airports, while ANA is scrapping 558 flights, and all in and out of Haneda and Narita.
International flights have also been affected, with all 131 flights to and from Tokyo's airports cancelled, except a few in the early morning of Saturday. JAL has cancelled all international flights to and from Haneda and Narita.
Trains and subway lines in the capital are affected, with notice boards already warning passengers about the possible disruption on the evening of October 10. JR East Japan has suspended many services in Tokyo and Shizuoka.
In northern Japan — in Tohoku, Yamagata, Akita — the number of JR trains running service has been curtailed from 11 A.M. Saturday morning, and service later in the day has been cancelled.
JR East announced that it would suspend the Tokaido Shinkansen on Saturday — the popular route which connects Tokyo to Osaka — from the morning until the evening. The Sanyo trains between Shin-Osaka and Okayama have also been canceled.
Tokyo Metro lines also are taking precautions. Most train lines announcing they would suspend services between noon and the evening of Saturday, putting commuter transportation virtually at a standstill.
Highways are also predicted to be affected, so travelers are advised to check the highway page for updates on road closures.
Locals who are still recovering from the typhoon which hit Chiba in September are preparing for the storm by putting protective blue tarps on damaged houses before the rain gets worse.
Mitsuko Suzuki, a 72-year old farmer in Chiba, had been repairing his house when the typhoon hit last month. Although he has covered the house in blue tarp, he is afraid that the incoming storm could blow the sheet away and cause damage again. "I feel very uneasy because I am afraid of a repeat of Typhoon Faxai," he said.
The storm comes in the midst of the Rugby World Cup. As of the time of publication, two matches have been cancelled on Saturday: England-France in Yokohama, and New Zealand versus Italy in Toyota City, central Japan. Sunday matches, including Japan's match against Scotland, are still up in the air, with a decision expected to be announced early in the day on Sunday, October 13.
Mindful of the number of foreign nationals in Japan for the Rugby World Cup, Justice Minister Katsuyuki Kawai published a video on YouTube on October 10, warning foreign nationals in English about the typhoon, calling everyone to pay "full attention to weather information."
The Formula 1 Grand Prix taking place in Suzuka, Mie Prefecture is also being affected: practice was cancelled on October 12 and qualifying rounds were moved on the morning of October 13. This was the third time for such a schedule modification, after similar changes in 2004 and 2010. However, staff on the ground have been working hard to ensure the smooth operations come Sunday, according to the official website.
Shopping and entertainment locations such as department stores are also closing for the day. Tokyo Disneyland has announced it will be closed for the whole day of October 12, until around noon on October 13. The last time the popular park closed due to weather or natural disaster was during the Great Eastern Earthquake in March 2011.
Business operations are also being affected. The Ito Yokado supermarket chain, posting on its company website, announced on October 10 that it would be closing 124 stores in Tokyo. Convenience store Seven Eleven Holdings also decided to close 1000 shops. This contributed to a crush of customers already stocking up on provisions on the evening of October 10, with essentials like water sold out by the evening of October 11.
Not Taking Any Chances
This comes just under a month after typhoon Faxai hit Tokyo and surrounding areas, leaving up to 930,000 people without electricity in areas near the capitol city. Power took several weeks to fully restore in some areas and many other repairs have yet to be completed.
Four people died and more than 30,000 houses were damaged during Faxai. The area of Chiba was particularly hard hit, with an estimated 23,000 families, about 46,000 individuals, ordered to evacuate in Tateyama city alone.
Public transportation was in complete havoc at that time, with as many as 13,000 people stranded at Narita airport for the night, unable to go to and fro due to disruption of the trains and highways. Commuter transportation was also disrupted for most of the following day.
Everyone in the Kanto area, including all those in Tokyo, should take measures to avoid being adversely affected by the typhoon. Make sure to check the latest weather information both on NHK world, and the JMA.
Author: Arielle Busetto