[Hidden Wonders of Japan] Hiyoko-chan Graces Manhole Covers in Ikeda, Osaka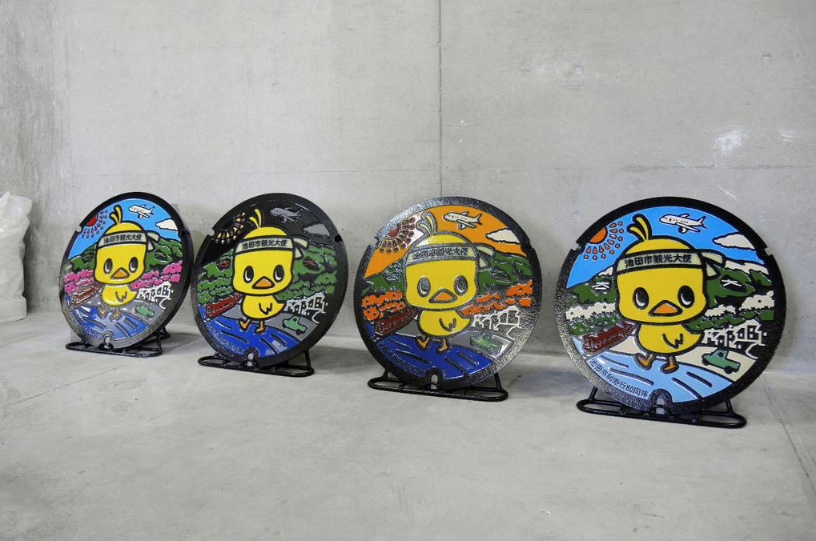 Photo: A manhole cover with an image of Hiyoko-chan (Image provided by Ikeda City in Osaka)
In the city of Ikeda in Osaka, known as the birthplace of instant ramen, manhole covers adorned with the image of Hiyoko-chan, the mascot of Nissin's Chicken Ramen, have been installed in front of the Ikeda Cup Noodles Museum.
The popular museum sees upwards of 910,000 visitors a year from both in and outside of Japan, all of whom are greeted by Hiyoko-chan, the city's tourist ambassador.
Hiyoko-chan's image is placed in the center of the manhole covers, which are roughly 60 centimeters in diameter, with one of four different seasonal backgrounds. There are cherry blossoms for spring, fireworks for summer, fall leaves for autumn and snow for winter.
All of the natural features found across Ikeda, such as in the Inagawa and Satsukiyama areas, are depicted regardless of the season.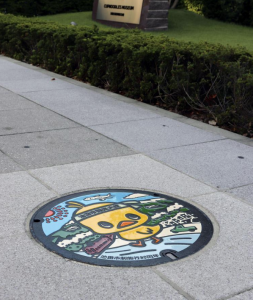 Photo: A manhole cover with an image of Hiyoko-chan installed in front of the Ikeda Cup Noodles Museum
The colorful designs were created in commemoration of the 80th anniversary of Ikeda's municipalization and the upcoming "Manhole Summit" on October 19, which is held to promote the appeal of manhole covers.
"Since we're close to nature, we fit all of Ikeda's charm across the four seasons into our designs," a spokesperson for the city explained.
What is your hidden wonder of Japan? Upload your picture here.
(Click here to read the story in Japanese.)
Author: The Sankei Shimbun