[Hidden Wonders of Japan] LOOK: 2020 Furin Wind Chimes Blow in Front of Tokyo Station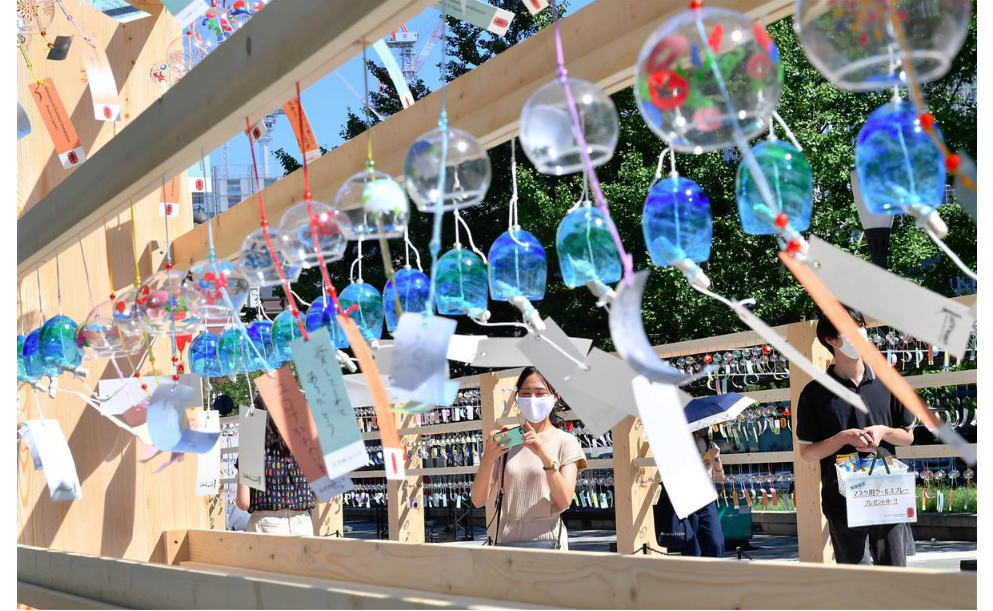 There are few things that manage to conjure up the sensation of summer like "furin."
Literally translated as "wind bell", it indicates the wind chimes, often made of glass, that shop owners and individuals hang outside of their windows in summer.
The soothing sound floating in the summer breeze is something strongly associated with warmest months of the year ー a soft tinkling that almost makes you feel cooler in the stifling Japanese heat.
Many of the delicate glass furin are painted with colorful patterns, such as summer flowers or goldfish. A narrow strip of paper often hangs off the bell, decorated with a wish that moves in the breeze. These little objects are a wonder of Japanese craft.
These days, many people in Japan live in tall apartment and condominium buildings. For them, trying to escape the stifling heat means hiding in an air-conditioned room, and there is no place to hang a furin outside a window, but the wind chimes still hold a strong image of "summer is in the air."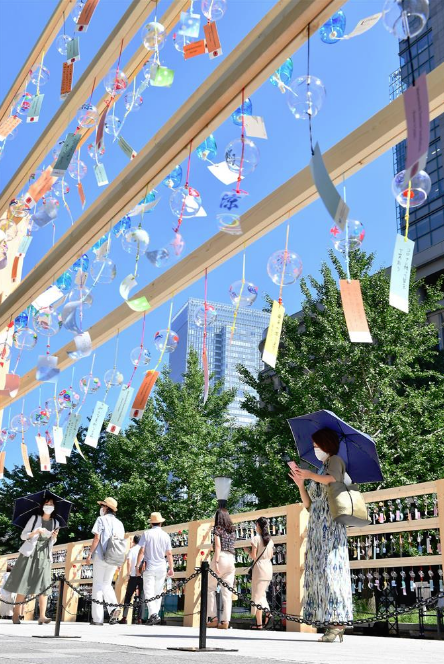 With this sense of nostalgia in mind, the "Otemachi, Marunouchi, Yurakucho Summer Festival 2020" started on August 21 in the heart of Tokyo.
As many as 2020 furin were displayed in front of the iconic Tokyo station (Chiyoda ward) which features a broad central square. Chiming delicately in the summer breeze, some of the bells carried prayers and wishes, including kind words for the medical workers helping fight the COVID-19 pandemic.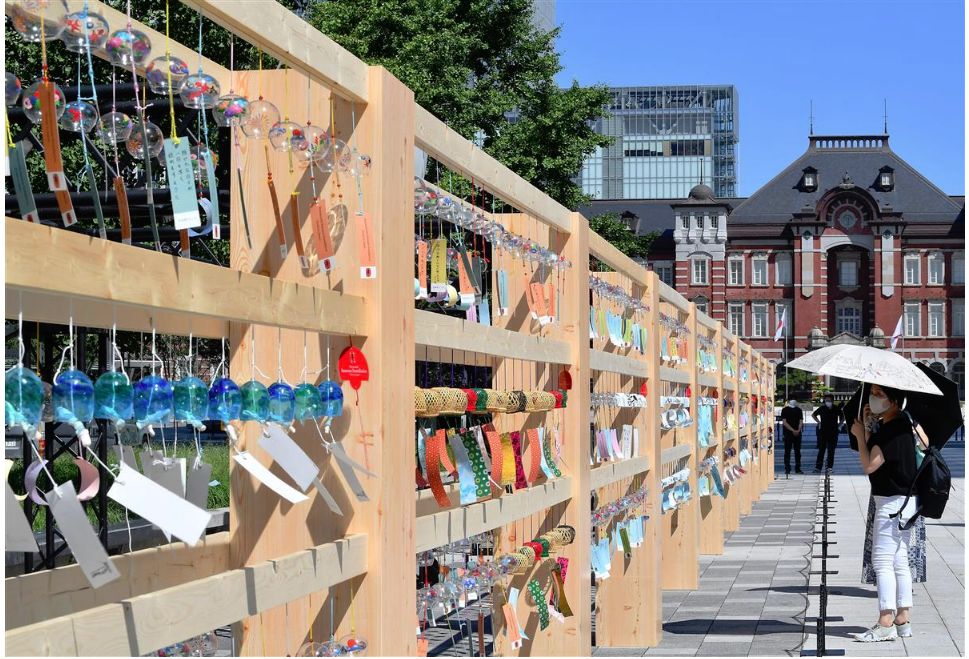 Usually this event features the sprinkling of water, called uchimizu, bringing a sense of coolness to all who pass by. But this year the size was scaled down to fifty people per session, with 2 meters of social distancing, to prevent the spread of COVID-19.
Author: JAPAN Forward
(Click here to read a related article in Japanese)