Shinzo Abe to Step Down As Prime Minister Due to Health Concerns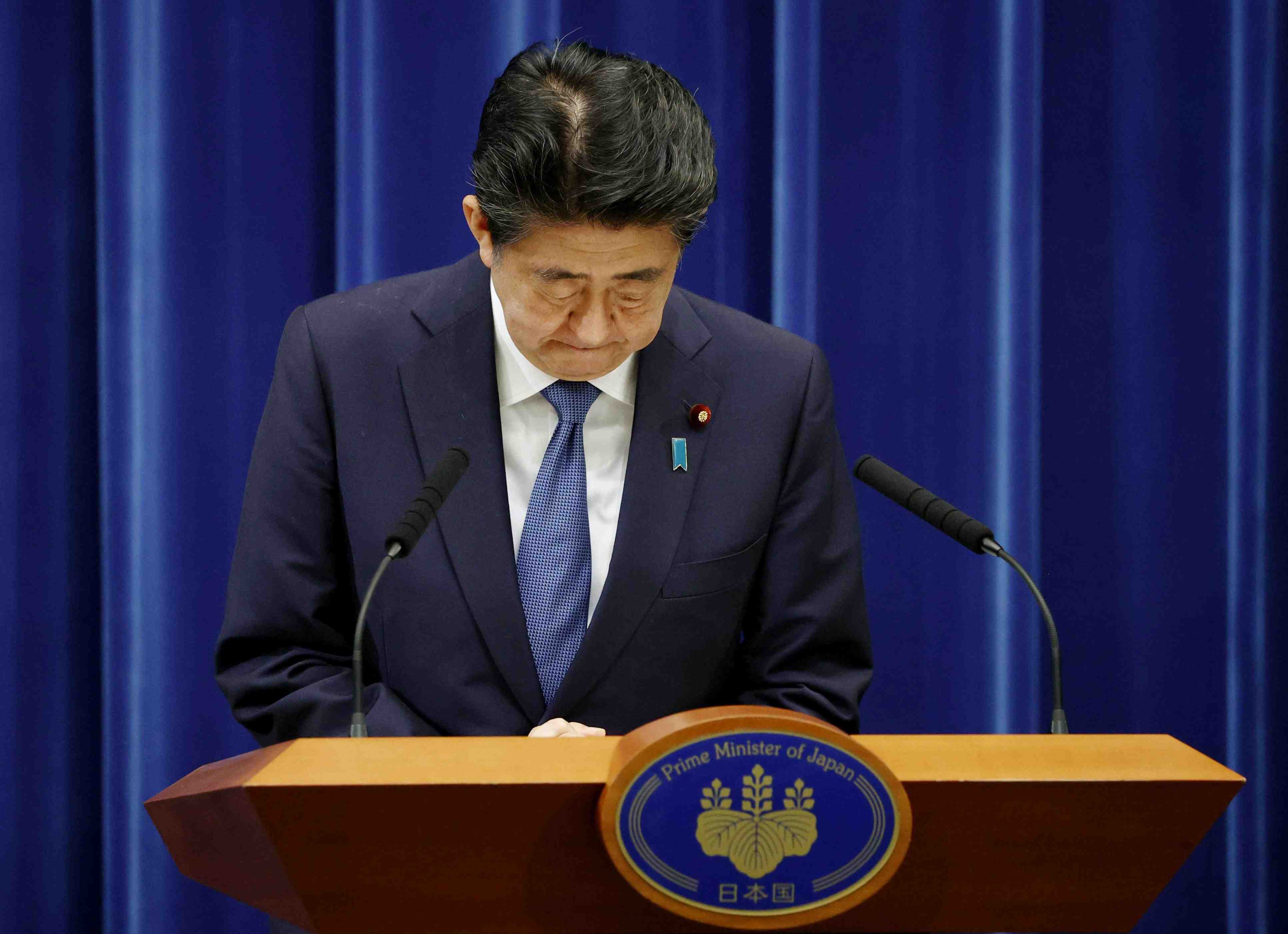 Japanese Prime Minister Shinzo Abe expressed the will to resign on the afternoon of August 28, adding that a preexisting health condition had returned and his ability to do his job was becoming hindered  by his health. 
The revelation came in comments to the Japanese media in the early afternoon and was explained to the country in more detail in a press conference that began at 5 P.M. Explaining his sudden decision, the prime minister said: 
In August, the re-emergence of my ulcerative colitis was confirmed. In addition to the current medication, there will be additional new medication. After the checkup this Monday (August 24), the effectiveness of the treatment regime was confirmed, but it needs continuous monitoring, so I must take additional precautions.
The prime minister then shared the recent developments that brought him to take the ultimate decision to step down. 
I became convinced that I could not confidently continue my responsibilities to the people [while undergoing treatment], and for that reason decided that I should not continue as prime minister. I am therefore stepping down.
Addressing the issue of timing, it was clear the burden of policy making to address the novel coronavirus figured significantly;  
As long as the damage from COVID-19 continued, I felt I should avoid this step. Although concerns remain, the number of cases has been decreasing since August, and after having decided the COVID-19 policy for the coming winter, even if we were to move forward under a new administration I thought this would be the only time.
Mr. Abe also addressed his own political future, reassuring the country and providing some hope for his supporters, saying: 
Depending on my treatment, I plan to return to full health, and would like to continue working as a Diet member under the new administration.
In the Background
It has been reported that Prime Minister Abe worked every day from the beginning of the year until June 20, adding up to 147 days of uninterrupted work. This period was followed only by three days of holiday, creating circumstances that are thought to have worsened a preexisting health condition of the prime minister.  One reason for the intense work pattern was the emergency created by the global COVID-19 crisis. 
Mr. Abe has acknowledged suffering from ulcerative colitis for many years. It is the same condition that previously pushed him to resign in 2007, after 366 days in his first tenure as prime minister. 
Shinzo Abe became prime minister a second time on December 16, 2012, keeping his health under control with the use of medication.
Mr Abe visited the Keio University Hospital in Tokyo for a seven and a half hour checkup on August 17 this year. In a follow-up hospital visit on August 24, doctors are reported to have stressed that he should continue to monitor his condition through the summer obon holiday season.  On that occasion Mr. Abe said that he wished to "continue working hard." 
Until now, those who work closely with him had expressed the view that he was working as hard as usual. As recently as the morning of August 28, Chief Cabinet Secretary Yoshihide Suga said that he had not "noticed any changes in his appearance." However, in recent days some in the cabinet and in the ruling Liberal Democratic Party had begun to say that he should take time for sufficient rest.
Prime Minister Shinzo Abe, one of the longest serving democratically elected world leaders, has been known both domestically and abroad for his economic reform package called "Abenomics". In 2019 his administration raised the consumption tax from 5% to 10% to finance Japan's social welfare programs. 
During his long fruitful career, Mr. Abe was responsible for setting up Japan's first National Security Council and a strong advocate for reforming Japan's postwar constitution drafted by the Occupation forces. On a related front, he fought hard for official recognition of Japan's Self-Defense forces. From the beginning of his term as prime minister, return of the abductees from North Korea was one of the top priorities of his administration.  
He created a presence in foreign relations by building a strong relationship with U.S. President Donald Trump, exemplified by the U.S. President's successful state visit to Japan in May 2019.
In 2019, the prime minister oversaw the imperial transition to the new Reiwa era, marked by a large number of official events to celebrate the occasion as Emperor Naruhito took over from his father, Emperor Emeritus Akihito.
This Year's Focus on COVID-19
In 2020, much of Mr. Abe's focus has centered around the COVID-19 crisis. The first confirmed case was recognized in Japan in January, followed by the emergency created by the Diamond Princess cruise ship which arrived in Yokohama in early February with hundreds of infected passengers and crew. 
The prime minister monitored the circumstances created by COVID-19 in collaboration with an expert committee set up in the prime minister's office, including case numbers and measures to approach control, treatment and prevention of the virus. He called a nationwide state of emergency from early April until the end of May, which is credited to a large extent with avoiding the high case count seen abroad. 
Upon exiting the state of emergency, Mr. Abe centered his message around avoiding high risk infection situations, restarting the economy and creating "a new way of life" together with the virus. 
In the afternoon of August 28, members of Mr. Abe's party and the LDP's Komeito coalition partner, as well as opposition party members interviewed by national news media commented that the news caught them by surprise and was unexpected. 
Mr. Abe became the longest serving Japanese Prime Minister in the history of Japan's constitutional government in November 2019, including his 2006-2007 first term and his current second term. On August 24, 2020 Mr. Abe became the longest serving prime minister in history in terms of consecutive days, with 2,799 days in office during his second term alone, thereby beating his uncle Eisaku Sato.
Author: Arielle Busetto