[Kosei Inoue's Judo Story] Lessons Learned from Competing Against My Brother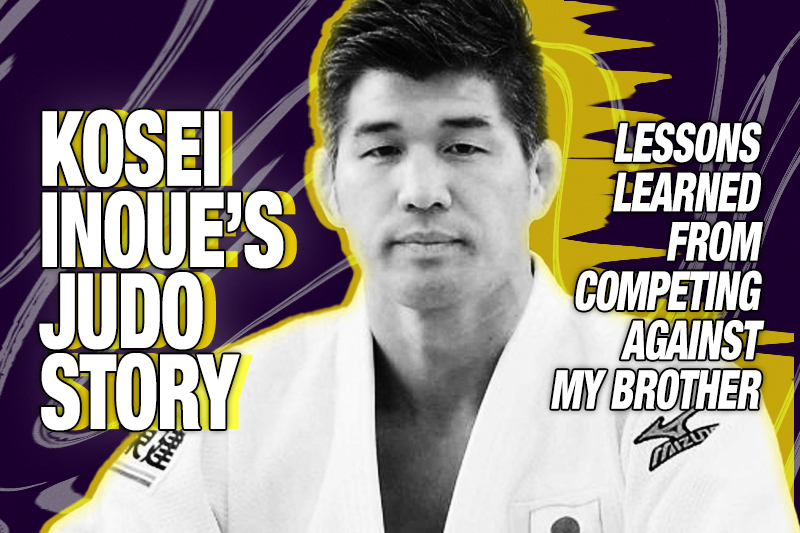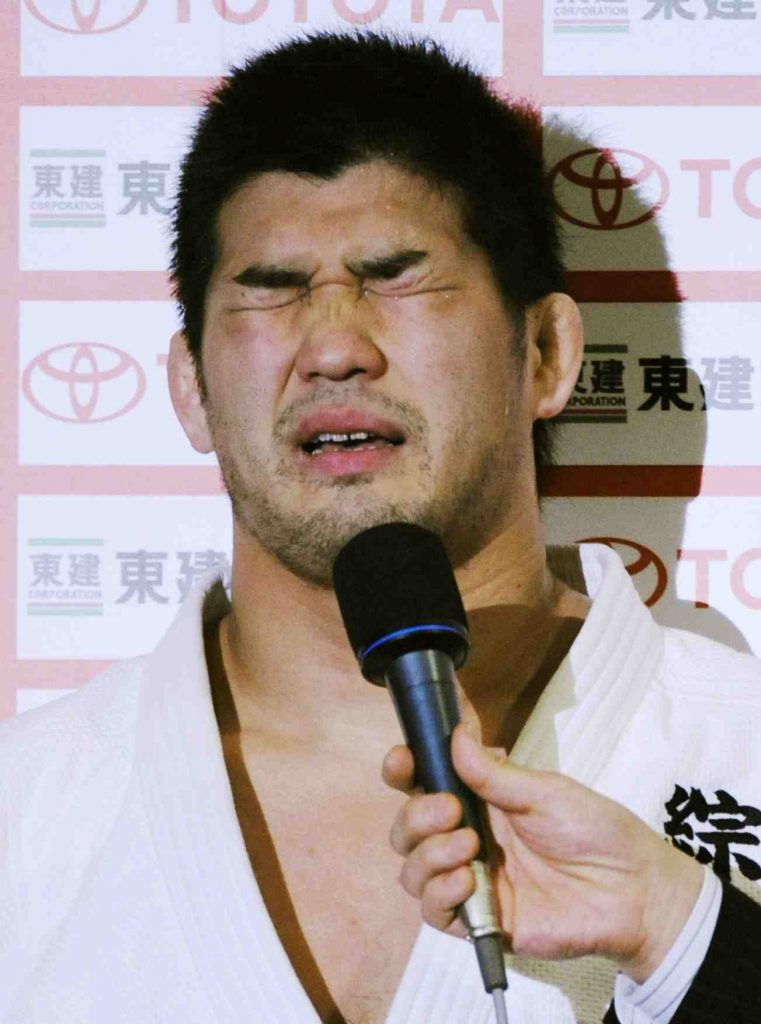 Part 5 of 14 parts
The Sankei Shimbun and JAPAN Forward wanted to know more about what it is that attracts men and women from widely divergent cultural and economic backgrounds to the Japanese modern martial art. We took the opportunity of the one-year delay in the 2020 Games to catch up with Japan's national judo team men's coach, Kosei Inoue, to ask about the role of the sport in his life, and what it takes to live by the principles embodied in the "gentle way."
Excerpts of the interview are being featured daily in a 14-day series (Mondays, Wednesdays and Fridays). In Part 5, Coach Inoue talks about learning fromーand competing againstーhis brother Tomokazu, and how they helped him reach number one in the world of judo.
Excerpts of the interview follow.
Still coping with your mother's death, you competed in the world championships in Birmingham, England, in October 1999. Wasn't it your older brother, Tomokazu, who served as your practice partner in the U.K.?
Yes. After attending Nihon University's high school in Miyazaki (Kyushu, Japan), my brother left home to attend Meiji University (Tokyo) the same year I moved away to attend Tokai University Sagami High School (Kanagawa Prefecture, near Tokyo). Once apart from our parents, we became closer.
Up until junior high school, he was the obstacle I wanted to overcome. He was a top-level athlete, having placed second in the national-level Inter High School Championship.
During his first two years in the very rigid environment of Meiji University, my brother fell into a slump and wasn't winning. But by the second half of his third year, he was starting to perform better.
At the All-Japan University Judo Championships by weight category in June 1997, he won first place in the 95-kg class as a fourth-year student. I won the over 95-kg class.
That year there were changes in divisions for the Kodokan Cup All-Japan Judo Championships, and we both ended up competing in the same 100-kg class.
The first time I went up against my brother, who was already out of university, it was at the national invitational All-JapanJudo Weight Class Championships in April 1998. I was a second-year university student. Many speculated that I was the stronger player.
My brother is very kind, and I had mixed feelings about going up against him. So I ended up not devoting myself to preparing for our match. We faced each other, bowed, and the match began. He came forward to attack. Unable to do anything before the time limit was up, I lost.
You have said you learned a lot from your older brother, but could you explain what that means?
My brother really showed me in that (April 1998) match that winning is not easy. From that time on, I decided to never again show any weakness when competing against him. The next time we competed at a tournament was the year after the Sydney Olympics, and I did not lose.
He was also the brother who came with me as my practice partner for the 1999 world championships in Birmingham. It was my first time participating in that competition, and so it was very reassuring to have him there for mental support. Of course, his support from the perspective of technique and conditioning was also essential, so I asked him to go with me.
He was also aiming to compete at the international level, so I imagine he had some conflicting feelings when deciding whether or not to agree to my request. I wonder if I'd have been able to support him if our roles had been reversed.
But he did accept and he devoted himself to supporting me. He did the same the next year in Sydney. I'm very grateful, because I know I couldn't have done it without him.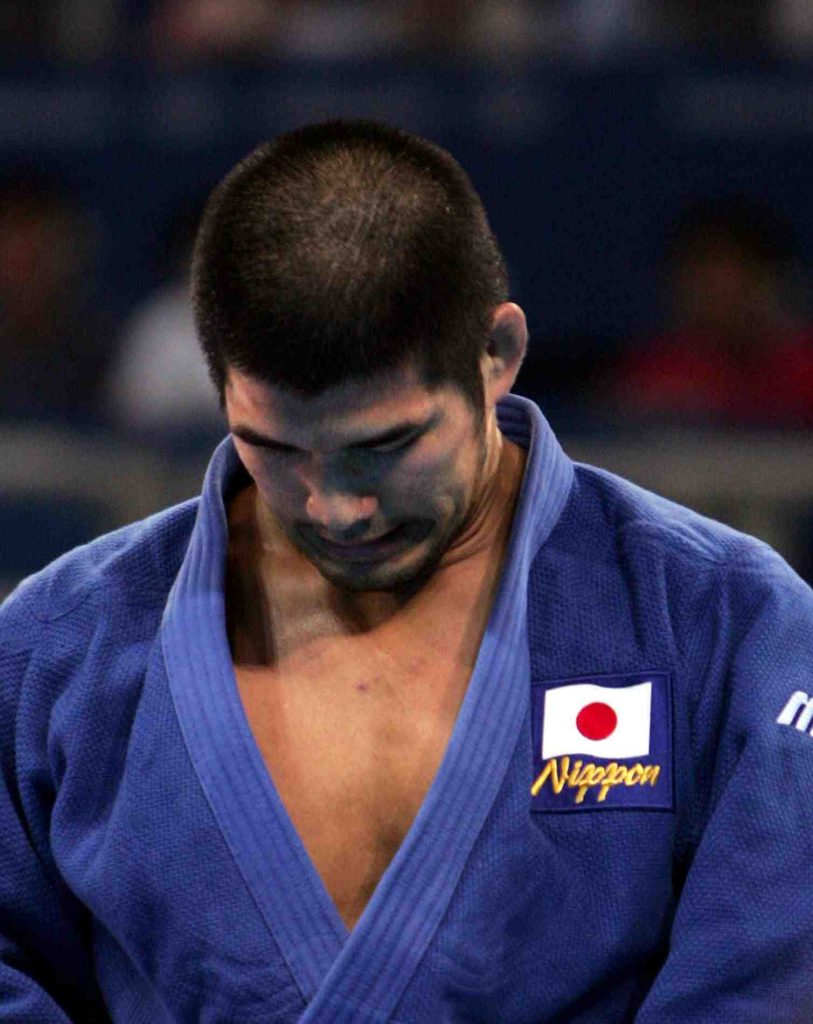 The world championship men's 100-kg class competition was held on the first day in Birmingham, wasn't it? You won by ippon in your first match and competed aggressively to advance, becoming No. 1 in the world at age 21.
I had my mother's name monogrammed on the black belt I wore for those matches. I wanted her, the person who told me, "second place does not suit you," there close to me. I wanted to show her that I could be No. 1 in the world.
The moment my goal was achieved and I won in the final, I was overcome with emotion and cried my heart out.
To be continued
Read Other Segments of the Kosei Inoue Judo Story:
Interview by: Mitsuru Tanaka