[Hidden Wonders of Japan] Osaka Craft Shop Prepares for Children's Day with 6.3-Meter Koinobori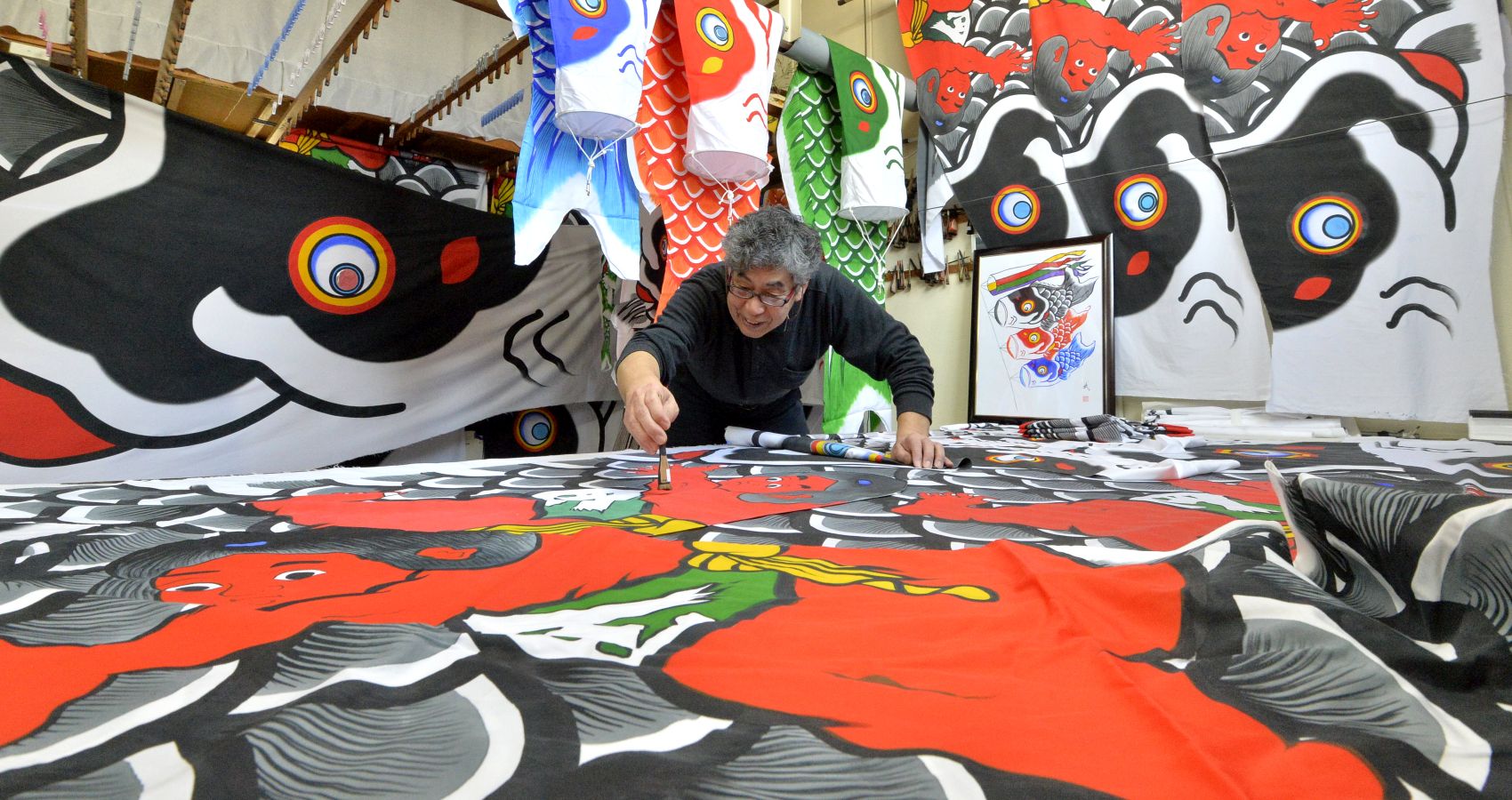 As celebrations for Girl's Day on March 3 drew to a close, you might be guessing that a celebration for male children wouldn't be far behind.
As it happens, the 5th day of the 5th month marks Kodomo no Hi — Children's Day — more commonly known as the holiday to wish for the good health of young boys.
In the run-up to this holiday, all over Japan you will see places decorated with flag-like images of colorful carps — koinobori — flapping in the spring air. The imagery is associated with a legend of carps which has it that these fish are particularly strong, swimming their way upstream until they become transformed into a dragon. Not your regular goldfish, clearly.
In Tokyo, you can admire the decorations beginning in April at Tokyo Tower. Easily accessible, the tower presents 333 carps flying in the wind, one for each meter in height of the landmark, adding a local touch to an image so closely associated with spring in Japan.
Most of the time, the koinobori decorations tend to be relatively small and manageable in size, but not everyone follows this trend.
In a small studio called Takagi in Sakai City in Osaka Prefecture, the workshop is preparing for the Kodomo no Hi celebration in May.
The carp streamers here are produced in large numbers — the shop has produced approximately 600 hand painted koinobori since June 2018. But the key is the size: they vary from 25 cm to 6.3 meters in length.
The 6th-generation owner, Takeshi Takada, whose family has been running the shop since the Meiji Period, explained the concept: "We want to continue creating, without exception, art which is unique to Japan and which wishes for the wellbeing of children."
There is no sign of letup in the success of the business, either. Recently, Takada has also been getting orders from abroad.
This year's Children's Day is set to fall at the end of a 10-day Golden Week. It is a particularly long celebration for a holiday, which normally lasts seven days, made longer this year in honor of the Emperor's abdication and the start of the new imperial era.
If you happen to be in Japan during that time, why not try to get a glimpse of the festivities? And, definitely, look for a 6.3-meter koinobori!
What is your Hidden Wonder of Japan? Upload your picture here.