[Hidden Wonders of Japan] Oto Fire Festival Blazes on At Wakayama Prefecture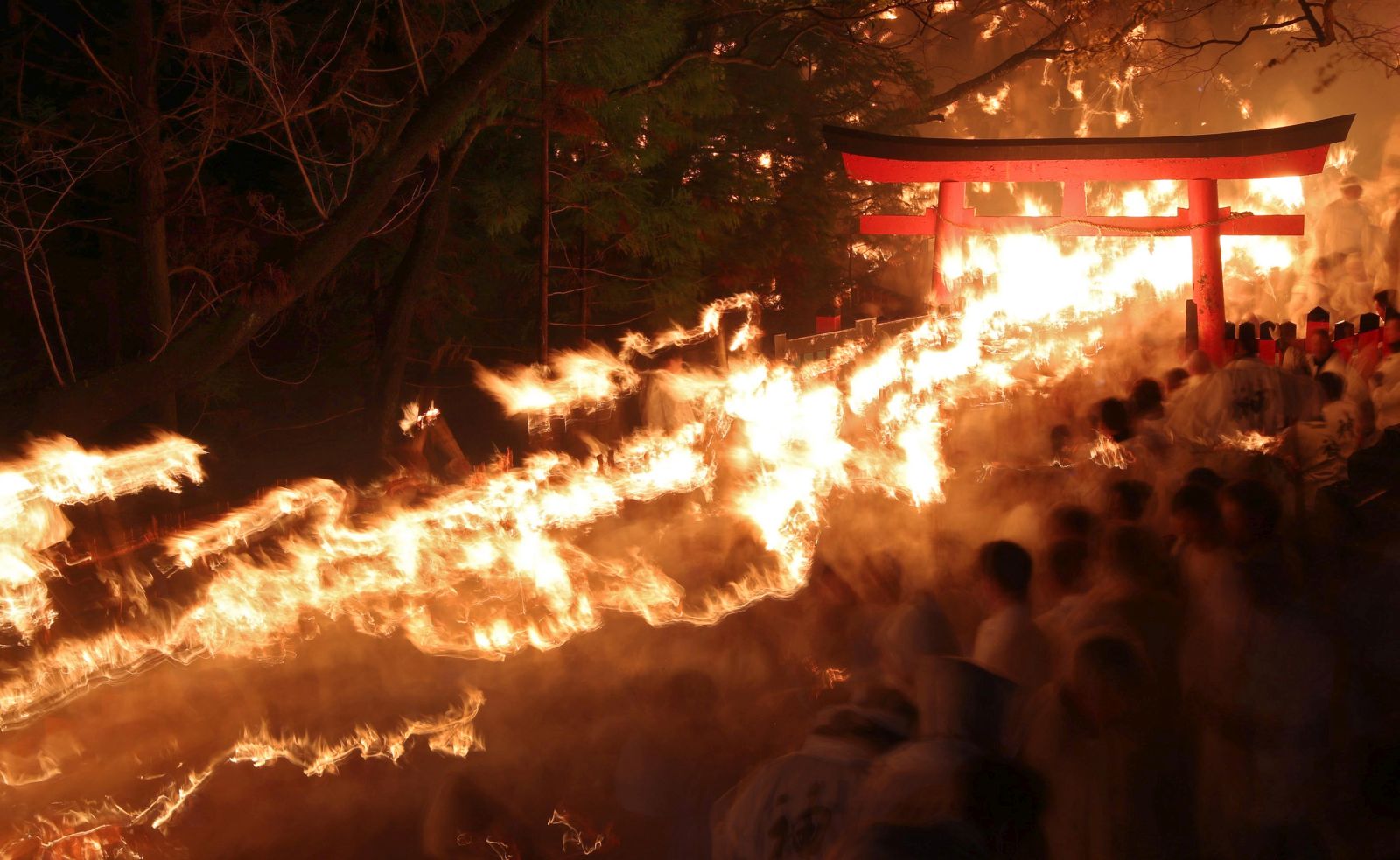 It turns out that wishing for the cold to subside and a fruitful spring to unfold is a more common sentiment than one might think. At Kamikura Shrine in Shingu city, Wakayama Prefecture, this idea is taken to a whole new fiery level.
Every year on February 6, the Oto Festival takes place to wish for a good harvest and good health. Simply speaking, it's one of the most lively and famous fire festivals in Japan.
Men all ages - dressed in white with a thick rope tied around their waist – congregate at the shrine carrying a wooden torch.
As the excitement rises, the torches are lit on fire. At 8 P.M. the scene that unfolds is of roughly 2000 brightly lit torches carried by men racing down the 500 steps leading to Kamikura Shrine, making for a blur of warm yellow light illuminating all the surroundings.
Because of the powerful imagery of the fire moving down the steep hill, a traditional folk song describes the scene as a flaming waterfall cascading from the mountain in the shape a winding fiery dragon.
This awe-inspiring celebration has a 1400 history and is recognized as Important Intangible Folk Cultural Property.
What is your hidden wonder of Japan? Upload your picture here.
(Click here to read the related article in Japanese)