Pegasus Light Corridor At New Tokyo Mega Illumination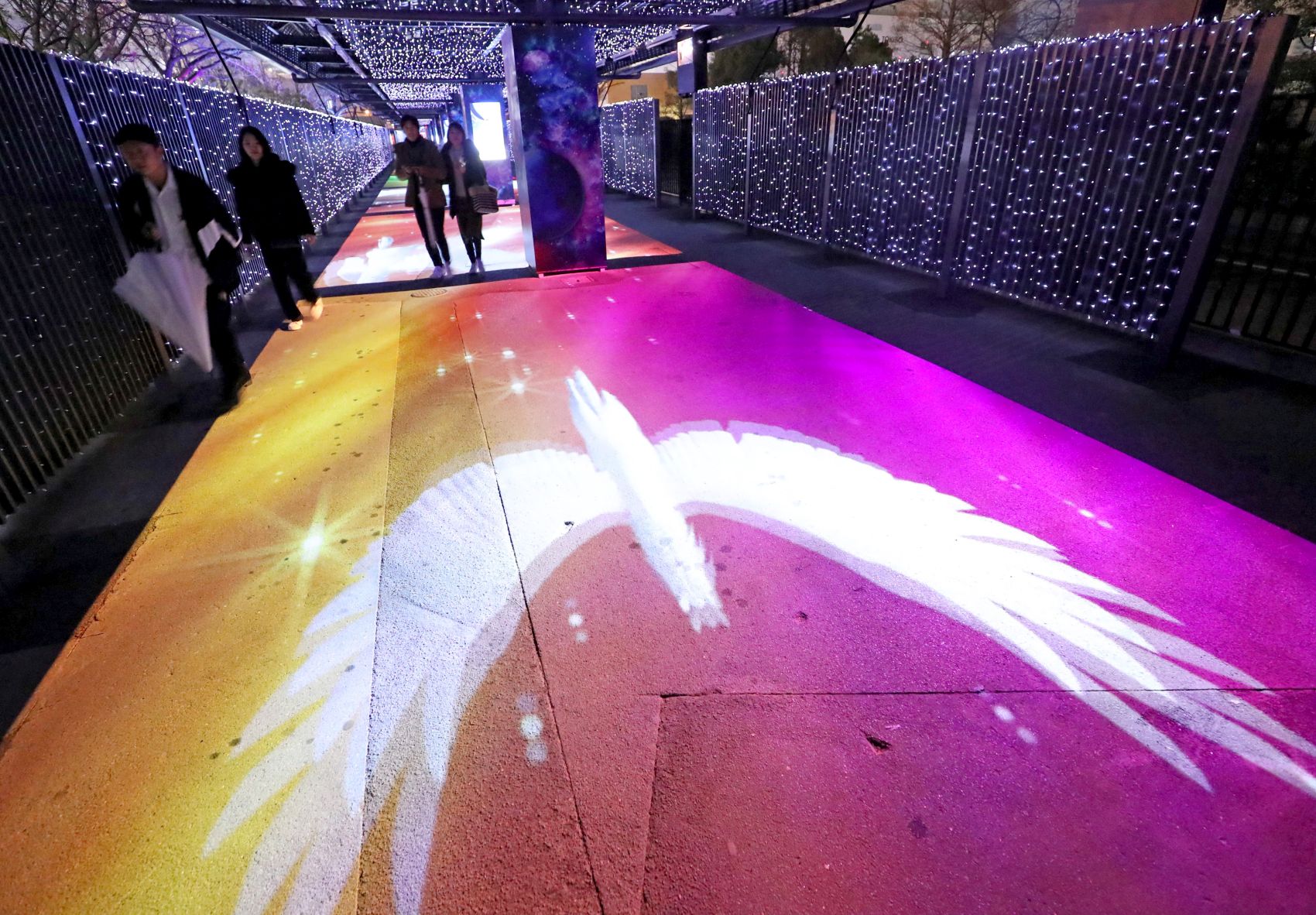 Tokyo Mega Illumination is now in full swing at the Oi Racecourse in Tokyo's Shinagawa ward. After a renewal in January which introduced a time tunnel, visitors seem to be enjoying the location more than ever.
Aptly called the TWINKLE TUNNEL, this latest light installation is a 100 meter long corridor with countless stars projected onto the ceiling and surrounding walls. As you stroll through, the image of a flying Pegasus appears, making visitors feel like they are flying through space.
The choice of imagery is not coincidental. It also characterizes the image associated with the night races at Oi Racecourse, called as it happens "Twinkle Races."
The theme of Tokyo Mega Illumination's event is "Tokyo from Edo Period to the Future", with the TWINKLE TUNNEL working as an entrance to the time travel experience.
Event Information:
Dates: January 12 to March 31, 2019
Opening Times: 6 PM until 10 PM weekdays; 5 PM to 10 PM weekends and holidays
Adult Tickets (18 years old or above) ¥ 1,800 (Early Ticket ¥ 1,600)
Students Tickets (Below 18 years old) ¥ 1,000 (Early Ticket ¥ 800)
Access: 2-minute walk from Oi Keibajomae Station (Tokyo Monorail) or
12-minute walk from Tachiaigawa Station on the Keikyu Line. On weekends and holidays there is also a free bus going from Shinagawa Station, Konan Exit.
Click here to learn what awaits you after you pass through the Pegasus Light Corridor at the Tokyo Mega Illumination site!
Click here to read about the Mega Illumination event in December 2018.
(Click here to read the related article in Japanese)
Author: The Sankei Shimbun