[Hidden Wonders of Japan] Robots Welcome COVID-19 Patients at Japanese Hotels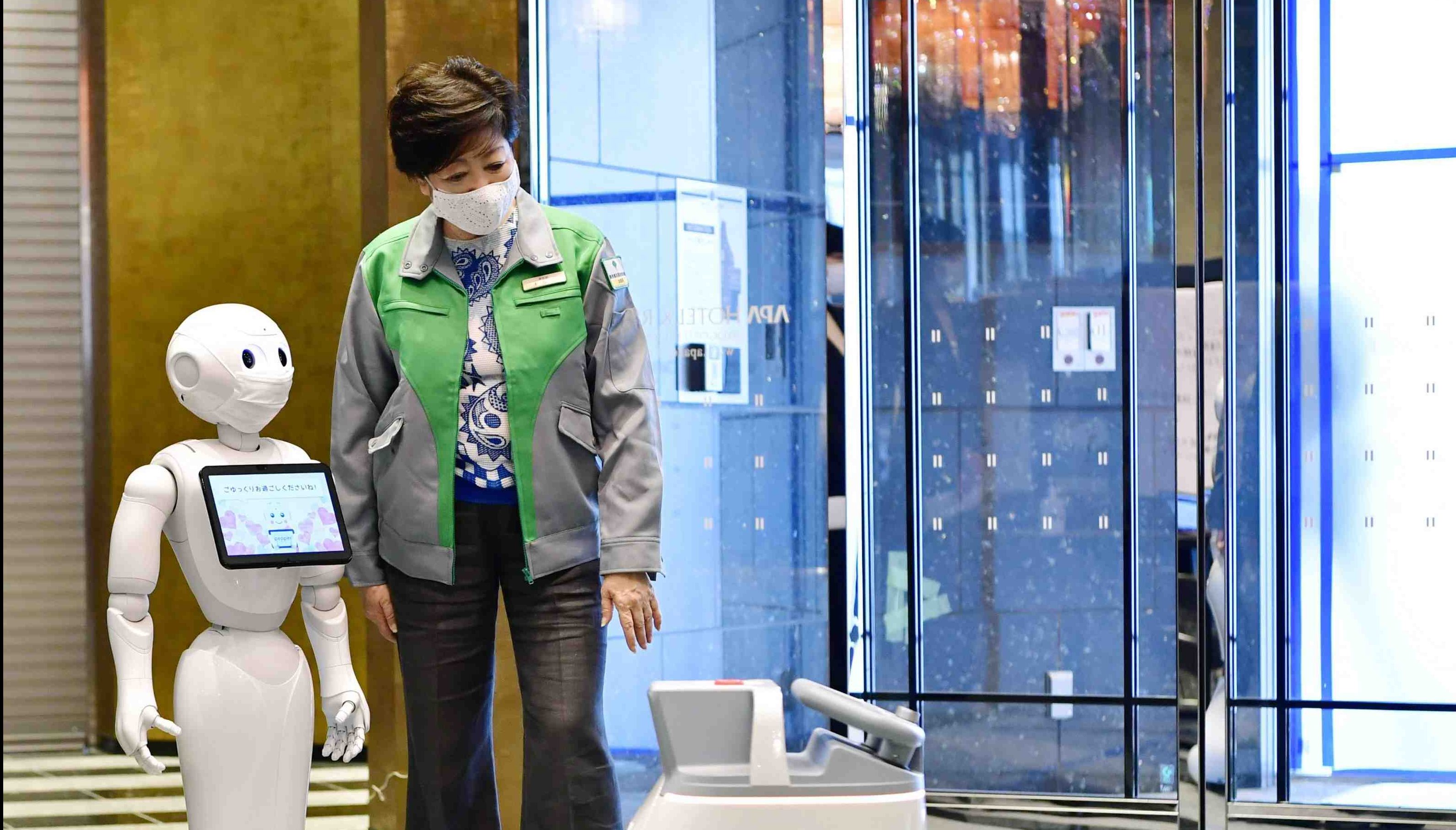 In the not-so-distant past, having robots to welcome guests in a hotel would have seemed futuristic and impersonal.
But then came COVID-19, and robots greeting guests are about to become ubiquitous to help maintain physical distancing, among other health measures.
On May 1, Tokyo Governor Yuriko Koike unveiled the new robots that will be welcoming COVID-19 patients who are asymptomatic or have only light symptoms at a hotel in the Sumida ward of Tokyo.
In an attempt to decrease the strain on the hotel staff, robots will be enlisted on a trial basis for cleaning and monitoring the health of patients.
At the entrance, you will be greeted by "Pepper," the famous robot that called out "Let's all come together in one heart and overcome!" when Governor Koike arrived.
The person from the Tokyo Metropolitan Government who is in charge of the program says that the robots are also being used at other institutions, carrying out patient health checks that are normally done by nurses or metropolitan government employees.
There is also an effort to set up a system to allow patients to send messages to the robots through an app on their smartphone.
Governor Koike told the press, "I would like to continue refining the measures, while leaving some of the work to robots that of course are wearing the necessary protective equipment."
This new work for robots is part of a wider effort to move asymptomatic and light-symptom patients from hospitals to hotels in order to address the short supply of hospital beds and minimize the strain on the medical system overall.
What is your hidden wonder of Japan? Upload your picture here.
(Click here to read the related article in Japanese)
Author: JAPAN Forward