[Hidden Wonders of Japan] Sento in Kumamoto Welcomes Foreigners to Bathe with Mascot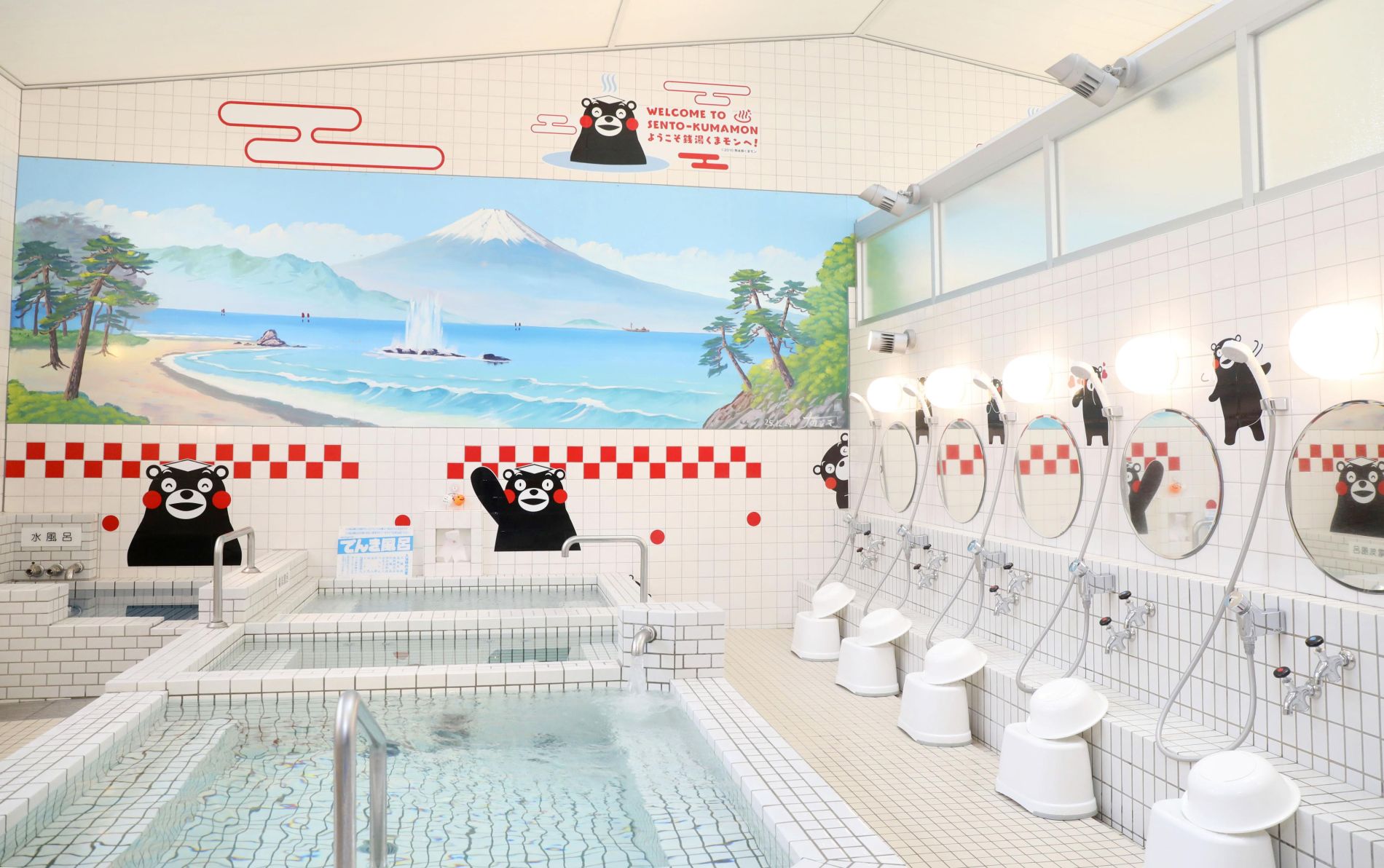 Yoyasuyu, a public bathhouse in the Chuo ward of Kumamoto, has been temporarily decorated with illustrations of Kumamon, the adorable black bear with red cheeks that serves as the region's publicity mascot.
Kumamon, a YouTube sensation, has invaded the facility, appearing on its walls and lockers.
Kumamoto was one of the venues for the 2019 Rugby World Cup and will be the host city for the 2019 World Women's Handball Championship, starting at the end of November. While planning for these events, the prefecture came up with the idea of using Kumamon to encourage visitors to enjoy sento culture. The campaign will last until December 16, 2019.
While tattoos are ordinarily prohibited, foreigners who receive and attach a special Kumamon sticker to their body will be allowed inside, regardless of the size of their tattoos.
Yuji Sakazaki, 56, who manages the bathhouse, is hoping for two things with this campaign. "We want people from overseas to enjoy sentos and Kumamon," he said. Yoyasuyu costs ¥400 JPY to enter and is closed on Tuesdays and Wednesdays.
Yoyasuyu was first constructed in 1930, and to this day it uses firewood to heat the bath water. The sento's chimney and roof collapsed from the 2016 Kumamoto earthquakes and took roughly a year and a half to be repaired.
The popularity of sento bath houses originally spread among the popular culture at a time when many Japanese didn't have baths in their own homes. Therefore, different from their onsen and spa counterparts, sentos are known to be more casual in atmosphere and cheaper in price.
What is your hidden wonder in Japan? Submit your photo here.
Author: JAPAN Forward