[Hidden Wonders of Japan] Setsubun's Lucky Charms Color the Season at Hatayama Shrine
It's not too late to bring in your good luck for the year with lucky charms and festivities in celebration of Setsubun.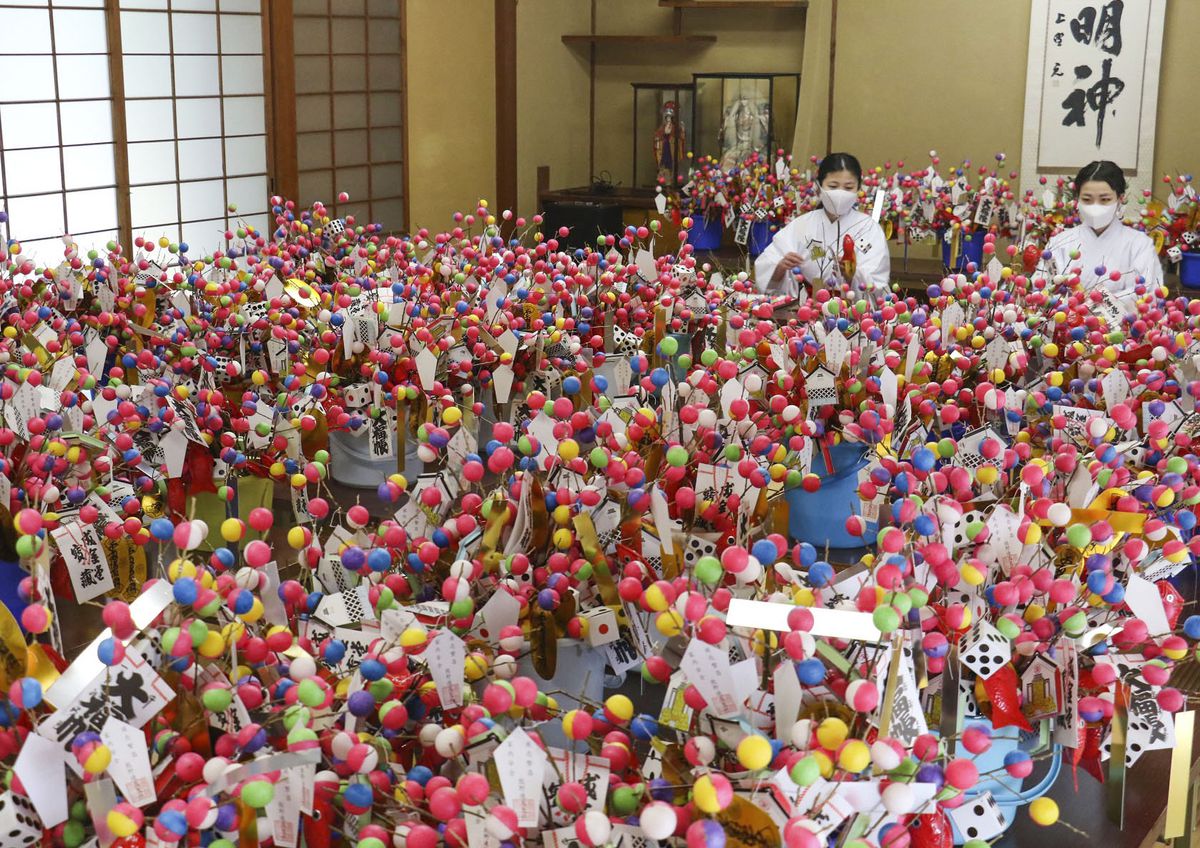 Kumano Hayatama Taisha, a World Heritage Site in Shingu City, Wakayama Prefecture, is abuzz preparing for the Setsubun festival on February 3, which marks the beginning of spring in the lunar calendar.
On January 20, shrine maidens called miko were busily making "kitcho" lucky charms for the festival by attaching small colorful "mochi flower" ball decorations to the willow branches in pink, yellow, and white, as well as images like paper oval coins and dice.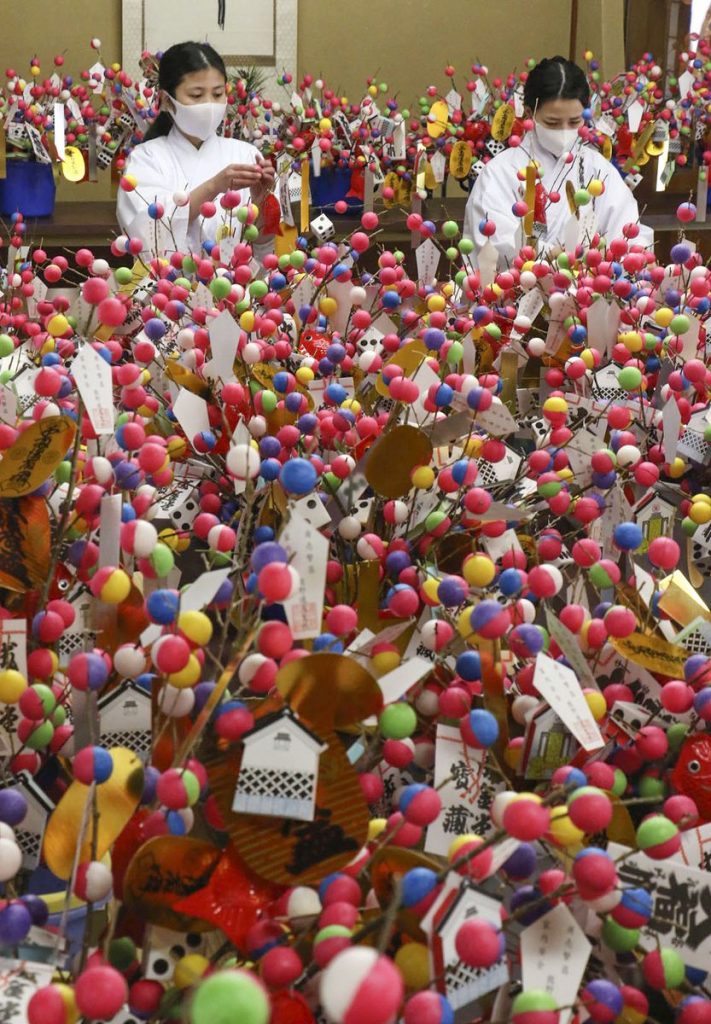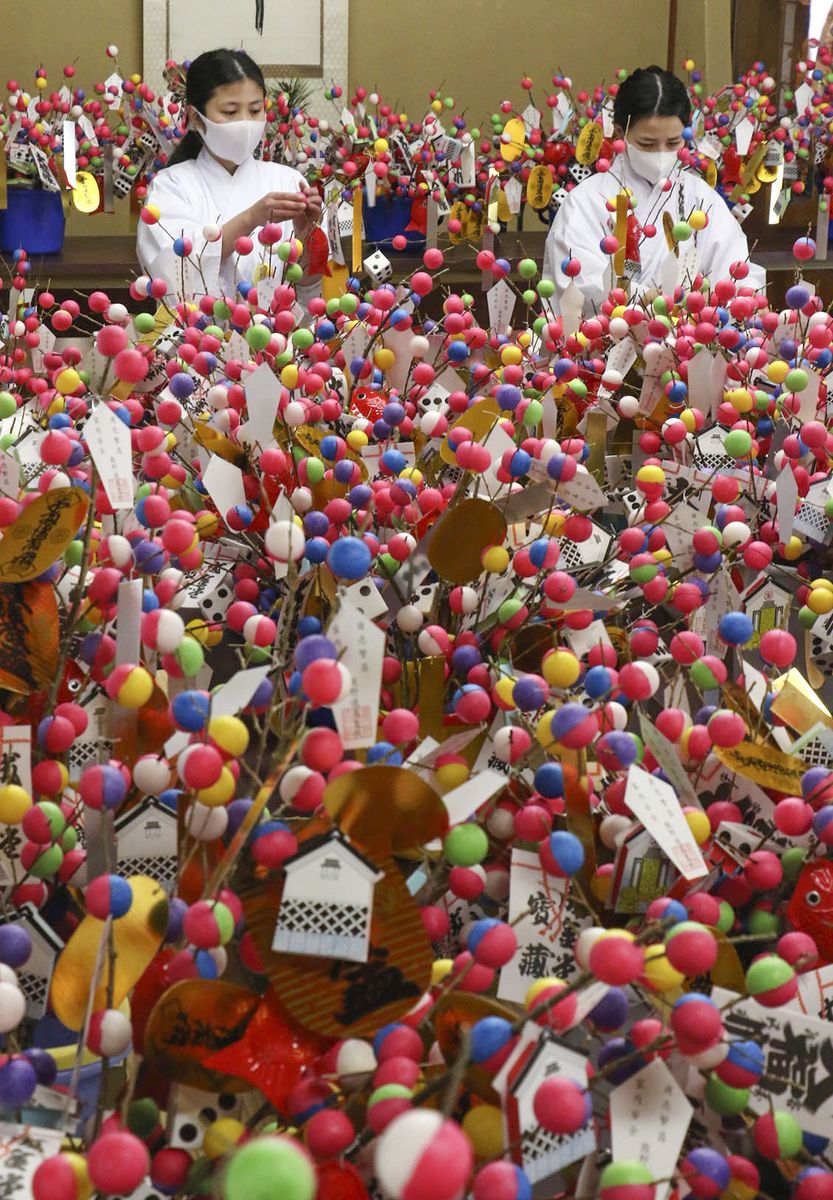 "Kitcho"means "sign of good things". It has been a tradition to put a willow tree in the compound to welcome the god of good fortune, and also to display this branch in the homes on the day of Setsubun to bring happiness.
A total of about 1,000 pieces, large and small, were prepared this year. The large ones were priced at ¥3,000 JPY ($26 USD) and the smaller ones at ¥1800 JPY ($15.50 USD).
"I put my heart into making them, praying that we can see good signs of the end of the COVID-19 pandemic this year," said Reina Kawawaki (25), who was busy making the charms.


Orders are also accepted by mail (1110 Hongu, Hongu-cho, Tanabe City, Wakayama Prefecture, Japan, or phone +81-(0)735-42-0009..


(Read the Japanese article here.)


Author: The Sankei Shimbun