[Hidden Wonders of Japan] Spaceship or Library? It's Both at Seikei University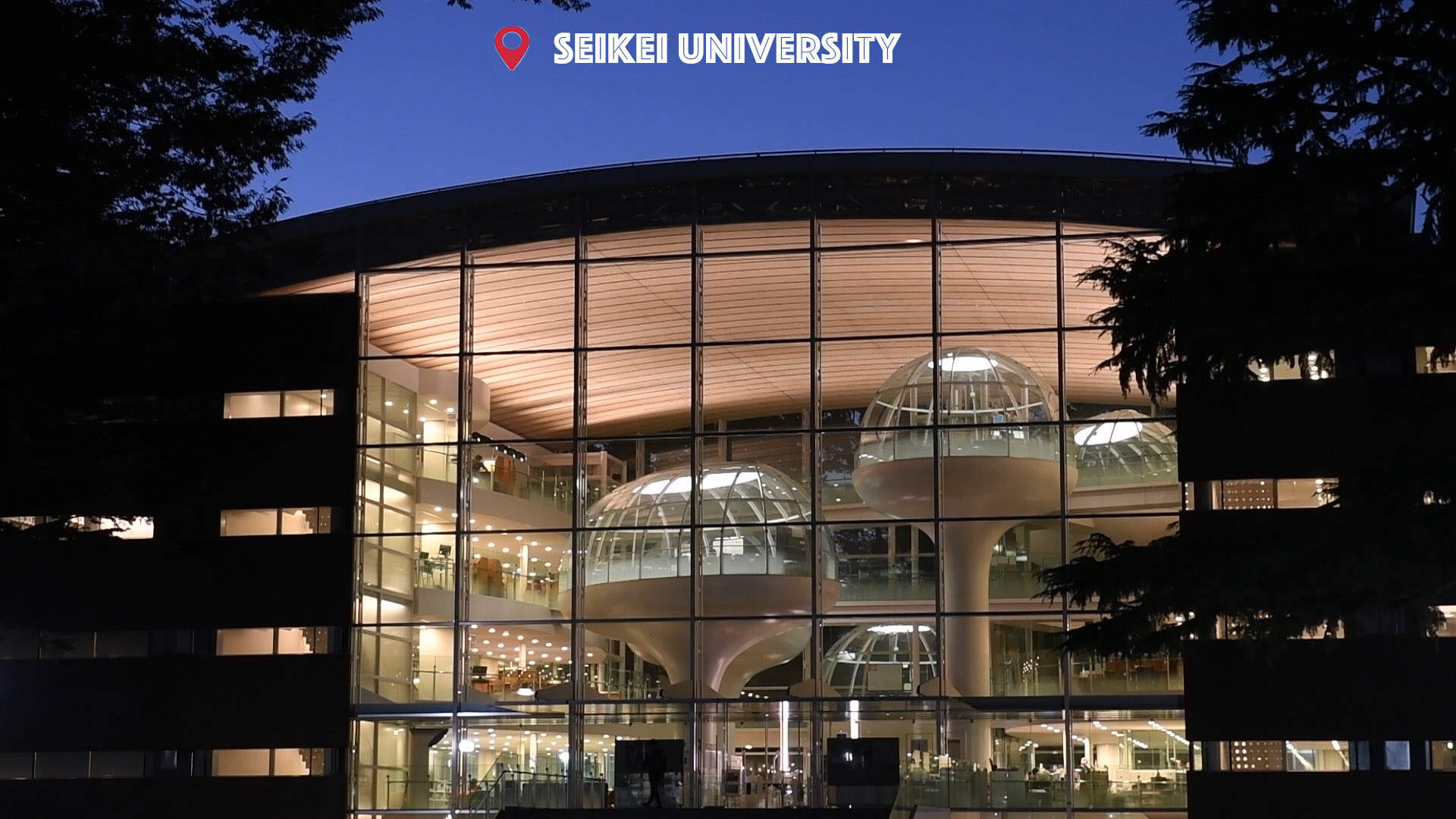 A ubiquitous picture: as the sun sets, the lights in the library shine on, and university students pour over notes, cramming for exams.
But this library is a bit different: its seminar rooms look like spaceships and its modern architecture looks as though it was taken from a sci-fi movie.
Seikei University, located in Musashino, western Tokyo, is a private university with approximately 7,500 students. This institution, which also happens to be the alma mater of Prime Minister Shinzo Abe, celebrated its 100th anniversary in 2006 and its library was refurbished for the occasion. It was brought to its current splendor in September of the same year.
The concept behind the library's design is threefold: "bright, beautiful, and warm."
In fact, a warm natural light coming from the large glass wall fills the room. But the stars of the show (no pun intended) are five so-called "planets."
These are bubble-shaped study spaces where students can freely discuss, or carry out seminars, while enjoying a jaw-dropping view of the whole library. Studying is rarely such a pleasing aesthetic experience.
This space is not the work of an amateur. The architecture is the brainchild of the well-known architect Shigeru Ban, recipient of the 2014 Pritzker Prize, more commonly known as the Nobel Prize for Architecture. Mr. Ban himself attended Seikei during his elementary and high school years.
Furthermore, this library doesn't sacrifice style for substance. Its catalogue has 1.4 million books, of which 720,000 are stored in the basement.
To add to the sci-fi-like experience, you can order a book by using the appropriate terminal and it will be delivered minutes later to the desk on the first floor.
As expected, this space is popular during exam season, with as many as 5,000 students entering the building in one day. The entrance gates even get congested at peak times. Typically, though, the main library facilities can only be used by students; locals can make use of the reading rooms.
A first year student in the faculty of literature, Ami Sakakawa, explained: "The space inside the planets is very open, so when you study there it's a very good feeling."
A second year law student, Kosuke Kakimoto, explained his first impression with a smile: "My initial impression was actually of a library where huge white mushrooms had sprouted. I have increasingly been coming to the library, and it really looks like a spaceship, doesn't it?"
I don't know about JAPAN Forward readers, but I would surely study more if I was in a space like this.
What is your Hidden Wonder of Japan? Upload your picture here.