[Hidden Wonders of Japan] The Creative Ways Japan Is Addressing Facemask Shortage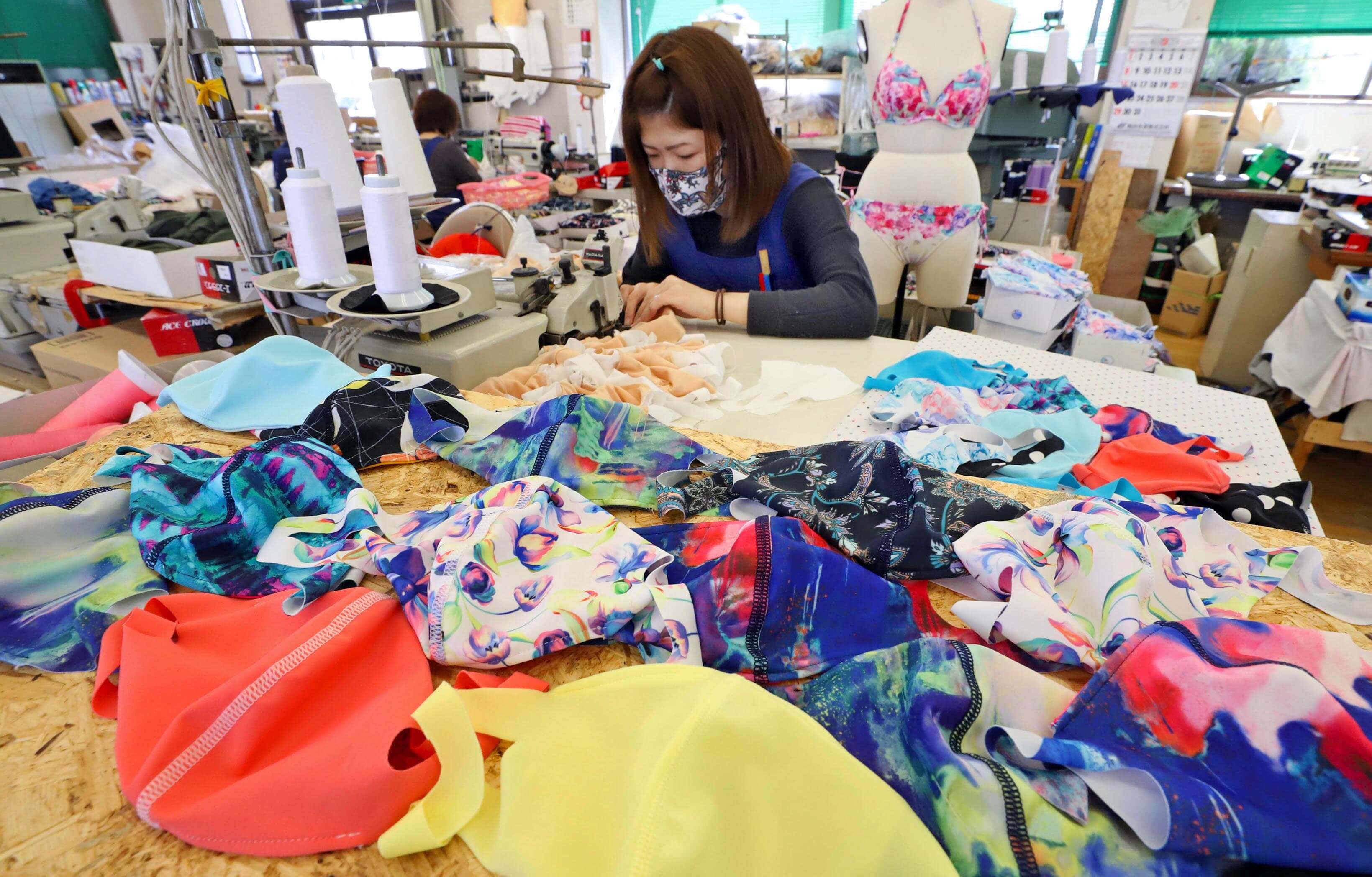 It's a worldwide reality: facemasks are a scarce commodity these days. In places where masks are a prerequisite to venturing outside, people have even been wrapping scarves around their faces.
It's all an attempt to prevent the spread of novel coronavirus droplets through the air. Necessity is the mother of invention, and many are finding creative ways of dealing with the shortage of this intensely-sought-after item.
One popular way of dealing with the shortage in Japan is by making reusable cotton masks. It has become such an ubiquitous topic that even high-profile politician Tokyo Governor Yuriko Koike has been sporting a cute polka dot fabric face mask. Okinawa Governor Denny Tamaki reportedly wears a different pattern of fabric mask each time he holds a press conference.
Towel Companies Repurposing Their Goods
The Imabari area in Ehime prefecture is famous for its towel production. In fact, Imabari has become virtually synonymous with "towel" in Japan, particularly those made by the prestigious company called Iori in the city of Matsuyama.
To address the scarcity of masks amid the COVID-19 pandemic, the company has posted on its website and in its shops directions for making facemasks at home.
A representative for Iori's project explained: "They are not as effective as masks which are commercially available, but we want to help people be mindful of others while coughing and sneezing."
The method is simple enough:
Fold a square hand towel in half.

With the long side horizontal to you, fold back the right and left sides about two centimeters.

In the folds, place a hair band on each side that will act as an elastic to hold the mask in place behind your ears, and sow them in place.

Voilà!
The towel masks are so popular at Iori that in February they were out of stock. Customers would seek them as an alternative to facemasks, leading the company to up their efforts to repurpose their other goods.
Prisoners Sewing Facemasks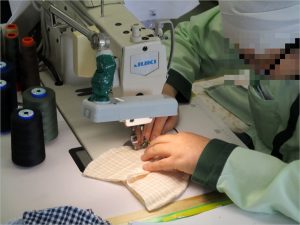 The private sector is not the only part of society doing its part to fight the virus. Prisons all over the country are engaging inmates to sew facemasks.
A spokesman for the Ministry of Justice told The Sankei Shimbun, "If we get a request from local governments or people in the private sector, we want to be helpful to the best of our ability."
In prison facilities, inmates generally work on leather or woodwork. However, from March 2020 onward, following requests from local businesses, the inmate labor program has turned a portion of its effort into producing fabric facemasks.
As of April 13, a total of seven prison facilities in places such as Aomori and Kyoto had dedicated more than 100 inmates to this task. Over the span of a month, they have produced nearly 66,000 facemasks.
Prisons are also helping out cities like Osaka and Kyoto, where there has been a lack of personal protective equipment (PPE). Prisoners have been able to produce about 4,600 sets of PPE a month. Prison facilities in other areas, such as Tsugikata in Hokkaido and Yokohama in Kanagawa, are also considering starting similar schemes.
These heartwarming stories show the resilience of society. What other innovative solutions will people come up with in these strange times?
What is your hidden wonder of Japan? Upload your photo here.
Author: JAPAN Forward