[Hidden Wonders of Japan] The Satisfying Tradition of Wanko Soba Amid COVID-19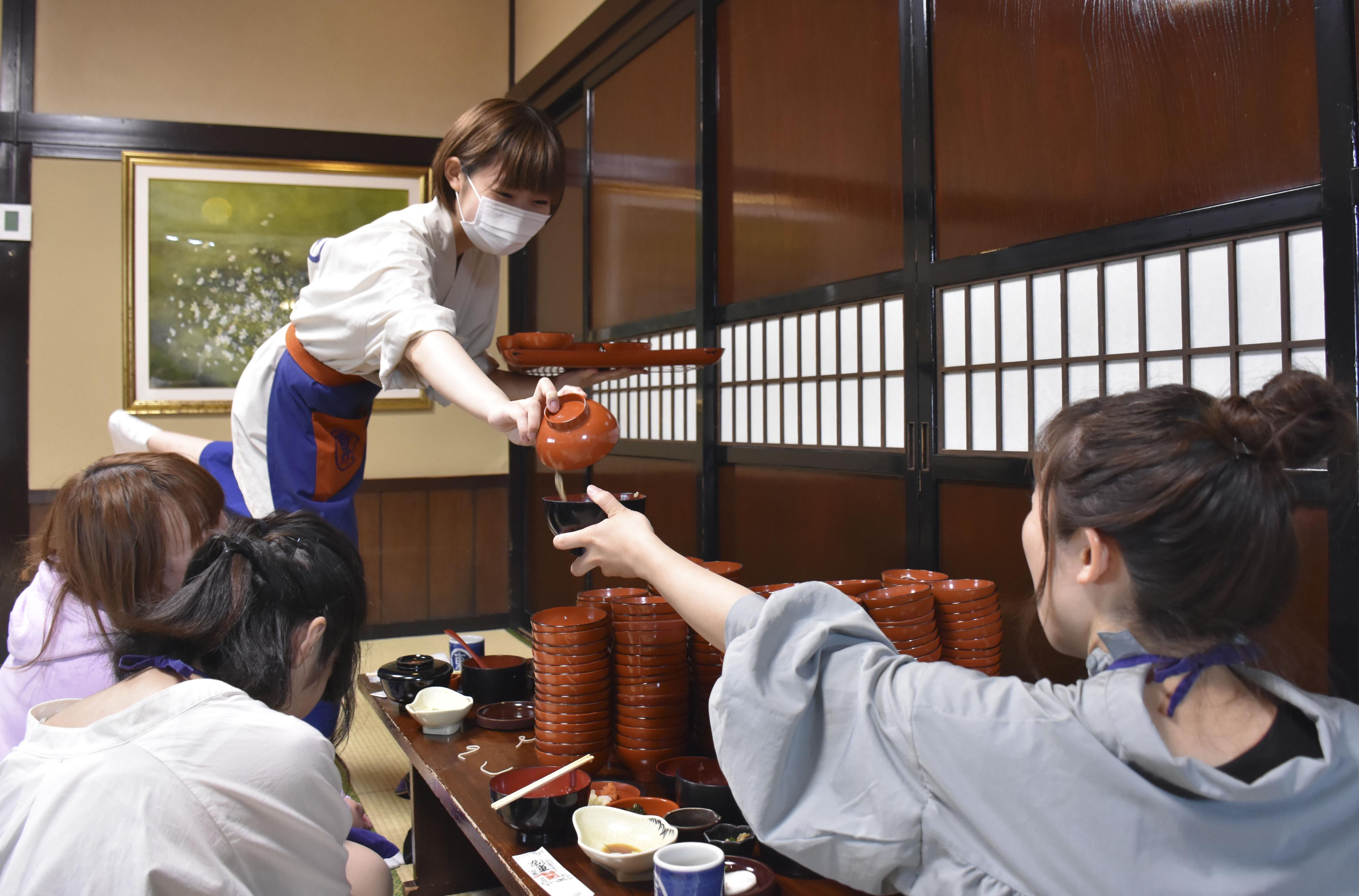 Have you ever heard of wanko soba?
For those with a hefty appetite, this might just be the delicacy for you.
Head to Northern Japan's Tohoku region, especially Iwate prefecture or the Morioka area.
There, everyone knows about the regional specialty, wanko soba. It is thought that wan derives from the term for "bowl," describing the small wooden bowl.
If you go to a restaurant that serves this dish, you will be met by the rhythmical calls of "Jan Jan" and "HAAAII— Don don" as the shop attendant progressively refills your bowl with bite-sized portions of soba noodles. Once you're finished, the bowls are counted, and you pay for what you've eaten.
This is a tradition much cherished both by locals and visitors alike. But as with many things in this abnormal time of COVID-19, it has had to change.
One wanko soba shop in particular, Azumaya in Morioka, had shut its doors in early April, following Japan's declaration of a state of emergency. Japan lifted the emergency declaration in late May, and business has gradually resumed. And, since June 19, so has this wanko soba shop.
Not everything is the same, as even this small establishment in Iwate has put in place measures to curb the spread of the virus. The shop assistant will speak in a low volume, avoiding some of the cheering expressions of encouragement, and customers are asked to keep a safe distance.
It appears in the balance that these measures have dampened the rhythm and the atmosphere only slightly, keeping everyone happy as well as safe while they enjoy the noodles.
Founded 113 years ago, Azumaya has a long history and reputation. On the day The Sankei Shimbun visited the establishment, a 39-year-old employee from Otsuchi in Iwate prefecture said that this was the first time in years she had visited the shop. She wanted to try her luck once more by eating as many noodles as she could.
However, she noted, this time was slightly different from her last visit.
On this occasion, the shop employees were all wearing masks, whispering and keeping their distance, sometimes even leading customers to firmly stretch out their arms to reach extra helpings of the noodles.
"Last time, I was served noodles non-stop, but I think it can't be helped. They are trying to keep a distance so that everyone can enjoy [noodles] without having to worry," she said.
What is your hidden wonder in Japan? Submit your photo here.
(Click here for the related article in Japanese.)
Author: JAPAN Forward