[Hidden Wonders of Japan] The Trains Are Full — of Newspapers!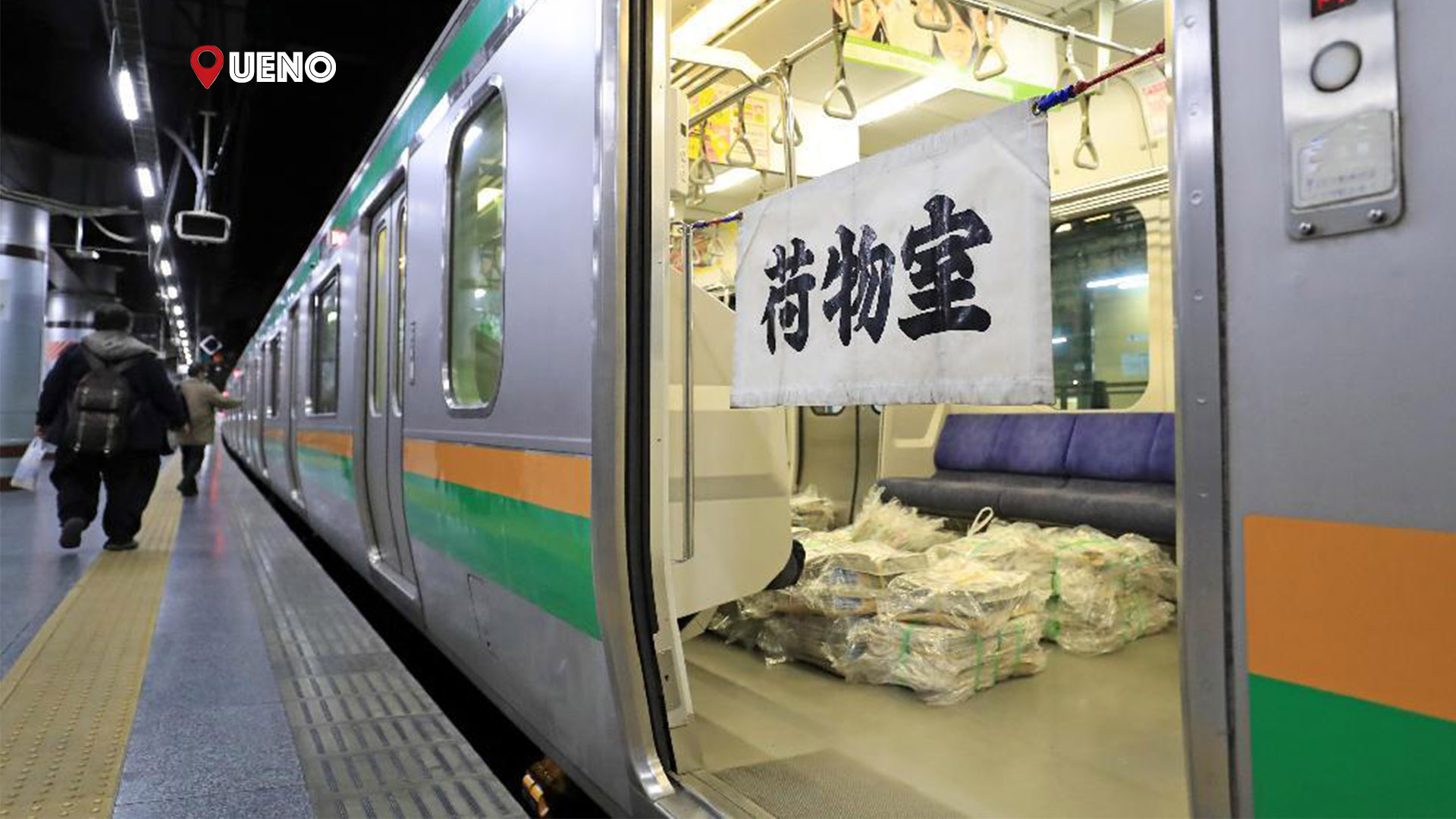 We are in JR Ueno Station, Tokyo, and it's just past noon. The train directed towards Utsunomiya pulls into platform 13. A public announcement is made: "We are carrying out inspections and loading goods on the train."
If you peer towards the end of the train, you will see no people in the carriage. Instead, it is full of…newspapers!
The Utsunomiya train from JR Ueno Station is known to shut down some carriages in the early hours of the afternoon in preparation for transporting the evening newspapers. Three workers efficiently load the evening papers in carefully tied bundles.
A yellow sign at the doorway reads, "Room Reserved for Luggage."
Encountering this sight is unusual, even for a Japanese. Tokyo, one of the biggest cities in the world, has one of the most sophisticated and efficient metro systems, transporting eight million passengers every day. In this sea of people, it is most surprising that such a thing as the "newspaper carriage" still exists.
The trend is slowly changing, presumably because of the increasing pressure of moving people into and out of the metropolis. Transportation of newspapers is gradually shifting almost completely away from trains in favor of transport via highways.
However, according to the East Japanese Railway Company (JR East), the Utsunomiya Line and the Takasaki Line are still active in this alternative form of newspaper delivery.
So, the next time you are in Ueno around noon, see if you can spot the rare occurrence of a train being stuffed with newspapers, ready to deliver to someone's home or office. After all, if it is such a convenient mode of transportation for people, why shouldn't it be used for newspapers as well?
What is your hidden wonder of Japan? Upload your picture here.
Discover other hidden wonders of Japan here.