Korean Peace Process: Give Shinzo Abe A Place At the Negotiating Table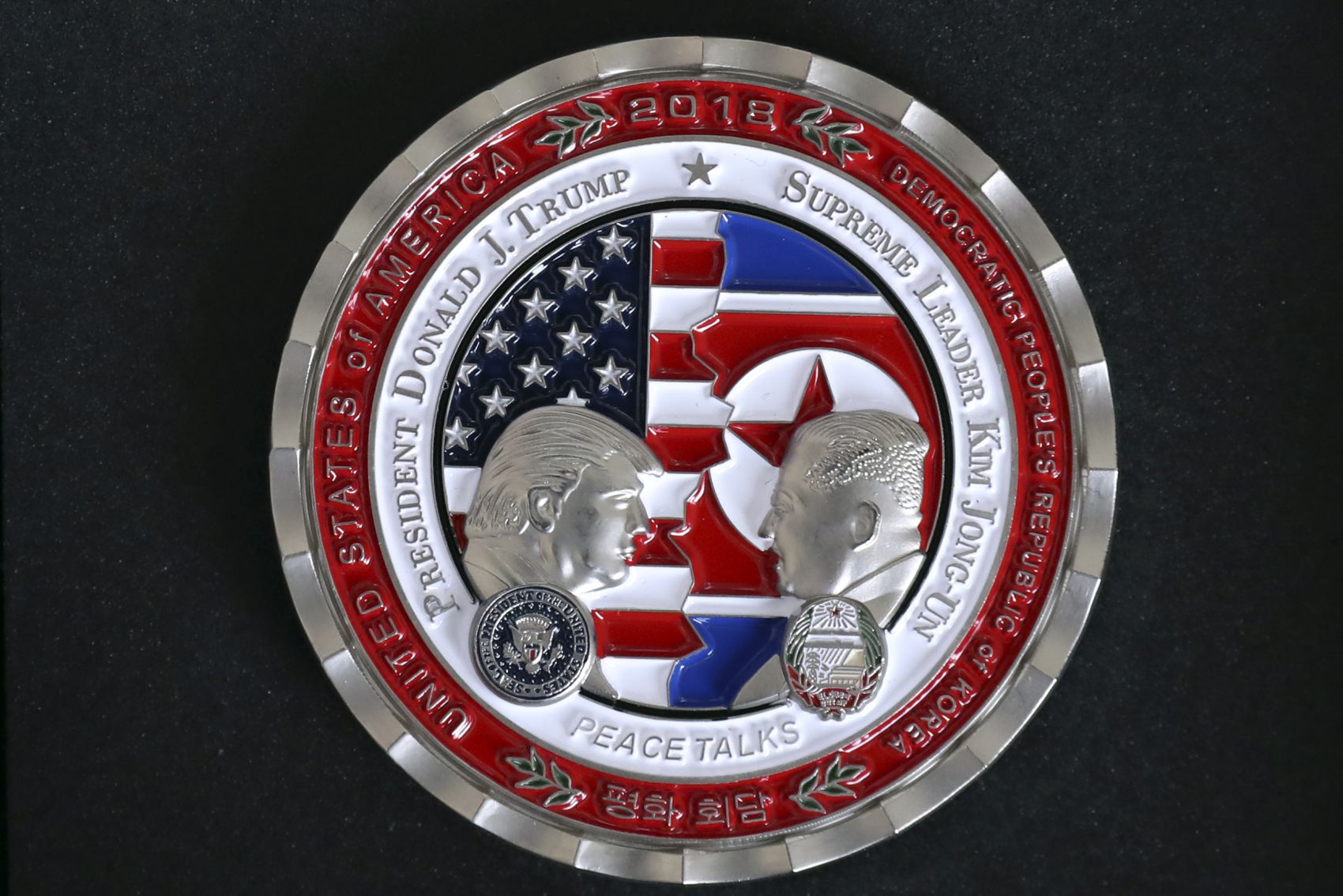 By Duncan Bartlett
Donald Trump has said he is preparing to hold a second summit with North Korea's leader Kim Jong-un in the "not too distant future." It is likely to happen after Mr. Kim makes his first visit to Seoul, probably before the end of this year.
"A lot of progress" is being made, said Mr. Trump, standing alongside South Korean President Moon Jae-in in New York. "The relationship is very good and, in some ways…extraordinary."
Others are encouraged, too, including Scott Snyder, director of the United States-Korea policy at the Council on Foreign Relations in Washington.
"The progress suggests that Kim Jong-un is serious about taking practical steps to reduce inter-Korean tensions and to move closer to peaceful coexistence," he said.
However, as far as Japanese Prime Minister Shinzo Abe is concerned, the goal remains exactly the same as he outlined in September 2017.
"We must make North Korea abandon all nuclear and ballistic missile use in a complete, verifiable, and irreversible manner. If North Korea does not accept that, then I am convinced there is no way forward other than to continue maximum pressure on it using every possible means," Mr. Abe said in his recent election victory speech.
Prime Minister Abe demands proof that North Korea is ready to change from a path of aggression to one of peace. He wants more than rhetoric and photo opportunities.
Angry Response
This stirs anger in North Korea. Its official propaganda outlet, the Rodong Sinmun newspaper, recently wrote, "Japan has been left alone in the region, as a country of pigmy politicians ­engaged in an abnormal view on things and phenomena, anachronistic thought, and stupid and unbecoming conduct."
The North Koreans appear to be lashing out at the Japanese politicians because they recognize them as the group who are trying to prevent North Korea from making empty promises.
One key issue is the assurance that independent, international inspectors will be allowed to monitor the sites where the North claims to be dismantling its weapons. Mr. Kim has said they can visit some sites but hasn't said whether they will be able to see beneath the surface of its many military facilities.
The BBC's correspondent in Seoul, Laura Bicker, likened this proposal for inspections to a person setting off to buy a second-hand automobile.
"They would be allowed to look at the vehicle but not to kick the tires," she said, reminding her viewers of the superficial nature of such a check.
Sanctions Regime
Another serious concern for Japan is the idea that the United Nations-mandated international economic sanctions against North Korea could be relaxed or compromised. Mr. Abe believes "maximum pressure" through sanctions is the only way to affect change in North Korea.
The North stands to gain a great deal if it ends its isolation and moves towards international trade. One project that has been mooted recently is a railway running from South Korea, through the North to Russia. Such an arrangement, though, would clearly breach the existing sanctions.
And, it is hard to see how a railway would do anything to force the North to improve its shocking human rights record.
Abducted Citizens
An example of human rights abuses which still horrifies Japan is the abduction of some of its citizens by North Korean agents in the 1970s and 1980s. These include Megumi Yokota, a young girl who was taken from her hometown at the age of 13 in 1977.
The Japanese are reminded of Megumi's case by the moving letters her mother writes to her long-lost daughter, which are periodically published in the Sankei Shimbun newspaper, sister publication of JAPAN Forward.
Prime Minister Abe believes the abduction issue must be resolved as part of the peace process. He has offered to meet the North Koreans directly to discuss it, but they have refused.
Nevertheless, there are signs negotiations are taking place behind the scenes. The Washington Post reported a secret meeting between Japanese and North Korean officials in Vietnam in July.
America and Its Allies
On the broader security front, the issue which most concerns the Abe government is the threat to the U.S. military alliances in Asia. Mr. Trump has questioned the cost of keeping soldiers in South Korea and joint military exercises have been suspended for the time being.
I have spoken to a senior figure inside the U.S. Army, who said, "The U.S. needs to send the message that it is fully supporting the peace process and, in doing so, is also using sustained military pressure and sanctions."
He said it was wrong to see the current situation as a choice between supporting the rapprochement between North and South Korea or backing the U.S. alliances in the region. "Both outcomes are possible and desirable simultaneously," he said.
Ideal Outcomes
The ideal situation for Mr. Abe's government would be the return of the abducted Japanese citizens, peace on the peninsula, and the reunification of North and South Korea.
In order to help achieve this, the Prime Minister has a right to take his place at the negotiating table, even if the North Koreans want to avoid his awkward questions. The other parties should welcome his presence.
Shinzo Abe is, after all, one of the most skilled diplomats in Asia and a person who has spent much of his political career considering the North Korean crisis. He can be expected to keep a cool head during the complex discussions and ensure the most important issues are addressed.