[Hidden Wonders of Japan] 'Umbrella Sky' Brightens Moominvalley Park
It's the perfect landmark to enjoy the rainy season, just a stone throw away from Tokyo.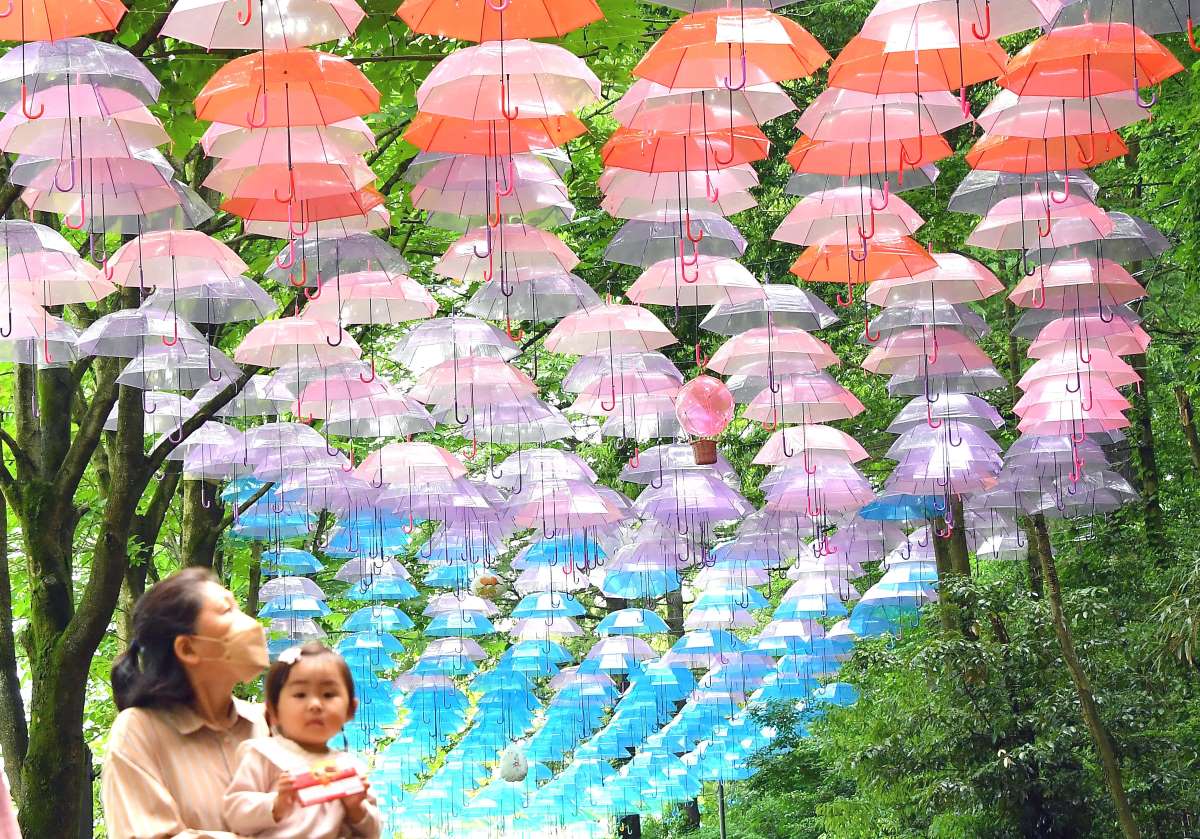 A new outdoor exhibition is gaining popularity at Moominvalley Park in Saitama Prefecture. Called "Umbrella Sky," it paints overhead spaces in the park with colorful umbrellas.
The theme park is part of Metsä ("forest" in Finnish), a Nordic-themed entertainment complex based on the characters in a series of picture books by Finnish illustrator Tove Janssen.. Moomins, which are white and round with large snouts that resemble a hippopotamus, are the central characters in the series.
Approximately 1200 umbrellas in bright colors such as red, purple, and blue are lined up across a length of about 200 meters.
It's the third time the park has held the event, which runs from spring to the rainy season every year. Janssen's picture book, Mysterious Journey to Moominvalley with scenes of a storm and a rainbow reproduced by the various colored umbrellas and some balloons, inspired the 2022 theme.
Mizuo Watanabe, who was visiting with family and friends from Saitama City, said, "I saw this on Instagram. But it's much more beautiful than I expected. I was surprised."
The exhibition continues until July 3.
"Umbrella Sky" at Moominvalley Park in Saitama Prefecture on June 9. (Photo by Ikue Mio)
What is your hidden wonder of Japan? Upload your picture here.
RELATED:
[Hidden Wonders of Japan] Kyoto 'Umbrella Sky' Brings Colorful Delight During Rainy Season
(Read the article in Japanese at this link.)
Author: The Sankei Shimbun