Science and Technology: Analyzing the US-Japan and Quad Leaders Summits
Meetings in Tokyo in May 2022 covered a wide range of bilateral and multilateral technological cooperation. Now it's time to take stock of what was said.
In late May, United States President Joe Biden took a five-day trip to Asia that included one-on-one meetings with newly elected South Korean President Yoon Suk-yeol in Seoul, Japanese Prime Minister Fumio Kishida in Tokyo, and participation in the Quad Leaders' Summit with Kishida, Yoon, newly elected Australian Prime Minister Anthony Albanese, and Indian Prime Minister Narendra Modi.


First Stop South Korea
Amid high inflation and low domestic approval ratings, Biden's trip began with a stop in South Korea that included a highly publicized visit to a Samsung's Pyeongtaek Campus in Pyeongtaek. There the two leaders discussed the importance of leading-edge microelectronics to the development of the next generation of artificial intelligence (AI), quantum information science (QIS), 5G, and other emerging technologies that play a key role in the American economy. These technologies help shape US-South Korean relations after defense issues.
Perhaps the most interesting technology-related component of the first stop of the visit was the establishment of a regular ministerial-level Supply Chain and Commercial Dialogue to focus on supply chain cooperation on the issue of semiconductors, critical minerals, and batteries.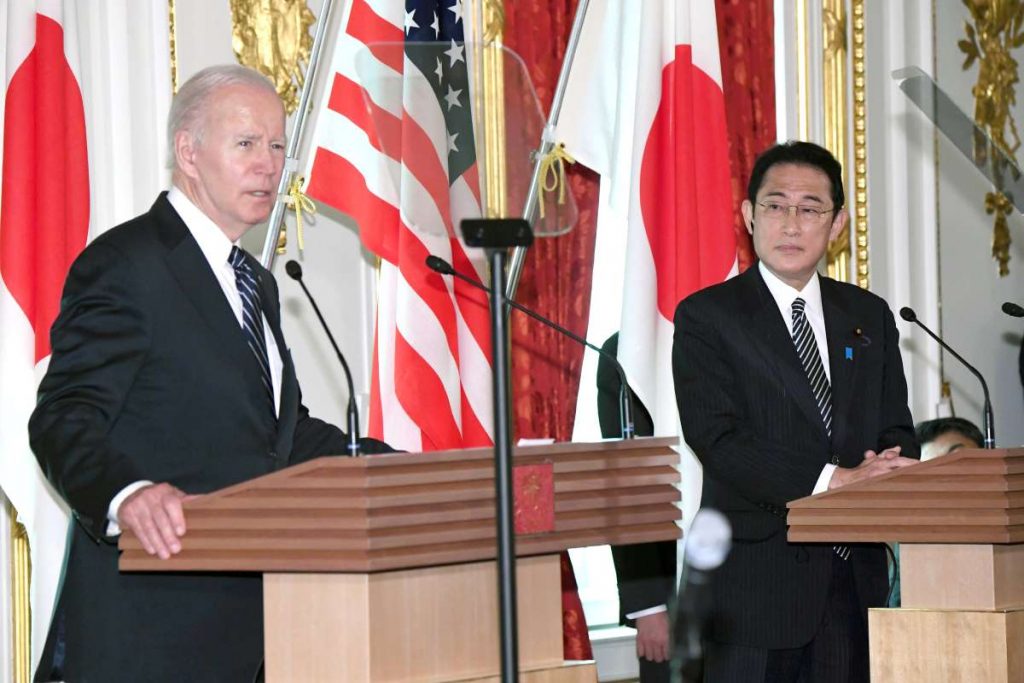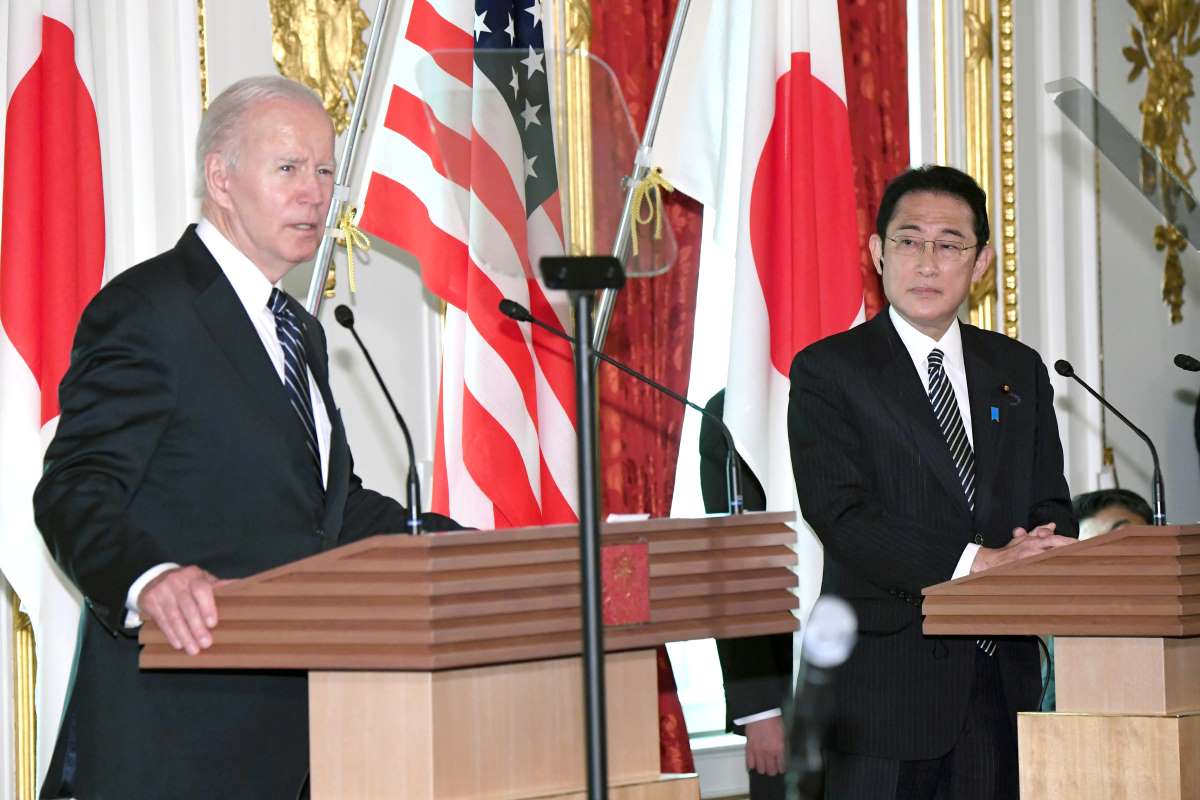 Biden-Kishida Summit
On May 23, Biden concluded his one-on-one meetings with Japanese Prime Minister Fumio Kishida in Tokyo prior to the in-person Quad Leader's Summit meetings that took place on May 24.
The Biden-Kishida Summit's joint statement kept to high level mentions of different forms of different bilateral technological cooperation, with an emphasis on cyber, space, and export controls.


Microchips
While the US-Japan summit emphasized different elements of science and technology (S&T) cooperation between Washington and Tokyo, Biden failed to deliver a new agreement that observers speculated would see joint cooperation on the production of chips more advanced than 2 nanometers.
While Biden and Kishida concurred on establishing a taskforce to explore the development of next generation semiconductors based on the Basic Principles of Semiconductor Cooperation adopted by the Japan-US Commercial Industrial Partnership (JUCIP), they stopped short of announcing specifics during the visit.
An agreement would likely draw heavily from the elements of a meeting in early May between US Secretary of Commerce Gina Raimondo and Japanese Minister of Economy, Trade and Industry (METI) Haguida Koichi as a part of JUCIP. It would also encourage both countries to develop more diverse supply chains reliant on US domestic prototypes and Japanese production capabilities. These now stand to gain, after the Japanese Diet passed the supply chain and technology research development-focused Economic Security Promotion Bill in early May.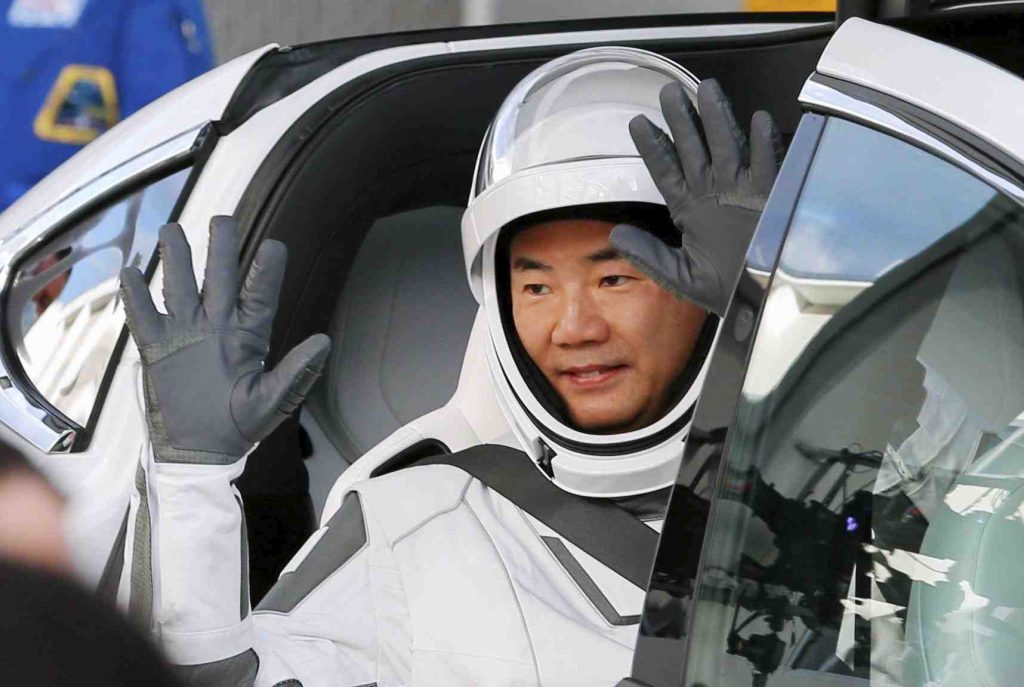 Space Cooperation
US-Japan ties on space have continued to deepen in recent years as Japanese astronauts have ridden on SpaceX launch vehicles to the International Space Station. And both governments have held space dialogue meetings, although the Biden administration has yet to revive the bilateral Dialogue on Space Cooperation since it last met in 2020.
The announcement of continued collaboration on the Artemis space program, as well as the intent to include a Japanese astronaut on Gateway and human and robotic lunar surface missions is a big step for the Japanese space program, which has stated it would like to put a Japanese astronaut on the moon as a part of the project.
Export Controls
Observers should also welcome the announcement that the US and Japan will work to coordinate export controls in an effort to bolster supply chain resilience.
The two allies should work to expand these efforts in the future to combat export of critical technologies to China that could aid the development of China's authoritarian surveillance technologies, domestic advanced technology production capabilities, and other sectors that could ultimately harm American and Japanese interests.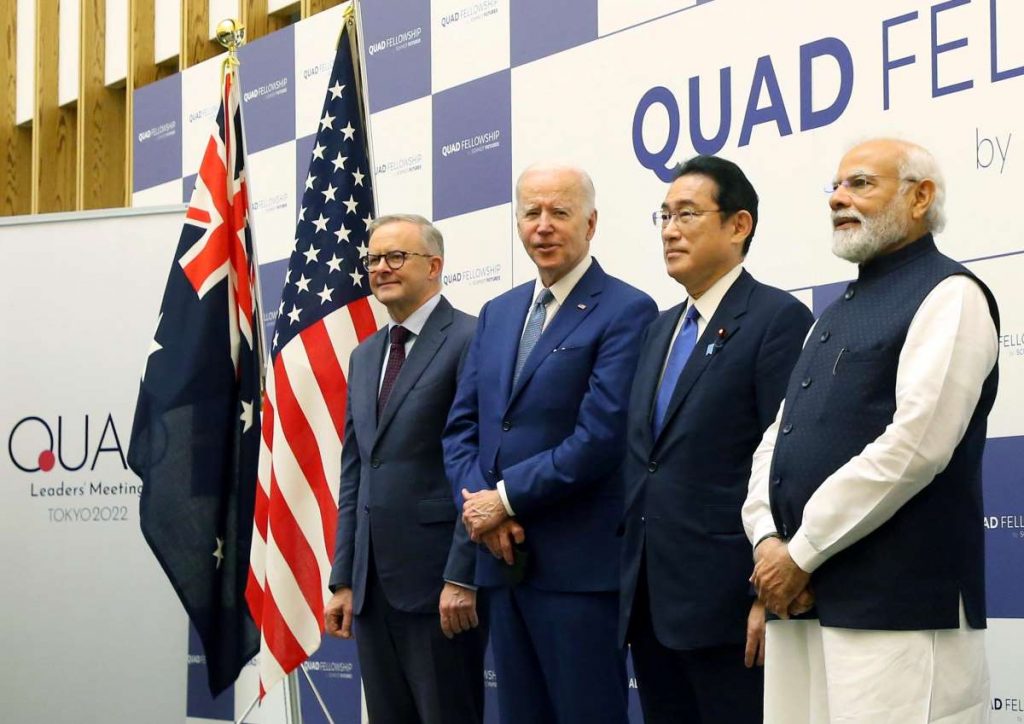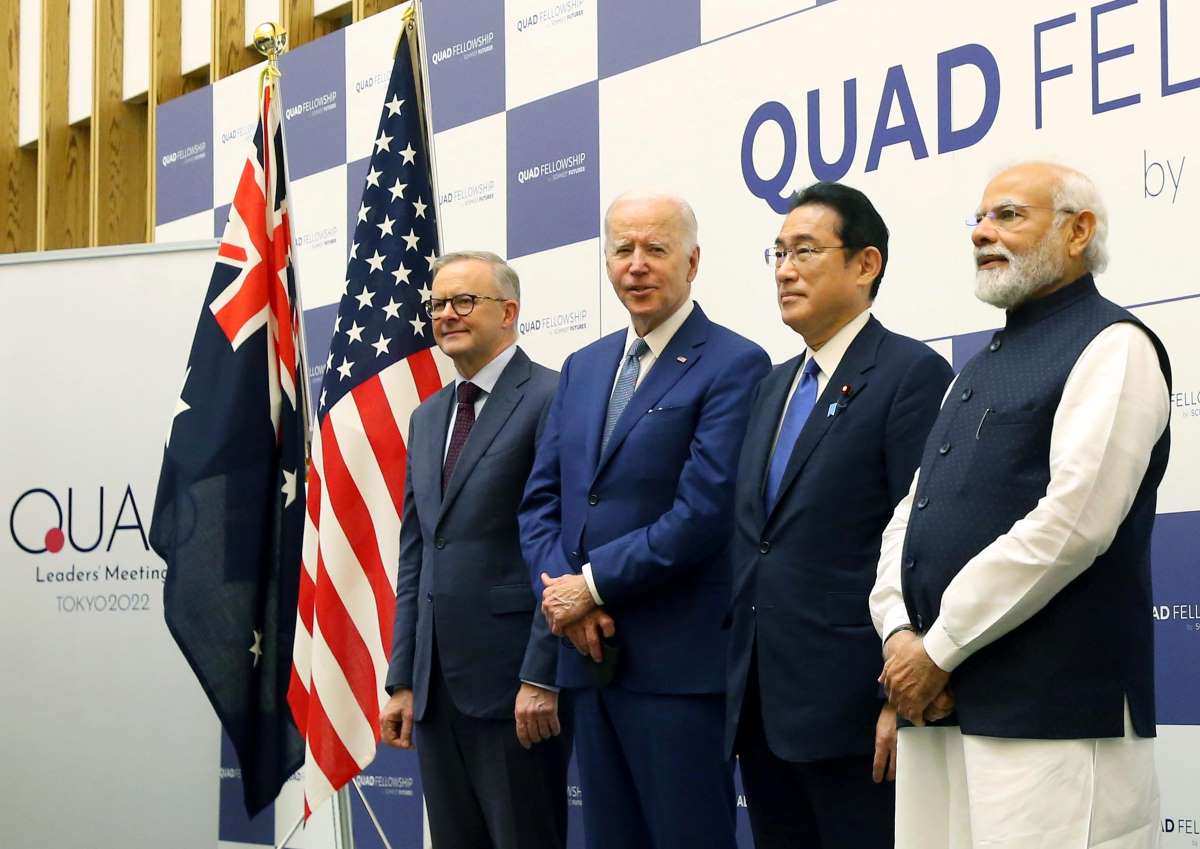 Emerging Technology in the Quad Leaders' Summit
On May 24, Prime Minister Kishida also welcomed the newly elected Australian Prime Minister Anthony Albanese and Indian Prime Minister Narendra Modi to Tokyo to join him and Biden and take part in the fourth iteration of the Quad Leaders' Summit.
As In previous summits, the Quad Leaders Statement mentioned the role of emerging technology in deepening relationships between the four countries.
The four countries announced continued cooperation on semiconductors and critical technologies, 5G, and Open RAN supplier diversity issues for network integrity, and the next generation of telecommunications technologies.
Later this year, the United Nations (UN)-based International Telecommunications Union (ITU) set to elect a new leader later this year at its plenipotentiary conference in Bucharest. The Quad also announced that the US, Japan, Australia, and India will work together through international standards bodies such as the ITU and the recently established International Standards Cooperation Network to ensure Chinese tech does not dominate next generation standards. This will be a welcome development if effectively implemented.


Announcement of IPEF
Prior to the leaders' summit, US Ambassador to Japan Rahm Emanuel shared some of the details of the Indo-Pacific Economic Framework (IPEF), which was launched at the leaders' summit on May 24. Quad Members committed to various goals, but have been scant on specifics about the new agreement.
The Biden Administration has been right to maintain the Trump Administration tariffs on Chinese goods and stave off voices from both inside the US and Japan that would like Washington to rejoin the Trans-Pacific Partnership (TPP) under the rebranded Comprehensive and Progressive Agreement for Trans-Pacific Partnership (CPTPP) name. Ambassador Emanuel indicated that the United States does not intend to change its stance on TPP in the near future. Rather, IPEF will address digital trade issues, supply chain destructions, and other issues.
Democrats in Congress raised questions about IPEF prior to the visit, saying they don't want a return to a TPP-style deal due to concerns about US workers. The new announcement also fails to position itself as a counter to China across the region and does not include Taiwan as a part of the agreement.


Opportunities for the Rest of 2022

With 2022 nearly halfway gone, there remains opportunities for the US and Japan to take proactive measures to enhance S&T coordination, both to bolster national security and economic concerns and to counter China's aggressive positioning in the Indo-Pacific region.
Although President Biden flip-flopped on defending Taiwan shortly after saying in a press conference the United States would defend Taiwan if Communist China invaded, the US is set to launch a new bilateral economic dialogue with Taiwan on high tech initiatives.
As these discussions continue, Washington and Taipei should look for ways to include Japan in the discussion. Among other reasons, Taiwanese Semiconductor Manufacturing Corp. (TSMC) has moved some production facilities to both countries and both the US and Japan are looking for ways to expand supply chain resiliency.
Lower hanging fruit exists for action now in the US-Japan Science and Technology relationship, including restarting the Joint High-Level Committee Dialogue on S&T Cooperation, which has been dormant for several years. Identifying concrete measures for the US and Japan to work together — both in a bilateral and as a part of multilateral agreements — would help advance critical and emerging technology policy development.


RELATED:
Author: Erik Jacobs