[Hidden Wonders of Japan] Whiz Through Tokyo on a Mario Kart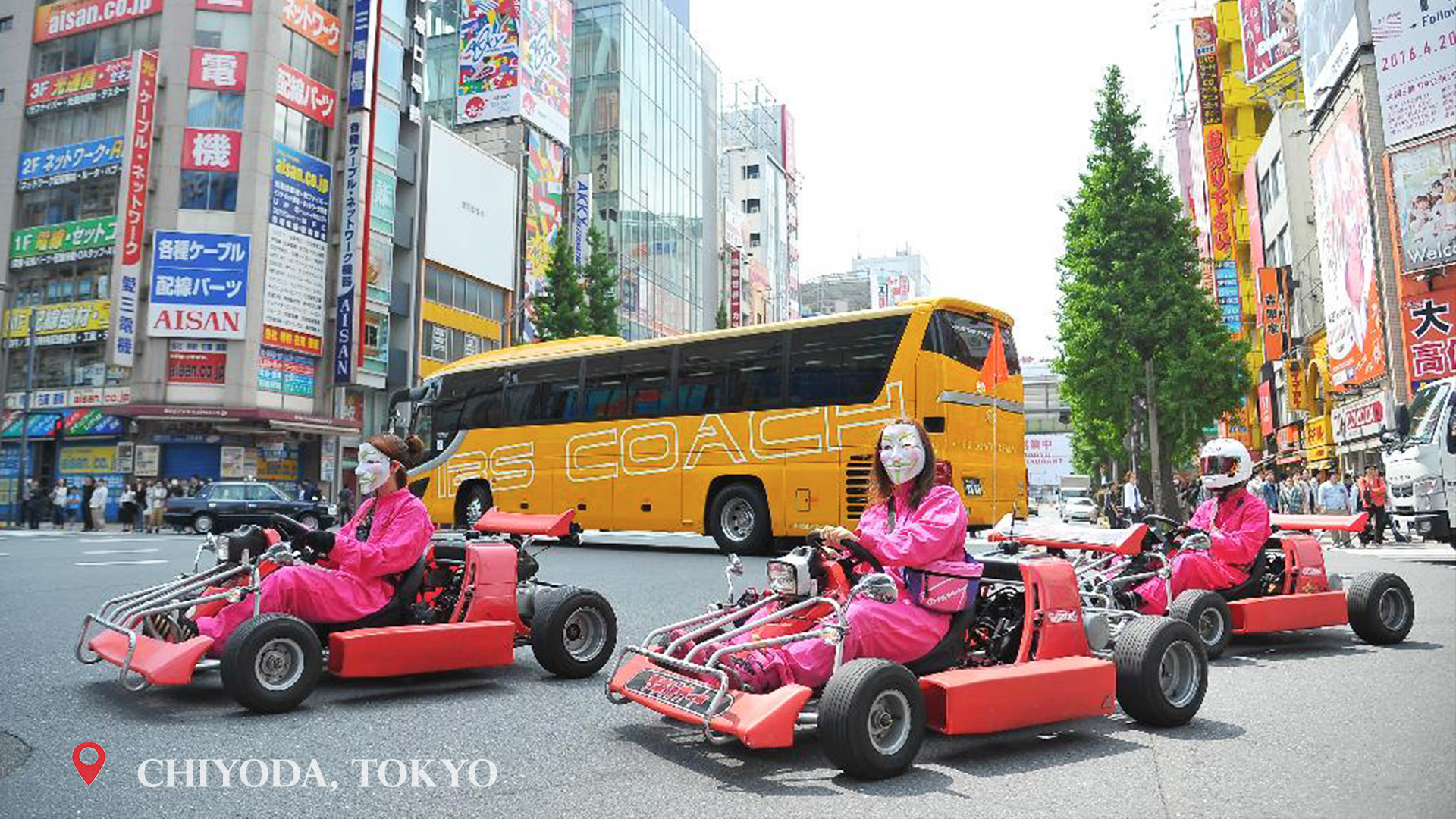 Put on your craziest costume. Add a mask, hat, or overalls—you name it. Then fasten your seat belt, because today we are Mario Karting in Tokyo.
Playing cosplay while whizzing through the streets of Akihabara in Tokyo seems to have become a most favorite pastime among tourists. Anyone who has an ordinary driving license can rent the Akiba Cart (Tokyo Chiyoda Ward).
For the price of JPY2,700  (USD24) per hour, you can rent a car and know how it feels to be on a Mario Kart. If it's one night rental, the price spikes a little to JPY10,800 (USD97), but you will have the unique chance of experiencing Japan's city of blinding lights from the ground level, while passing by Tokyo's finest landmarks.
Company owner Daisaku Koyama, 36, says he is pleased that the number of foreign customers has increased. "We even have people who drove until Nagoya (350 kilometers from Tokyo)," he explained.
Customer Megumi Nakamura made her own costume. "It is refreshing to enjoy the city in a more relaxing way than renting a car," she said gleefully while holding the wheel.
Next time you are in Tokyo, be sure to try this unique experience.
What is your hidden wonder in Japan? Submit your picture here.