Hideo Kojima Unveils Much-Awaited 'Death Stranding' at Tokyo Game Show 2019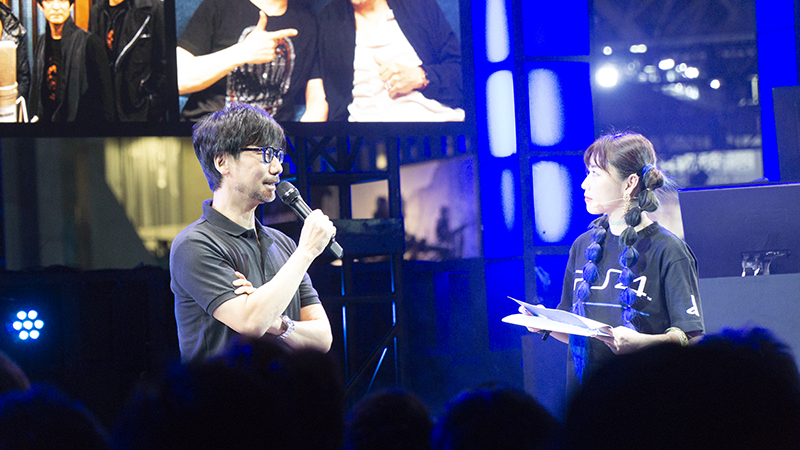 The sun shone gloriously on Chiba Prefecture on Thursday, September 12, as businesses and media trekked to the first day of the Tokyo Game Show 2019
At the Sony booth inside the Makuhari Messe, the atmosphere was more feverish as Hideo Kojima showed a 15-minute preview of the plotline of his "Death Stranding," about which avid gamers knew almost nothing until this day.
This is the first solo project of the famous video game designer, writer, director, and producer since going independent from KONAMI. "Death Stranding" is a Kojima Productions title done in collaboration with Sony Interactive Entertainment.
Tokyo Game Show 2019 showcases 655 exhibitors from 40 countries and regions.
At the Sony booth on Thursday, Hideo Kojima appeared on a special stage for nearly an hour, starting at 3:30 P.M., unveiling the gameplay of "Death Stranding."
The jury is still out on what the fans will think of this game, but Kojima definitely upped the ante with this teaser. Displaying wit, he walked the audience through beautiful scenery, a slightly bizarre interaction with a baby in a glass case to whom the main character plays a harmonica, and spectacular scenes against multi-headed monsters, after which the protagonist takes a regenerative bath in what Kojima jokingly called an "onsen" (Japanese traditional bath).
Kojima indicated that he would be revealing more about the game on Saturday, 14 September, at 4 P.M. at the Sony booth, so don't miss it if you can head to the TGS.
"Death Stranding" will be officially launched on November 8, 2019.
Tokyo Game Show has been taking place since 1996, and goes for four days, with the first two days for business and the last two days for the public, during which cosplay is also a major feature of the show.
RELATED ARTICLES: