Hikawa Maru: Japan's Oldest Art Deco Ocean Liner Opens to Online Tour on 90th Anniversary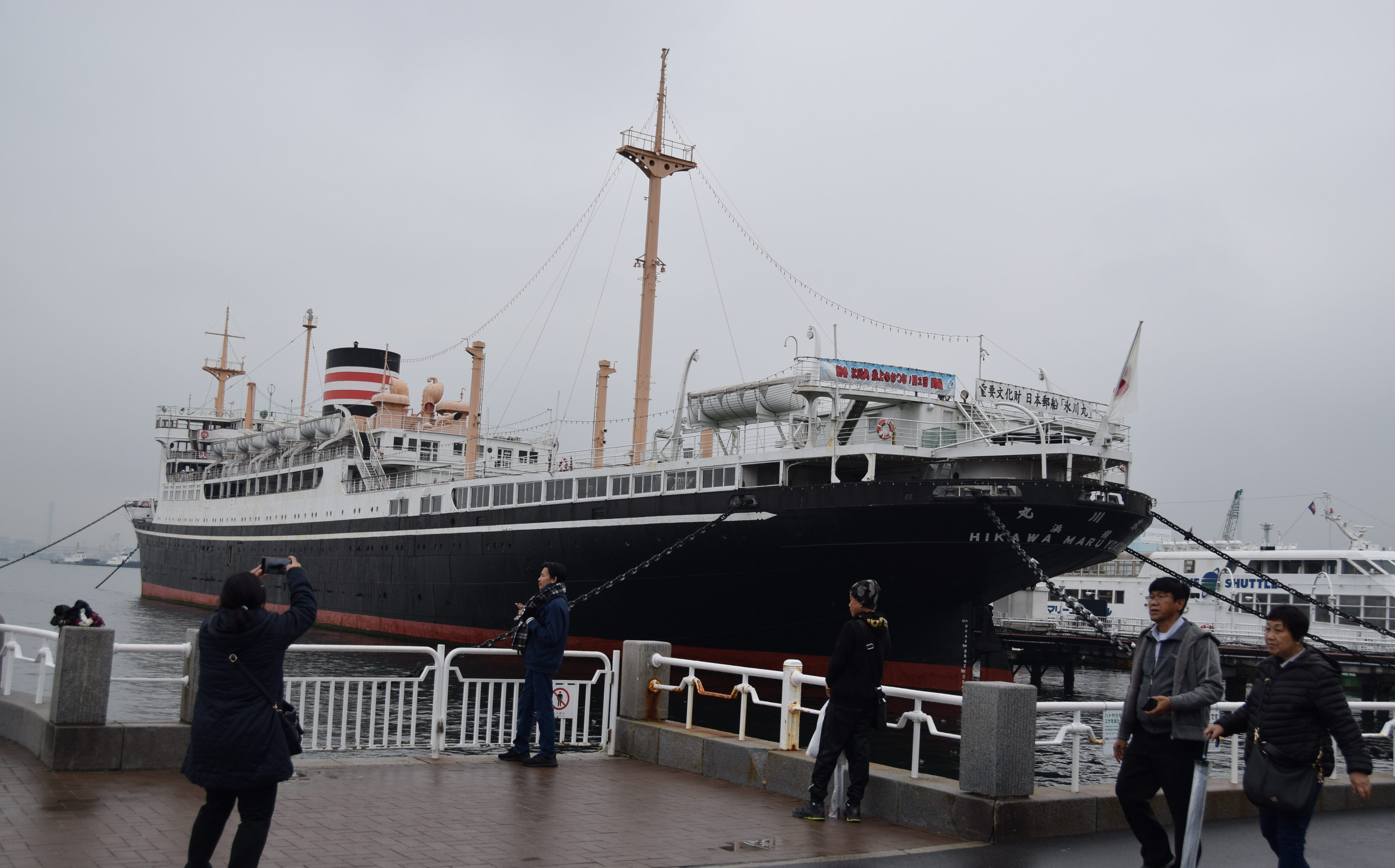 Japan's oldest ocean liner, Hikawa Maru (Nippon Yusen Kabushiki Kaisha, NYK Line), which moors at Yamashita Park in Yokohama City, marked her 90th anniversary on Saturday, April 25.
The passenger-cargo ship built in 1930 is usually popular with Japanese and overseas tourists. However, it is now closed as part of measures against the spread of COVID-19.
Nevertheless, NYK Line recently published on its website a special video guide to the ship's interior. The onboard rooms in art deco — a style of visual arts which caught on in a big way in the 1920s while the Hikawa Maru was under construction — are now shown via the company's YouTube channel.
"We hope children whose schools are closed and those who refrain from going out will instead enjoy watching the video," the press officer for NYK said.
Hikawa Maru was designated as a National Important Cultural Property of Japan in 2016 and was crowded with foreign tourists in the years preceding the epidemic. It has been closed since February as a precautionary measure against the novel coronavirus outbreak.
Before the Pacific War, the Hikawa Maru operated on the route between Japan and Seattle in the United States. In addition to passengers, the vessel carried silks and other bulk goods, bolstering the country's economy.
As the major passenger-cargo ship on the North American route at the time, she also had her share of prominent passengers, among them Charlie Chaplin.
During the Pacific War, Hikawa Maru was remodeled into a hospital ship. Mines struck the ship three times, but she evaded being sunk and served to save the lives of three million sick and wounded soldiers.
In the aftermath of the war, Hikawa Maru returned to operating her North America route. Thereafter, she transported many students who wanted to study abroad. In particular, the ship counted 2,500 Fulbright scholars among its passengers over the seven years from 1953.
With the hoary hull, growth of airline services, and reduced demand for ocean passage, the ocean liner was retired in 1960. She had delivered 254 voyages across the Pacific Ocean and transported more than 25,000 passengers over a total 30 years of operation from 1930.
Norio Kanaya, master of the vessel, told JAPAN Forward: "We hope visitors will relish video touring the inside of the ship. The more guests come, the longer the ship lives, going forward into her century anniversary and more."
Author: Mizuki Okada