History Repeating Itself? Moves Afoot for Xi Jinping's Ouster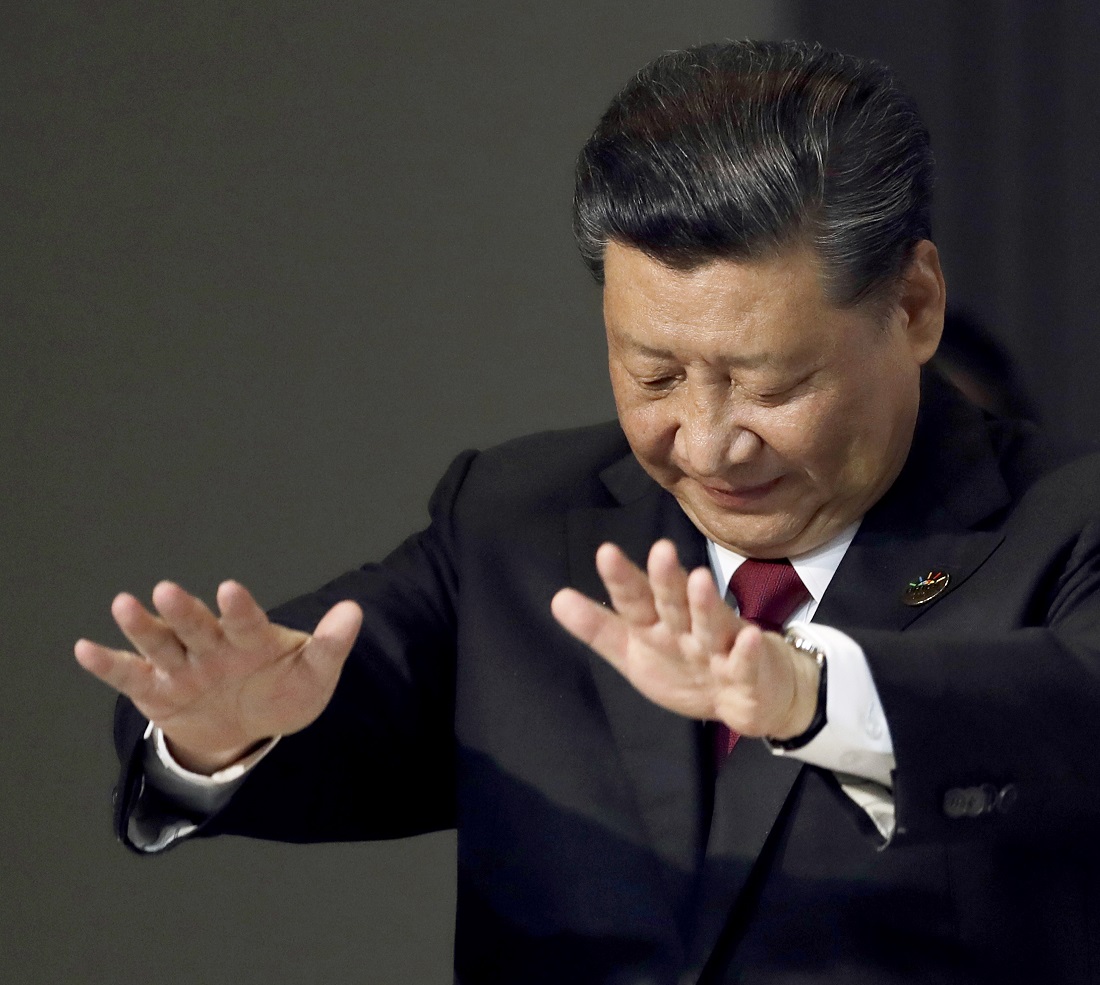 Akio Yaita
"Things are becoming somewhat similar to 40 years ago, before the downfall of Hua Guofeng," a veteran member of the Communist Party of China (CPC) told this writer excitedly over an international phone call recently.
"I'm looking forward to seeing what will develop in the Beidaihe Party Conference this coming August," said the party official, who spoke on condition of anonymity.
The party senior is said to be close to allies of former Chinese President Hu Jintao, and has faced harassment from the Xi faction of the CPC in the form of threats of investigation.
Signs of anomalies in "Xi Jinping's dictatorial regime," he said, have been emerging since early June. Recently, the number of days President Xi Jinping's name vanished from the front pages of state newspapers—including the People's Daily, the organ of the Chinese Communist Party—has been increasing.
In addition, banners bearing such quotations from President Xi as "The Chinese Dream" and "The goal of great renewal of the Chinese nation," which have been displayed at pedestrian bridges and elsewhere, are being removed in cities, such as Beijing and Shanghai.
It is particularly noteworthy too that the presence of Premier Li Keqiang, who have distanced himself from Xi's policy line, is now looming large.
Premier Li met with German Chancellor Angela Merkel when he visited Berlin early in July. Immediately after, Liu Xia, wife of the late Nobel Peace Prize winner Liu Xiaobo whom the Chinese authorities had placed under house arrest for years, was allowed to leave China and flown to Germany. This has prompted a flurry of speculation.
Keen to beef up the single-party dictatorial rule of the Communist Party, Xi has persistently taken a rigid posture toward democracy movements and the activities of human rights advocates. He reportedly upheld his policy by "not giving the nod to Liu Xia's departure" from China. The fact that her departure still materialized under Premier Li's initiative can be interpreted as a sign that Xi's absolute power in the kernel of the Communist Party may have begun to erode, according to some party sources.
The trade war that broke out between the United States and China in March has dealt a major blow to the Chinese economy. Many factories in China's coastal cities have been driven to suspend operations, while stock prices have plummeted. Xi, for that matter, has been negotiating with Washington, with Vice Premier Liu He, one of his closest associates, acting at his behest. Yet, all of his attempts have ended in failure.
Subsequently, a sense of urgency has spread through the Communist Party, based on concerns that the Chinese economy "could go bankrupt" unless the trade war with the U.S. is brought to a halt.
Furthermore, views have been expressed that President Xi's approach to maritime expansionism—fanning the flames of Chinese nationalism and relevant policies—should be held responsible for the breakout of the U.S.-China trade war.
According to well-informed sources, such party elders as Jiang Zemin, Hu Jintao, Zhu Rongi, and Wen Jiabao sent a letter under their joint names to the Party leadership early July. They urged the leadership to review both economic and diplomatic policies. While rating highly the Xi administration's achievements over the past few years, the letter noted that the party has a host of problems, including a tendency toward personality cult leadership and leftist radicalism, which, it stressed, "must be rectified as swiftly as possible," the sources said.
The warnings bring to mind the circumstances of Hua Guofeng, who established himself as China's supreme leader and successor to Mao Zedong in 1976, and then forged ahead in pursuit of dogmatic economic policies and a doctrine iconizing himself. His approach brought him into conflict with such party elders as Deng Xiaoping, a big gun in those days.
Hua's influence, however, gradually weakened after his policies were practically dismissed in a plenary session of the Central Committee of the CPC held toward the end of 1978. He continued to be lambasted after the plenary session, and his close aides began losing their positions one after another. Hua was forced to retreat from the political scene and left office on his own about three years later.
A key conclave of China's political elite, including party elders, is scheduled to take place at the summer resort of Beidaihe in Hebei provence from late July to the middle of August. There is a possibility that the anti-Xi wings would clash with the Xi-led forces there.
As the veteran party member said, "It is regrettable that this time, unlike 1978, there is no powerful politician comparable to Deng Xiaoping among Xi's opponents in the Communist Party."
It is therefore not clear whether a prospective campaign to oust President Xi could pan out.
(Click here to read the original article in Japanese.)