Hometown Delicacies at the Tokyo Dome Furusato Matsuri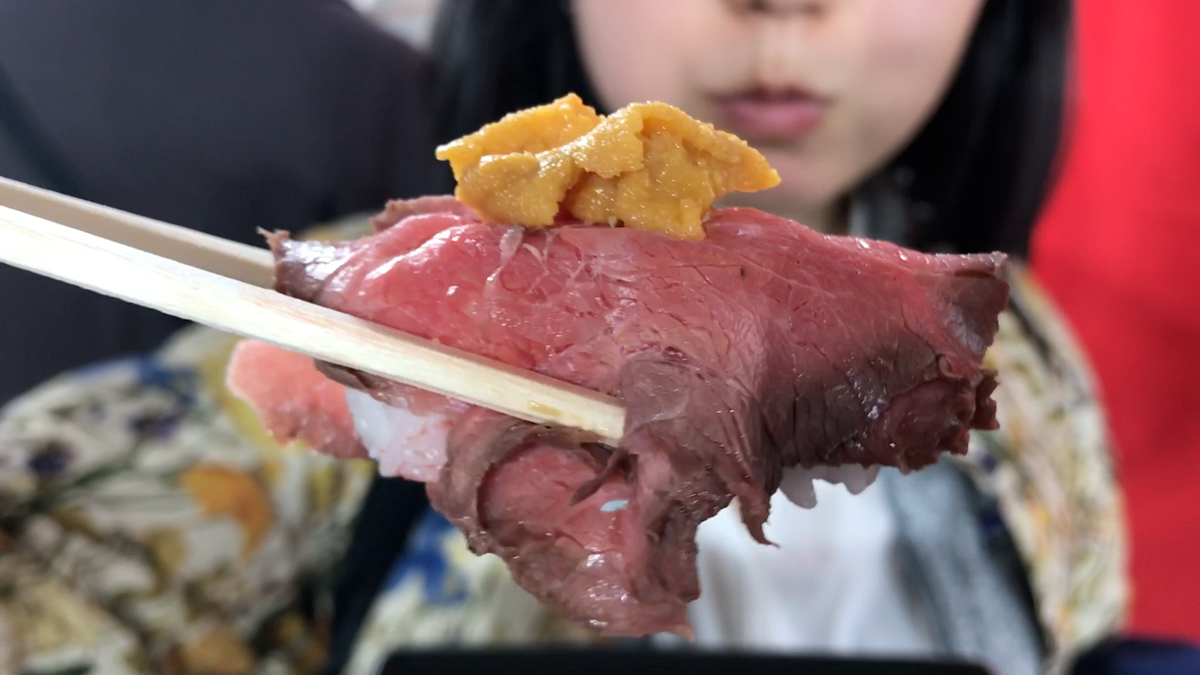 After living in Fukushima for five years and Kyoto for two, I've always had a special place in my palate for hometown produce. Every season my neighbors would come to do a 'vegetable drop' at my place.
In the summer I would receive boxes full of cucumbers, enough to feed a family of four. In the autumn, the subtle fragrance of persimmon and the sweet scent of apples would fill up my cosy apartment. Winter was always a treat - I remember receiving various kinds of potatoes and other root vegetables. I knew it would be a curry rice meal every second day. Towards the end of the winter and early spring, a couple trays of strawberries would fill up my fridge.
Good times.
Furusato Matsuri, loosely translated as 'hometown festival', is a large gathering of rural Japan's cuisine and culture which takes place annually at the Tokyo Dome. Hundreds of booths represent their respective regions, offering delicacies to dial up your appetite. At the center of the dome is a stage set up for performances. There, people can enjoy traditional dances and other cultural festivities.
In short: once a year Japan travels to Tokyo Dome where we can experience it all!
This year was my third time to be at the matsuri, and I was excited to devour my way through the exhibition. Here's a list of what I ate this year.
Tebasaki Karaage (deep fried chicken wings) ¥600 JPY.
The texture was crispy and since they were deep fried, the bones were crunchy and you could still taste the chicken marrow. It was seasoned lightly, allowing the local poultry to have more prominence in the bite. Representing Kyushu, the chicken stall boasted a record of three 1st place rankings in chicken karaage competitions in Japan.

Soki Soba ¥400 JPY
Okinawa's symbolic noodle dish, and all-round foodie favorite, I couldn't miss the soki soba while I was at the festival. Much to my delight, the toppings were also 'festival' size, and quite larger than regular helpings. The chunky meat serving was a nice contrast to the stringy, but firm soba noodles. 400 yen was a bargain and I was tempted to get another bowl.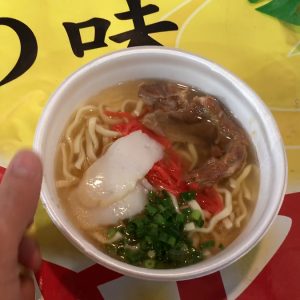 Cheese steak ¥400 JPY
Hokkaido produced over 45,000 metric tons of cheese in 2018, and I consumed about 200 grams with the cheese steak I ordered. At ¥400 yen, I couldn't say no - and went with my gut to try this teppan grilled block of cheese. It was heated at a steady, low heat on top of a teppan grill, allowing both sides to caramelize ever so lightly, and leaving the inside intact but pillowy soft.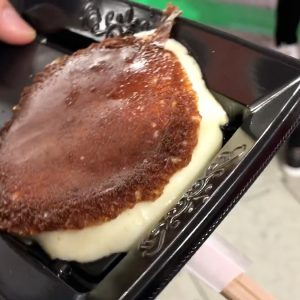 Niku-zushi with uni (meat sushi with sea urchin) ¥1,500 JPY
Splurge purchase! It was difficult to leave the Hokkaido area, and I felt trapped by scrumptious spreads right before my eyes. The Sapporo sirloin steak topped with shiny golden nuggets of sea urchin was a festival favorite. Fortunately, I only had to line up for several minutes or so to order a scintillating sampler consisting of lean beef and a special wasabi radish, and the famed sirloin steak. Absolutely heavenly.
Butter grilled Hotate and ponzu (scallops and a citrus type vinegar) ¥600 JPY
Still cornered in the Hokkaido area, I jumped into the next booth to pick up some of these luscious pearls. It's unfair how the butter made it shine, fascinating a simpleton like me to dive into the sparkles. The marshmallowy sponge and cusp skirt were all too seraphic, easily making it the best hotate I've ever polished off. I was ready for the angels to take we away.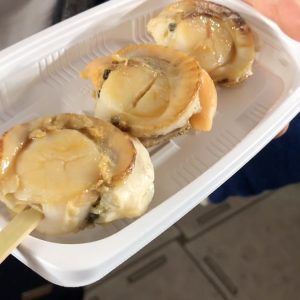 Menchi-katsu (mince cutlet) ¥250 JPY
There's something about Japanese fried food. I can never decline an opportunity to gorge myself in copious heaps, especially when it's half-price! The menchi katsu was filled with quality meat from Aichi prefecture. The crumbly crust broke off in my mouth, coupled with warm juicy minced beef.
Mala Karaage ¥700 JPY
Mala is a Sichuan spice, and the tang admittedly transforms the traditional karaage into something afresh. The numbing effect of mala emphasizes the sophisticated flavors incorporated in the breading, and brings out the umami of the chicken. I confess my taste buds demanded more every time I took a bite.
I was pleased with my choices this year, and my tummy rumbles thinking about next year's festival.
(Information about the festival can always be found on JAPAN Forward and at the event's website.)
Author: Galileo Ferrari