Hope Grows with 'Effective' COVID Vaccine Tests, Calls to Tackle Next Hurdles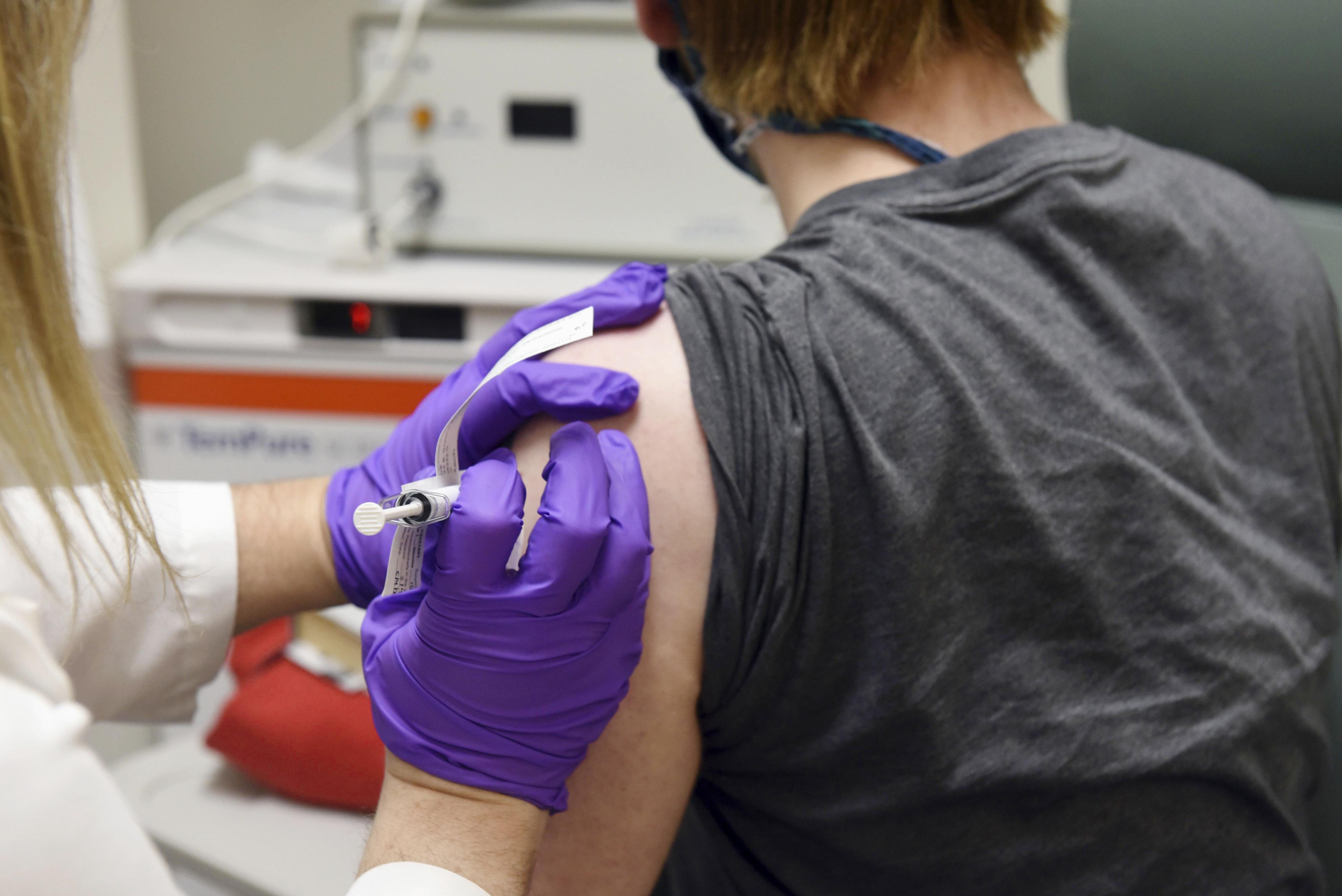 Fortunately, the world is now counting down to the release of an effective vaccine that could finally defeat COVID-19, with positive results for two vaccines developed by Western collaboration being announced so far in November.
The most recent is American pharmaceutical company Moderna, which announced preliminary results on November 15 that its vaccine candidate is showing 94.5 percent efficacy in the latest stage of clinical trials. The company is expected to apply for emergency use of the vaccine this year.
A week earlier on November 9, U.S. pharmaceutical giant Pfizer issued interim results confirming that its vaccine candidate has shown excellent efficacy in a clinical trial at 90 percent in terms of preventing infection or onset, bringing much needed hope to global society.
The interim results are promising, but there are still some logistical issues to overcome for both vaccines. Among the potential hurdles, storage before use looms as the potentially greatest obstacle for many regions.
The Moderna vaccine needs to be stored at -20 C if it is being stockpiled for long periods. However, it can maintain effectiveness for up to a month at higher temperatures, as long as it is kept between -2 and -8C degrees. Moreover, it can be held for up to 12 hours at room temperature.
On the other hand, Pfizer's vaccine, announced November 9, deteriorates if it is not stored at the super cold temperature of -70C. This means that hospitals without ultra-low temperature storage might not be able to manage administration of the vaccine. Despite the storage hurdle, Pfizer could apply for emergency use of the vaccine in late November.
FILE PHOTOs: Vials of "COVID-19 / Coronavirus vaccine / Injection only" (REUTERS/Dado Ruvic/Illustration)
Evaluating the Vaccine Options
According to the WHO (World Health Organization), there are 48 ongoing COVID-19 clinical trials across the world, 11 of which are approaching the transition to a usable product. The vaccine candidates from Pfizer and Moderna are further along in trials while showing high effectiveness.
Both leading vaccines have much higher efficacy rates of the 50% or above target requested by the FDA. In addition, both candidates are also a new type of vaccine that uses messenger RNA (mRNA) technology, ultimately triggering an immune reaction in the body. The difference in the storage temperature has to do with different properties of formulations.
The Moderna and Pfizer vaccine differ from previous vaccine types in which non-infectious forms of a certain virus are administered, making it relatively safe. The new vaccine candidates can also be manufactured quickly, which is another advantage.
The Japanese government is set to receive 120 million doses of the Pfizer vaccine, and 50 million doses of the Moderna vaccine. If these vaccines are approved, they will both be used in Japan.
As a result of these developments, society now expects that life will return to normal.
However, Professor Masayuki Miyasaka of Osaka University (Combined Program on Microbiology and Immunology) believes that it is "too early to celebrate." He adds: "These are just interim corporate results. No basic data has been shown."
Both announcements were made through press releases and not peer-reviewed published data, so the road ahead might still be long.
Clinical-trial completion and FDA approval is necessary in order to be absolutely certain. There is still a chance that results concerning efficacy could change.
Overcoming the Storage Temperature Challenge in Japan
mRNA is sensitive to changes in temperature. It has to be stored at low temperatures because it breaks up easily, and it must be transported and kept in ultra-low temperature freezers.
Even then, the maximum amount of time it can be kept in such freezers is about 6 months, and once defrosted, it should be administered soon after in order to avoid decreased efficacy. Furthermore, although the vaccine would be kept at an appropriate temperature during the flight from the U.S. to Japan, many small-scale medical institutions in Japan, such as regional clinics, do not have the appropriate freezers.
Even if there are freezers on site, they are ordinary ones used for storing medication. It is unclear if these sites have the capacity to store mass quantities of the vaccine.
Large scale administration of the vaccine at local hospitals would be difficult. Even if mass vaccination is performed at major medical institutions, there might not be enough staff with the relevant knowledge – and a preparatory period might be needed to ensure that an appropriate framework is in place.
"We are looking at an emergency-use vaccine that has been developed quickly. There is no long-term safety data," points out Professor Ken Ishii of Tokyo University (Department of Microbiology and Immunology).
Ishii adds: "A framework capable of handling ultra-low temperature freezing and inoculation needs to be prepared, that is carefully organized and places safety as the top priority" – given the mass scale of the operation.
(This story is based on the article found here, in Japanese.)
Author: Juichiro Ito, with contributions by Arielle Busetto