Coronavirus Crisis Reveals WHO's Management Weakness, Says U.S. Interim Ambassador in Tokyo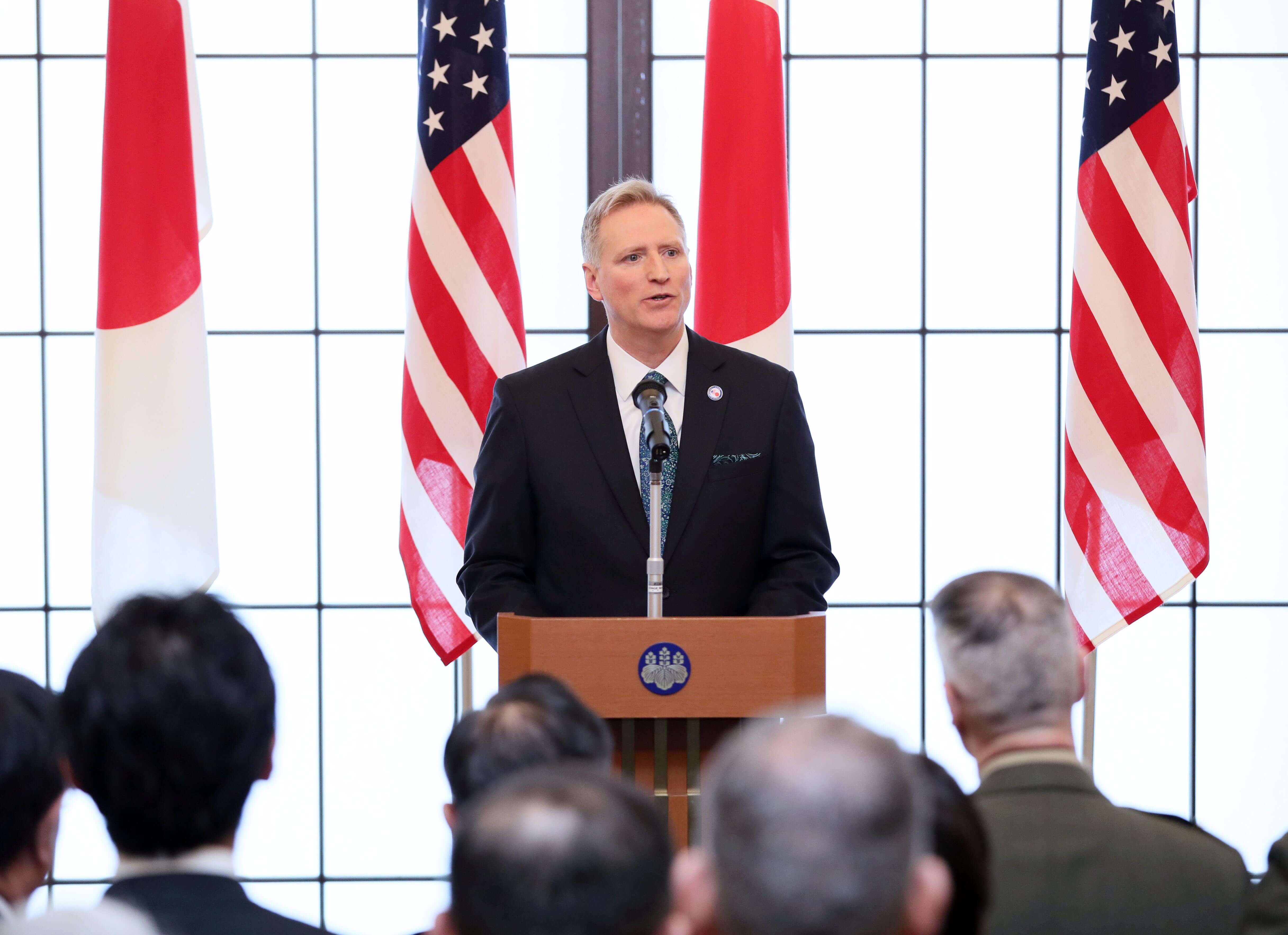 The Sankei Shimbun gained new insights into United States foreign policy in an April 23 interview with Joseph M. Young, the chargé d'affaires ad interim at the U.S. Embassy in Tokyo since July 2019.
In particular, Young shed some light on the recent decision of the U.S. government to freeze funding for the World Health Organization (WHO). Young also talked about the general U.S. policy approach towards China and wider developments in the COVID-19 crisis. 
Regarding the WHO, Young told Sankei Shimbun reporters Hiroyuki Kano and Kazuyuki Sakamoto, "I think this crisis has revealed weaknesses in the management capacity of the WHO."
Fear of WHO Mismanagement
On April 15, U.S. President Donald Trump called for an official halt to the funding for WHO for a period of 60 to 90 days to re-evaluate the performance of the international organization. 
Previously, in an April 14 press conference, the U.S. President said, "WHO failed in its basic duty and must be held accountable."
The news was greeted by WHO chief Tedros Ghebreyesus with "regret."
The health organization as a whole, and the director general in particular, have been under fire since the early days of the coronavirus outbreak. Among other accusations, WHO has been criticized for early reliance on Chinese representations about the facts of the outbreak and for delays in calling it a health emergency.
Mr. Young explained what led to the U.S. decision to freeze the organization's funding, explaining that the WHO should be held accountable.
"The WHO has very special responsibilities for preparedness, for response, for international coordination, also for some regulatory guidance. And so I think it is fair to say there has been some breakdown there," he said.  
"I think this crisis has revealed weaknesses in the management capacity of the WHO. We very tragically have seen 2.6 million infections and over 180,000 deaths (now over 200,000). That outcome, I think, reveals that there is an issue here," the diplomat added. 
Young went into further detail as to why some decisions by the WHO were considered questionable in hindsight. 
"We have some questions about, for example, the WHO decision to oppose restrictions on travel. We thought that international travel would become a vector of the virus. In fact, we (the U.S.) were quick to close down travel from China. Also, even until today the WHO has not asked for full virus samples from China, which is a little bit puzzling in our mind," Young said. 
The ambassador said the U.S. decision was taken as a preventative measure for the future: "We are taking this action against WHO for the sake of saving lives. We want to make sure that the next time, the WHO is positioned to exercise better leadership and to help the world get a better fix on solutions to a crisis like this."
WHO's Exclusion of Taiwan
Finally, the American representative also shared the U.S. view on the issue of Taiwan being denied membership in the WHO due to major opposition from China.
This is a topic which has come increasingly into public attention. Early on, Taiwan accused the WHO of ignoring Taiwan's warnings, thereby slowing down prevention of the disease. Attention came back to the issue after WHO Director Tedros publicly accused the Taiwanese government of abetting racists comments towards him. (RELATED ARTICLE: Taiwanese Student Rebuts WHO Chief, Strikes A Chord Among Japanese, Other Asians)
Taiwan has been praised internationally for the way it has dealt with the COVID-19 outbreak, despite its exclusion from participation in the WHO.
Young reiterated this sentiment, explaining how the U.S. is all for supporting Taiwan being a member of the WHO.
"We continue to advocate for Taiwan's ability to have more of a role in international organizations. We try to increase the international space that Taiwan has. To the extent that Taiwan can contribute to international discussions about combating the virus — and I think that it has some very good lessons learned, I think that it has been very successful in keeping the virus under control — I think that it would be worthwhile to hear what Taiwan had to say," Young said. 
Repelling China's Disinformation Through Democracies
The common denominator in the controversy regarding the COVID-19 rotates around the adequacy and accuracy of information shared from the outset with other countries.
Young pointed out that greater transparency is needed in order to achieve international cooperation: "Disinformation is not helpful to anyone as we try to strengthen international efforts to fight or combat COVID-19…. This is a possible moment or a possible opportunity for the United States to cooperate with countries around the world — potentially including China. But for that cooperation to work we need honesty, we need openness, we need transparency, and we need a willingness to share information."
In Young's view, information sharing is best achieved and maintained in a democractic system. "I have every confidence that [the democratic] system of governance will endure beyond this crisis and will be the model for other countries in their approach to governance." 
He elaborated: "Democracies are best positioned to deal with a situation like this precisely because we are open. We share information. We don't hide secrets when it comes to global health — to public health. We take the position of 'one world, one health,' and we all have a role to play in contributing solutions…. Whereas I think autocratic forms of government have a tendency to sit on information — to not share information widely — which makes it even more difficult to get a health crisis under control."
Among the international institutions, Young pointed out that the G7 and G20 could be very "effective forums" to review and discuss joint efforts in addressing what happened in this crisis.
At the same time, Young warned that we should be careful of further campaigns of misinformation going forward. 
He cautioned: "I think that we will have to just continue to monitor what the Chinese, the Russians, and the Iranians are saying, and if it's patently false, whatever they say, well then we are going to have an opportunity to say so — including in the context of G20 or G7 discussions.
Perhaps COVID-19 can be a wake-up call to take a stronger stance towards misinformation in the global community in the future.
Author: Arielle Busetto