How India Should Respond to the Doklam Standoff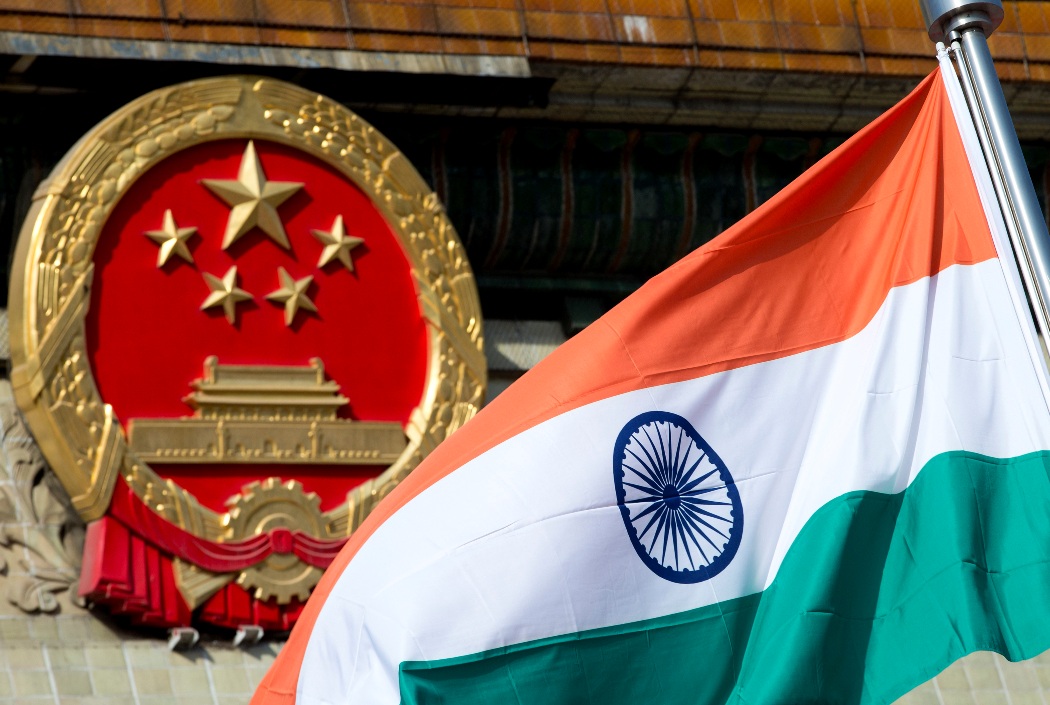 China's aggressive posturing in the ongoing Doklam plateau stand-off has clearly laid bare its claims of "peaceful rise," which has been one of the oft-touted phrases coming out of Beijing's foreign policy establishment.
The recent Doklam incident (which also involves Bhutan), where Chinese and Indian forces are locked in an eyeball-to-eyeball stand-off, can be viewed through the prism of the so-called "Chinese Dream" as outlined by President Xi Jinping.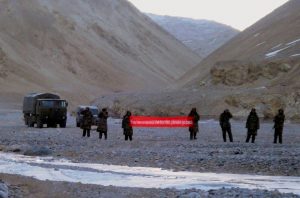 The present crisis started on June 16, when the Chinese PLA began constructing a road through Bhutanese territory, which is claimed by China. As Bhutan practically depends on India for its defense, Indian forces intervened on behalf of Bhutan at the latter's request. The Indian Ministry of External Affairs in a statement noted that "in coordination with the RGOB (Royal Government of Bhutan), Indian personnel, who were present at general area Doka La, approached the Chinese construction party and urged them to desist from changing the status quo. These efforts continue."
The 'Chinese Dream'
In the "Chinese Dream," it seems New Delhi is to be relegated to the status of a secondary power in Asia, and to forget about harboring any global ambitions. This explains why Beijing has been repeatedly blocking India's bid for membership in forums like the Nuclear Suppliers' Group, its pitch to become a permanent member of the United Nations Security Council, and its efforts to put globally-recognized terrorist Maulana Masood Azhar on an United Nations terror watch list.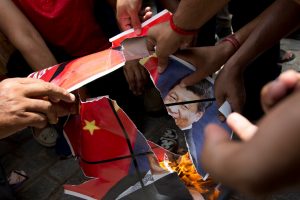 Earlier, in May this year, China organized President Xi Jinping's signature event, the Belt and Road Forum in Beijing, which aims to revive the historical Silk Road and the Maritime Silk Road. The fact that India did not participate in the same must have irked the powers-that-be in China and Beijing must have been itching to get back at New Delhi ever since.
China has also been embroiled in territorial spats with countries like the Philippines, Japan, and Vietnam. It has been emboldened by the fact that the Philippines under President Rodrigo Duterte has done a complete turnaround in its foreign policy and has chosen to turn its back on its traditional ally, the United States, and instead has been courting countries like China and Russia.
President Duterte's short-sightedness on the foreign policy front has been exposed by the recent siege of Marawi City in southern Philippines by Islamist militants, forcing Manila to once again seek help from the US in terms of military advisors and assistance.
With Japan, too, Beijing has been making repeated encroachments into Japanese territorial waters near the Senkaku islands, and has been challenging Japanese hold over these islands. With Vietnam, too, China has been at its belligerent best, especially in the South China Sea region.
China also seems to have been emboldened by the fact that the Trump administration has refused to take on Beijing as it requires China's help to tackle an ever-belligerent North Korea.
Time to Call Beijing's Bluff
It seems that India and other countries, which have been affected by China's aggressive moves, need to develop a concerted strategy to counter such moves. While these countries may not necessarily physically cooperate with each other, they could all learn from their experience of dealing with the Dragon.
In India's case, it has all the more reasons to worry as China has developed an "all-weather friendship" with Pakistan and the China-Pakistan Economic Corridor (CPEC, which is a part of the Belt and Road initiative) passes through Pakistan-occupied Kashmir (PoK). China has also been trying to drive a wedge between India and its neighbors, like Bhutan and countries like Sri Lanka. While in the case of Sri Lanka, China has been somewhat successful, Bhutan is a different ball game altogether as Thimphu does not even have formal relations with Beijing.
China has adopted a strong posture on the Doklam issue, with its foreign ministry spokesperson asserting in a statement that "we have stressed many times that it is an indisputable fact that Doklam has always been part of China's territory and under its effective jurisdiction."
Going forward, New Delhi must send a strong signal to Beijing that it is not going to pull back its troops. In case New Delhi were to blink first this time, it would embolden Beijing to repeat such incidents in other sectors of the India-China border. Any leeway to Chinese forces this time round would put at risk India's narrow Siliguri or Chicken's Neck Corridor, which connects its Northeastern region and the rest of the country. China's Chumbi Valley already juts out like a dagger, very close to the Siliguri corridor.
By taking up road construction activities in the Doklam plateau region, Beijing is also trying to assert its authority in the Tibet region, seen by many as its soft underbelly. Earlier in April 2017, Beijing had vehemently opposed the visit of the Dalai Lama to Tawang in India's border state of Arunachal Pradesh.
If India aspires to be a major player on the world scene, it must be prepared to draw some red lines when its national security is at stake. This time, New Delhi should call Beijing's bluff, while leaving the door open for diplomacy.
Dr. Rupakjyoti Borah is with the Institute of South Asian Studies, National University of Singapore. He was earlier an assistant professor of international relations at PDPU, India, and a visiting fellow at the University of Cambridge and the Japan Institute of International Affairs, Tokyo. The views expressed are personal. Twitter @rupakj.