How Tiny 'Instant Houses' Could Help Solve Big Global Challenges
LIFULL ArchiTech's Instant Houses are efficient, sturdy, and comfortable, making them ideal for a variety of purposes from glamping to temporary housing.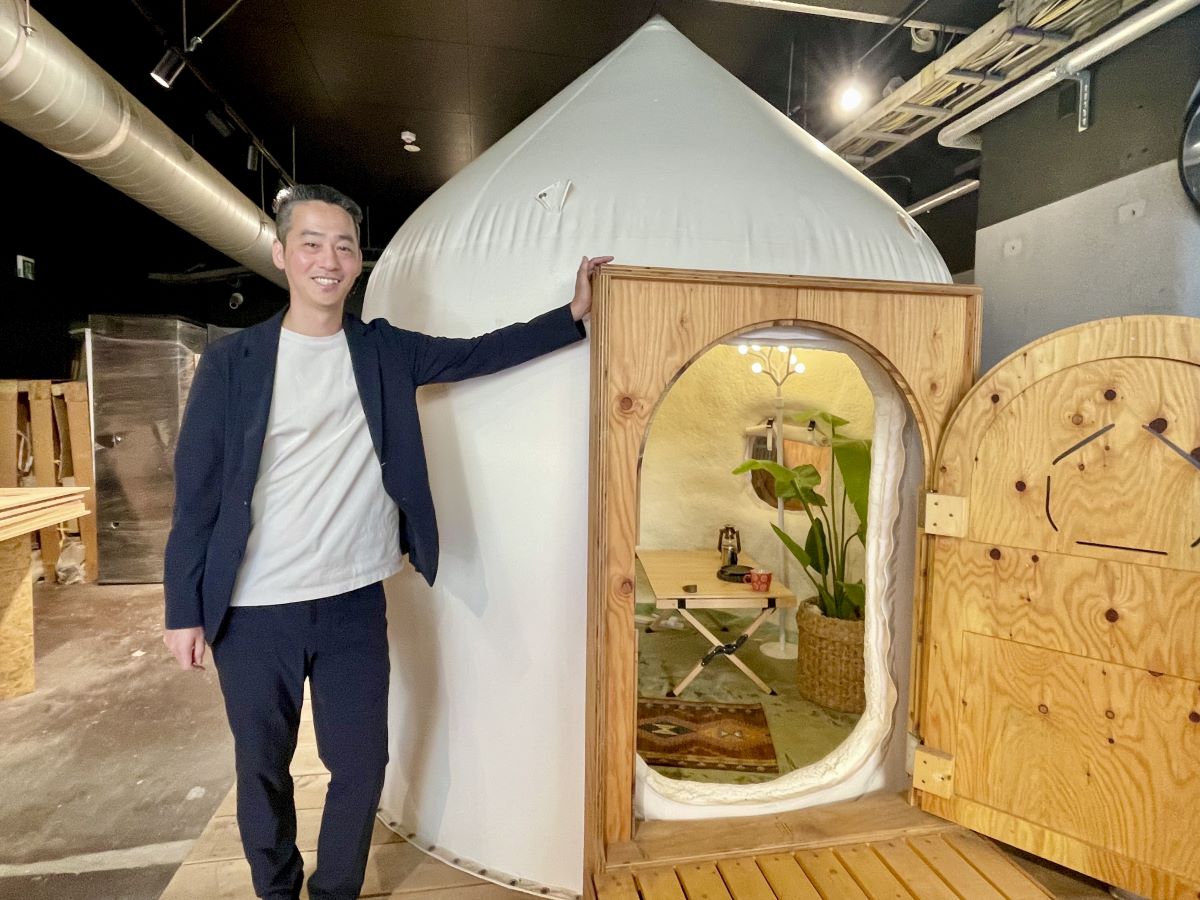 At first sight, the "Instant House" resembles an igloo made of lightweight tent fabric. However, upon touching it, one quickly realizes that the structure is made of robust, solid materials. Instant Houses are the brainchild of LIFULL ArchiTech, based in Chiyoda Ward, Tokyo. They are gaining popularity for their hassle-free setup and comfortable design, finding applications in glamping and various other scenarios.
The Instant House is entirely different from typical buildings, which usually require foundations, pillars, and roofs. Instead, the Instant House is supported by an outer wall made of polyester tent sheets and a rough inner wall of polyurethane. It even has a door and windows, giving it the appearance of a "tiny house" straight out of a fantasy world.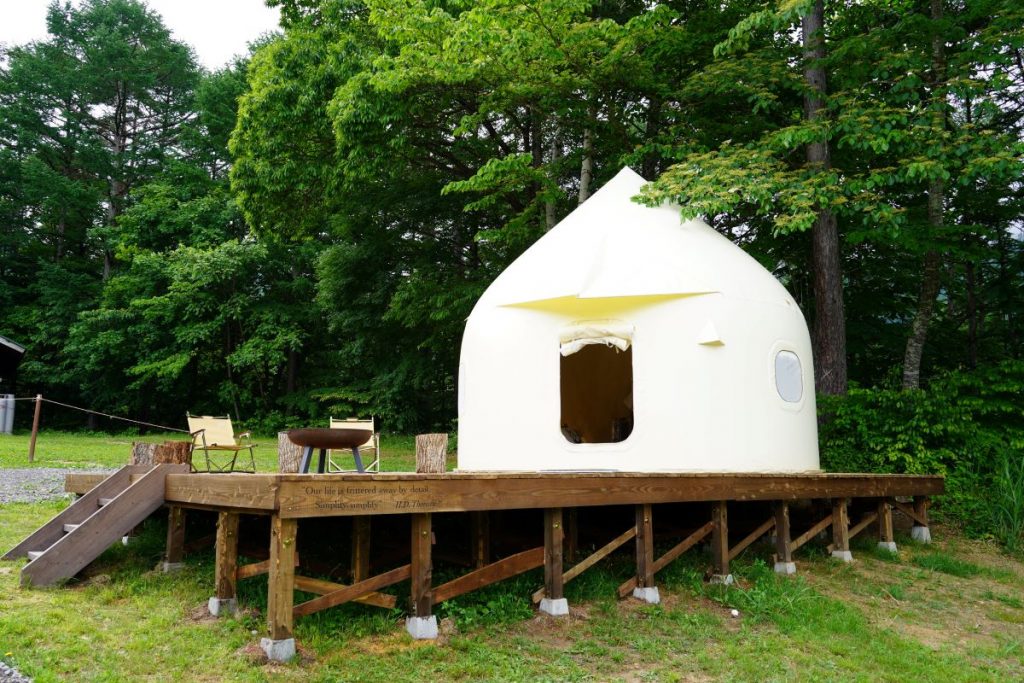 Quality and Efficiency
One of its key features is the short setup time. Depending on its size, an Instant House can be assembled in three to six hours. After inflating the outer wall, multiple layers of urethane are sprayed from the inside and left to solidify to form its shape. The coagulated urethane, approximately 10 cm thick, provides optimal insulation and structural integrity.
Remarkably, the Instant House eliminates the need for a traditional foundation, as it is secured to the ground or a base using screws. Additionally, the roof has a 45-degree slope to prevent snow accumulation. It is also capable of withstanding typhoons due to its wind-repelling design.
Temporary Housing and Disaster Relief
The development of the Instant House began through a collaborative research effort between industry and academia. Keisuke Kitagawa, a co-representative of LIFULL ArchiTech and a professor at the Graduate School of Nagoya Institute of Technology, played a key role. When Kitagawa visited the disaster-stricken areas following the Great East Japan Earthquake in 2011, he heard the survivors' frustrations regarding the slow progress of the temporary housing construction. Therefore, the development of the Instant House started with the goal of building houses that were "quick to build and exhibited high performance."
A Comfortable Bedroom
The Instant House comes in three basic sizes. "S"-sized houses are suitable for couples or small families and offer a floor area of 5 square meters (54 sq ft) and a height of 3 meters (10 ft), providing a spacious feel for walking around. The "L" size, offering a 20-square-meter space, accommodates four beds and even a sofa.
Yatsutaka Koda, the other co-representative of LIFULL ArchiTech, describes the Instant House as "a bedroom where you can sleep comfortably." He adds, "During the summer, you can comfortably live in [an Instant House] with just a fan. In colder times of the year, short sleeves would be sufficient with the heater on, even if you were in Hokkaido."
Instant Houses ensure a comfortable living environment by maintaining a constant temperature and humidity. Notably, the walls also block out outside noises like rain. Since they don't experience condensation, they are also resistant to mold.
Currently, Instant Houses are only available for corporate clients and are widely used in glamping.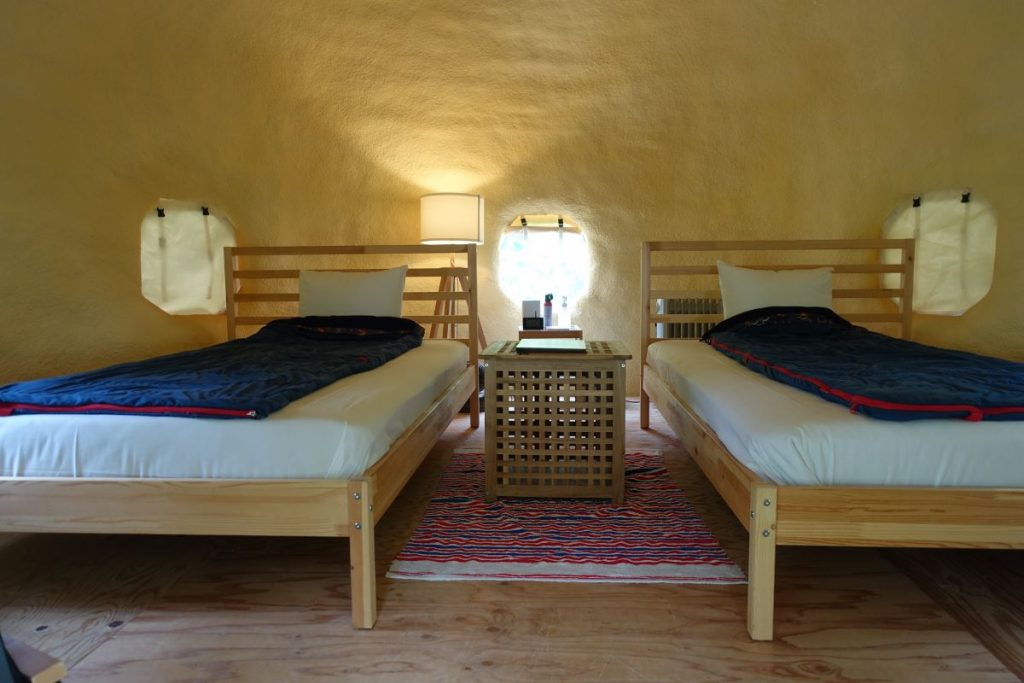 Impressive Versatility
The Instant House is not legally considered a building, which means it can be set up in various locations, such as beaches or mountains. Koda says, "We are constantly optimizing and improving our products in response to requests."
LIFULL hopes to leverage its unique features to address diverse needs. For example, Instant Houses can be used as emergency supply warehouses, small gyms, dance studios, and even golf simulator rooms. LIFULL is also considering setting up Instant Houses in facilities in Japan and abroad as "calming rooms" for people who experience panic attacks, such as those with developmental disorders.
Tackling Global Issues
In the wake of the Turkey-Syria earthquake in February 2023, LIFULL installed three Instant Houses in Turkey. The residents reportedly praised the Instant Houses for their "cute design" in addition to the comfort they provided. Perhaps the gentle, round design of Instant Houses offered a sense of peace where the earthquake had drastically changed the landscape of everyday life.
Furthermore, Koda believes that "true recovery support should be about creating jobs." Therefore, LIFULL is exploring ways the Instant Houses can be used to create jobs in disaster-stricken areas. As part of this effort, the company is instructing local residents on the installation of Instant Houses and how to source the necessary materials.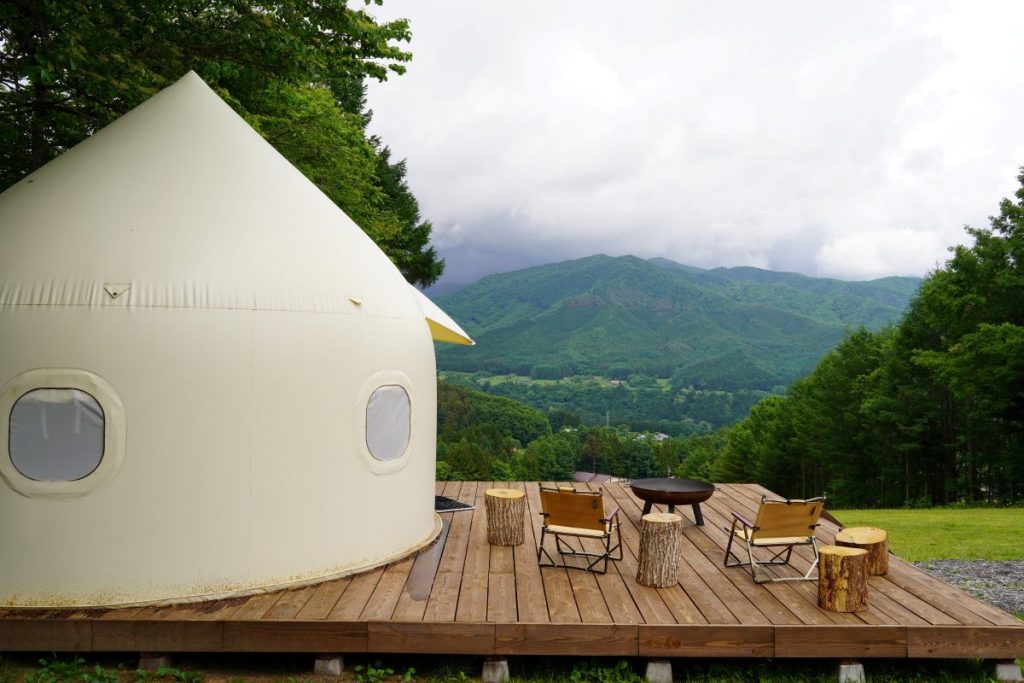 Additionally, LIFULL is tackling energy issues by participating in off-grid experiments that aim to achieve energy self-sufficiency. It aims to create an environment where food can be efficiently grown anywhere. This could be useful in alleviating food shortages. The company believes its expertise in improving insulation with urethane could be instrumental.
Koda emphasizes that LIFULL's goal is to create a "product that solves global challenges." From providing local accommodation to addressing future societal issues, the versatility of the Instant House may play an increasingly crucial role in the future.
RELATED:
(Read the article in Japanese.)

Author: Miho Suzuki