[ICE TIME] Japan Championships Filled with Intriguing Storylines as Skaters Vie for Olympic Berths
The top-tier skaters are well known, but exciting quests are right behind as young athletes aim to earn their own spots on the national team.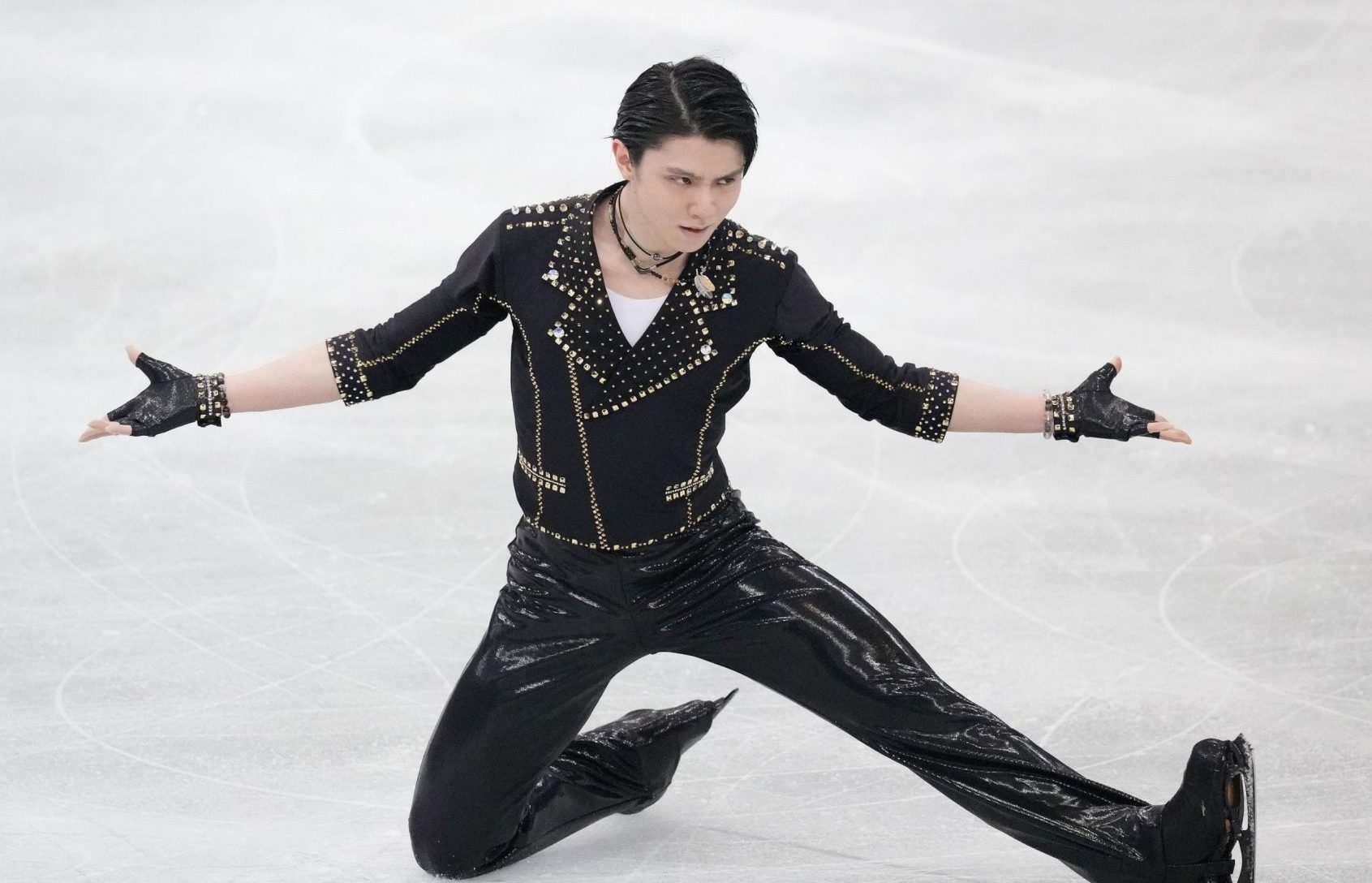 ~~
~
There will be plots and subplots aplenty as the Japan Figure Skating Championships get underway on Thursday, December 23 at Saitama Super Arena. Yuzuru Hanyu's fitness and Rika Kihira's withdrawal due to injury top the list at this point.
Let's start with the king.
Two-time Olympic champion Hanyu has not competed this season due to a right ankle injury sustained in training. It is the same ailment that impacted his preparations for the Pyeongchang Games four years ago after his fall at the NHK Trophy.
The situation is a bit different this time, however. In 2017, Hanyu had finished second in both the Autumn Classic International and the Cup of Russia before he was hurt. He had trained in Toronto with coaches Brian Orser and Tracy Wilson before the injury on an attempted quadruple lutz during practice in Osaka.
This season Hanyu has been practicing on his own in his hometown of Sendai, so only he and his immediate circle know what kind of condition he is in. That said, Ice Time believes he would not take the ice at the Japan Championships if he was not confident that he could perform at a level he would be satisfied with.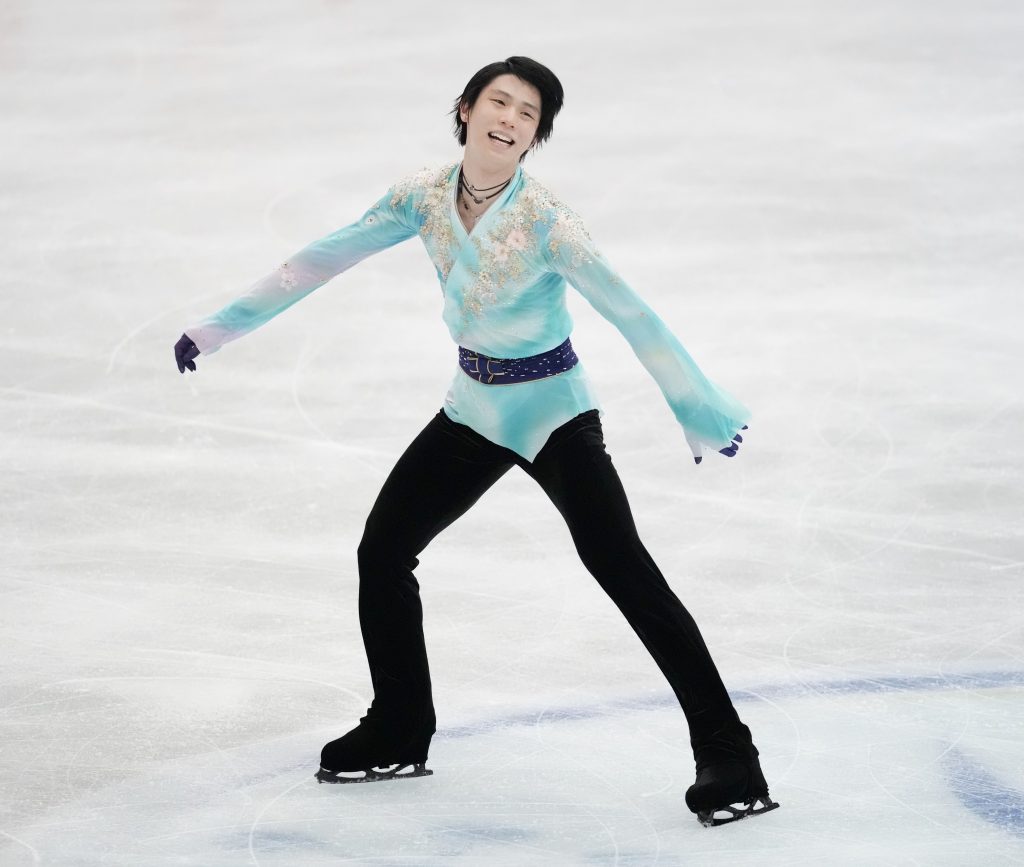 The superstar, who turned 27 earlier this month, chose to skip Wednesday's official practice, which was no surprise with the men not competing until Friday night.
Presuming that Hanyu finishes the event healthy, the selections for the men's national squad for February should be straightforward. Yuzu, Shoma Uno and Yuma Kagiyama.
The only way Hanyu doesn't make the team for Beijing is if he declares himself unable to skate. In that case, Shun Sato and Kazuki Tomono could have a shot at the third spot behind Uno and Kagiyama. Let's hope it doesn't come to that.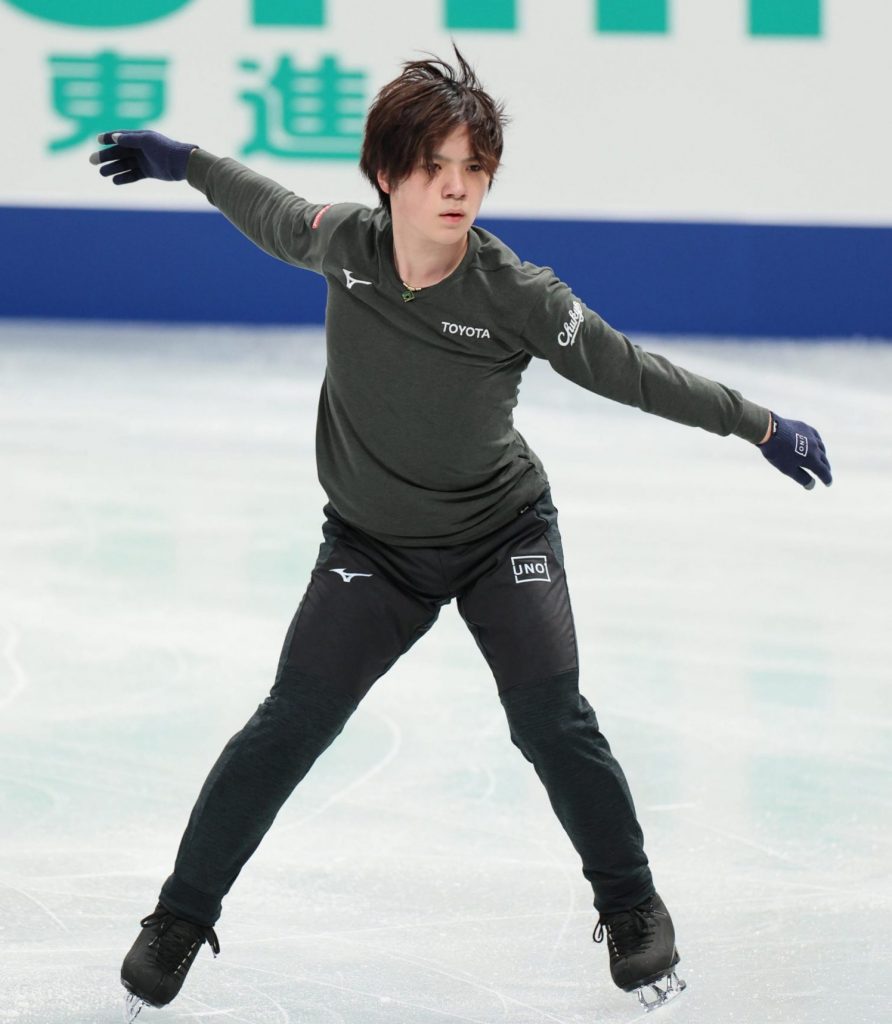 Uno, the silver medalist behind Hanyu in Pyeongchang, revealed after practice on Wednesday that he twisted his right ankle on a flip during training last Saturday.
"I didn't have much pain today," Uno stated. "Even if you can't adjust it in time, dealing with injury is one of my strengths."
Uno took second place at Skate America this season, before winning the NHK Trophy. He qualified for the Grand Prix Final that ended up being canceled.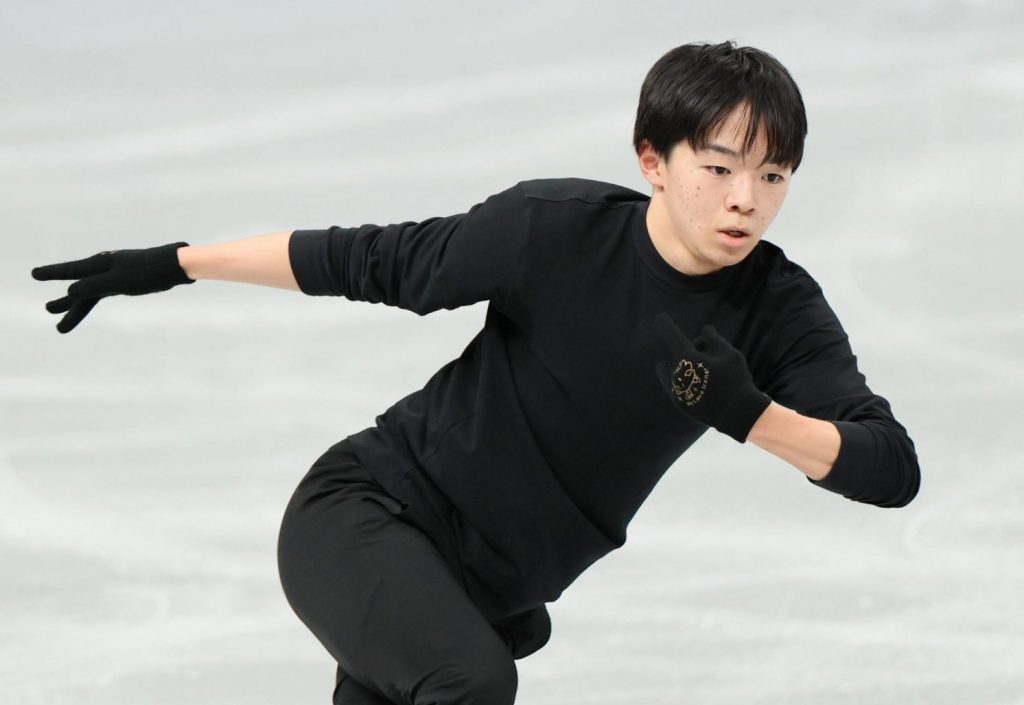 Kagiyama was the world silver medalist last season behind American Nathan Chen. Winner of both the Italian GP and the Internationaux de France to also make the GP Final, Kagiyama expressed confidence in his skating.
"I have been in good shape lately, and I'm looking forward to a good opportunity to check my current level," the 18-year-old commented. "I have avoided the quad loop, so I have been practicing with an emphasis on stability, which is my weapon, just like last year."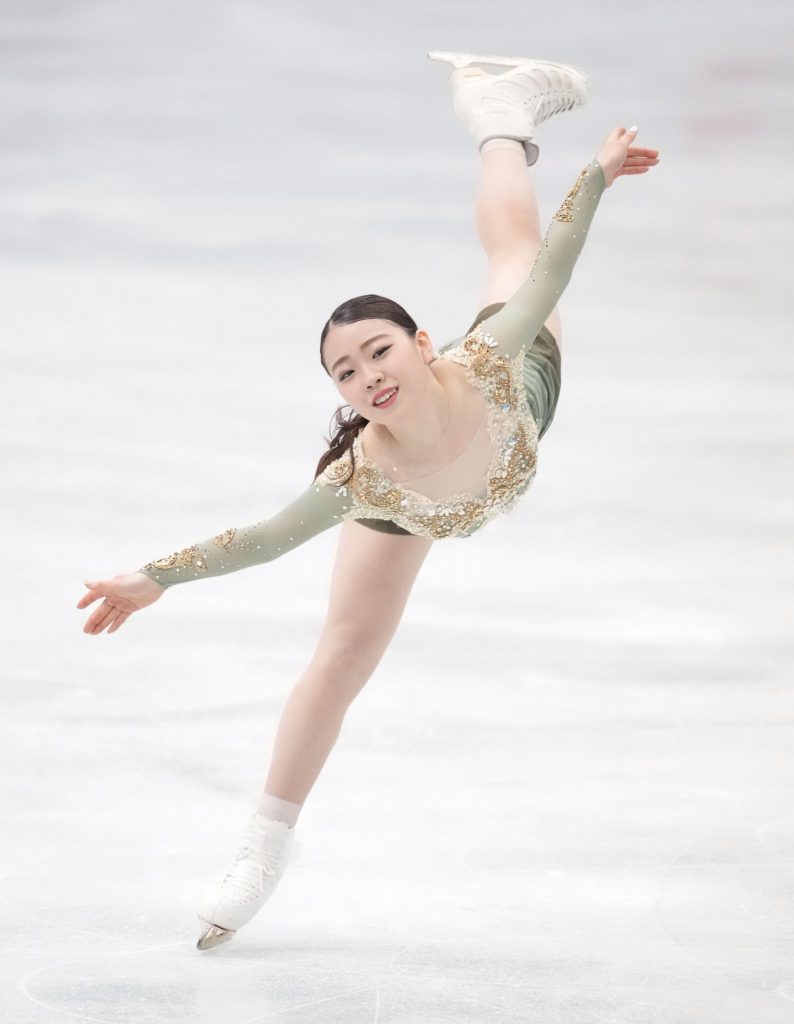 Kihira's Absence Creates a Wide-Open Title Chase
The situation for the women's team has changed dramatically this week with the news that two-time Japan champion Kihira is also out with a right ankle injury. Like Hanyu, Kihira has not competed at all this season.
Before this recent development, it appeared that Kihira and Kaori Sakamoto would take the top two spots on the women's national squad, with there being a real battle for third place between several skaters.
But with Kihira sidelined, the scenario is now wide open.
Four-time national champion Satoko Miyahara, 2018 world silver medalist Wakaba Higuchi, Mai Mihara, and former Japan junior champions Rino Matsuike and Mana Kawabe comprise the five women who will be vying for the two spots behind Sakamoto as Ice Time sees it.

Sakamoto is clearly Japan's strongest female skater at this point. She won the NHK Trophy after taking fourth place at Skate America, and was Japan's only women's qualifier for the GP Final.
Sixth in Pyeongchang, Sakamoto was only 17 at the time. Now more experienced, she is a certainty to be on the team.
"I have a stronger desire to go than anyone else," Sakamoto remarked about the upcoming Olympics. "I will try to push through the tension here."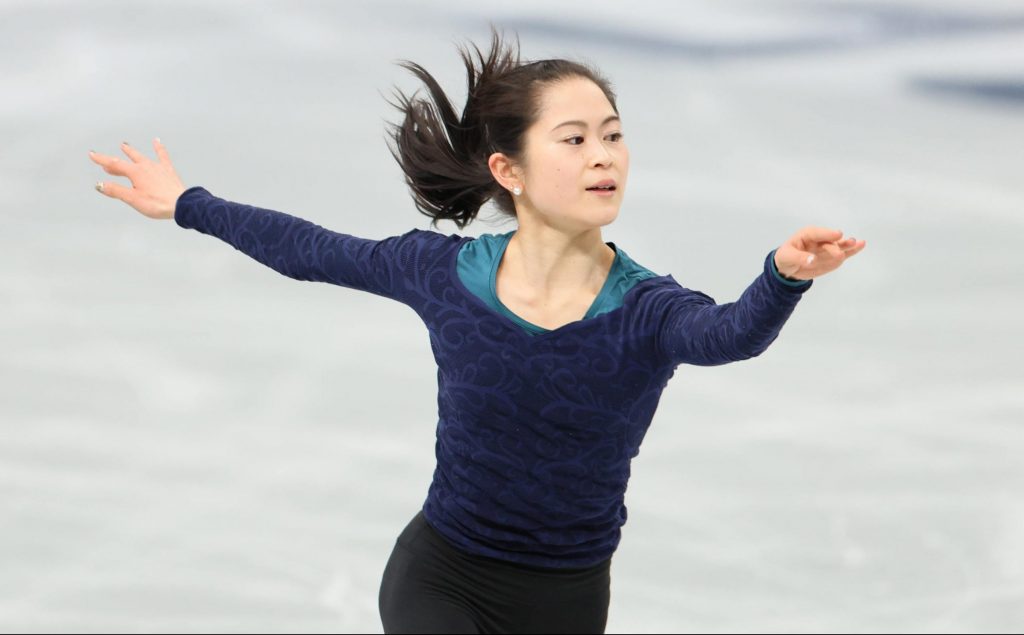 Clear Contest for Second Spot
Based on her performances this season, the 23-year-old Miyahara is a longshot at best. She finished seventh at Skate America and fifth at the Italian Grand Prix. Her disastrous 19th-place showing at last season's world championships really counts against her.
The elegant Kyoto native was fourth in Pyeongchang, but her skating has regressed in the past four years as her younger rivals have improved. Constant under-rotations on her jumps are a real issue.
"I'm confident that I have practiced as much as I can, but I also have a complicated feeling that I wanted to do that until the end," Miyahara said. "I want to go to the Olympics, but my goal is to enjoy the competition and skate as best as I can."
Higuchi, who will turn 21 on January 2, helped her cause by coming in third at the Internationaux de France last month in Grenoble, after winning the Challenger Series Cup of Austria in Graz the week before that. Her inconsistency over the years has been a problem, but if she can hold it together this weekend by landing her triple axel, she should be on the plane for Beijing.
"I'm nervous and looking forward to it," Higuchi commented. "I want to do it my own way without thinking too much. It is too risky to try the triple axel in the short program, so I will avoid it."
Ice Time thinks it is likely that the real fight will be for the third spot. With Sakamoto and Higuchi taking the first two, it would be left to Mihara, Matsuike and Kawabe to slug it out for the final place.
Mihara, who missed the 2019-20 season due to health reasons, is well positioned to make the team via her two fourth-place finishes at Skate Canada and the Italian GP and will be the sentimental choice. Her best international showing came at the 2017 worlds when she was fifth and her veteran experience could make the difference for her.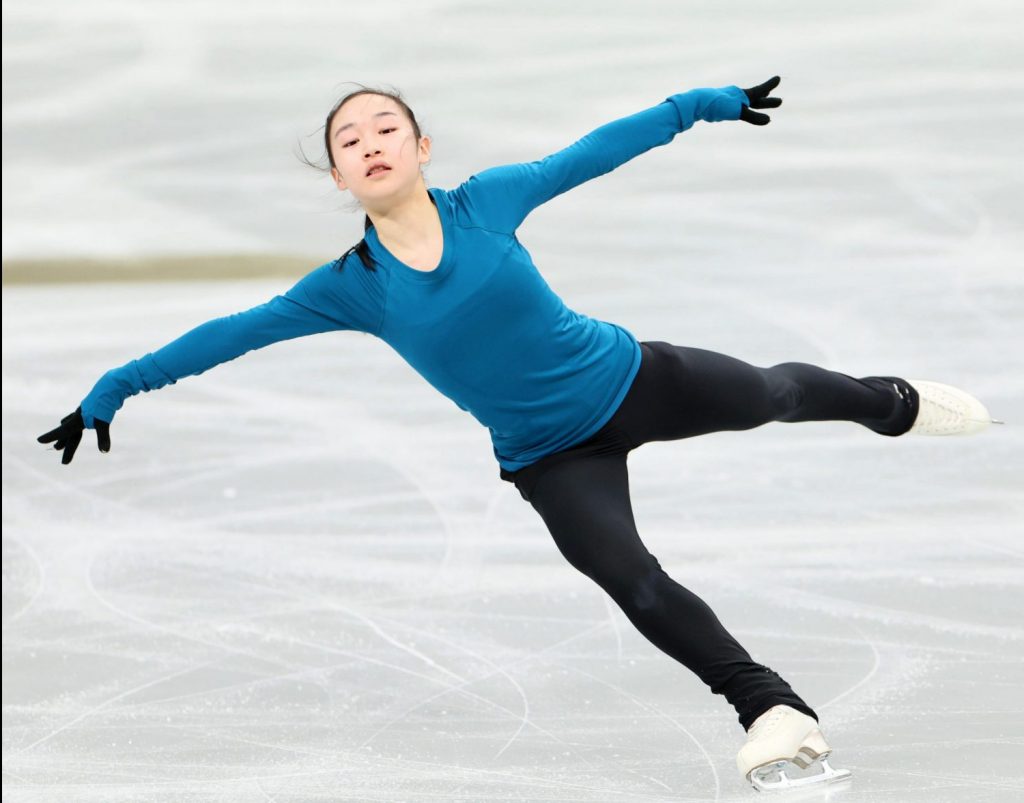 Three-way Battle for Last Spot
"No mistakes here are a must," Mihara stated. "I want all level fours with spins and steps. I want to do my best and skate with a smile."
Matsuike and Kawabe, the two 17-year-old Nagoya natives, are the wild cards in the picture. According to the Japan Skating Federation rules, the winners of all the disciplines are automatically on the Olympic team. If one of the two were to win, then she would get the ticket to China.
Matsuike, last season's junior champion, has struggled mightily this season while battling an ankle injury. After coming in third at the 2020 NHK Trophy and fourth at the Japan Championships, she appeared poised to have a real shot at making the Olympic team.
But this season she was sixth at the NHK Trophy and then eighth at the Cup of Russia in Sochi, so her odds at getting a berth appear slim. One has to wonder, however, what will happen if she finishes second and Mihara doesn't make the podium. The JSF will have a tough call to make in that case.
"I'm thinking of raising the composition from the Russian event and returning the combination jump to the second half of both the short program and free skate," Matsuike noted. "I have been practicing with no mistakes so as not to fail."
Kawabe, the 2019 junior champion, started the season with a disappointing ninth-place showing at Skate Canada, but bounced back to take second behind Sakamoto at the 2021 NHK Trophy. With her triple axel, she could win and be on the Olympic team. If Kawabe is second behind Sakamoto, again the JSF will be confronted with a difficult decision.
"I have to challenge the triple axel one at a time in the short program and free skate," stated Kawabe. "I have practiced the movement of the upper body a lot on my step sequence so that I can get a higher level. I just want to think about doing my best performance."
Pairs Team Set
The JSF made the early selection of Riku Miura and Ryuichi Kihara as the pairs team for Beijing. This was due to their training base being in Canada and the uncertainty over travel issues with regard to recent developments with COVID-19.
Miura and Kihara have enjoyed a fine season, winning the Autumn Classic, before taking second at Skate America and third at the NHK Trophy. Their emergence will give Japan a real chance at a medal in the team event in Beijing.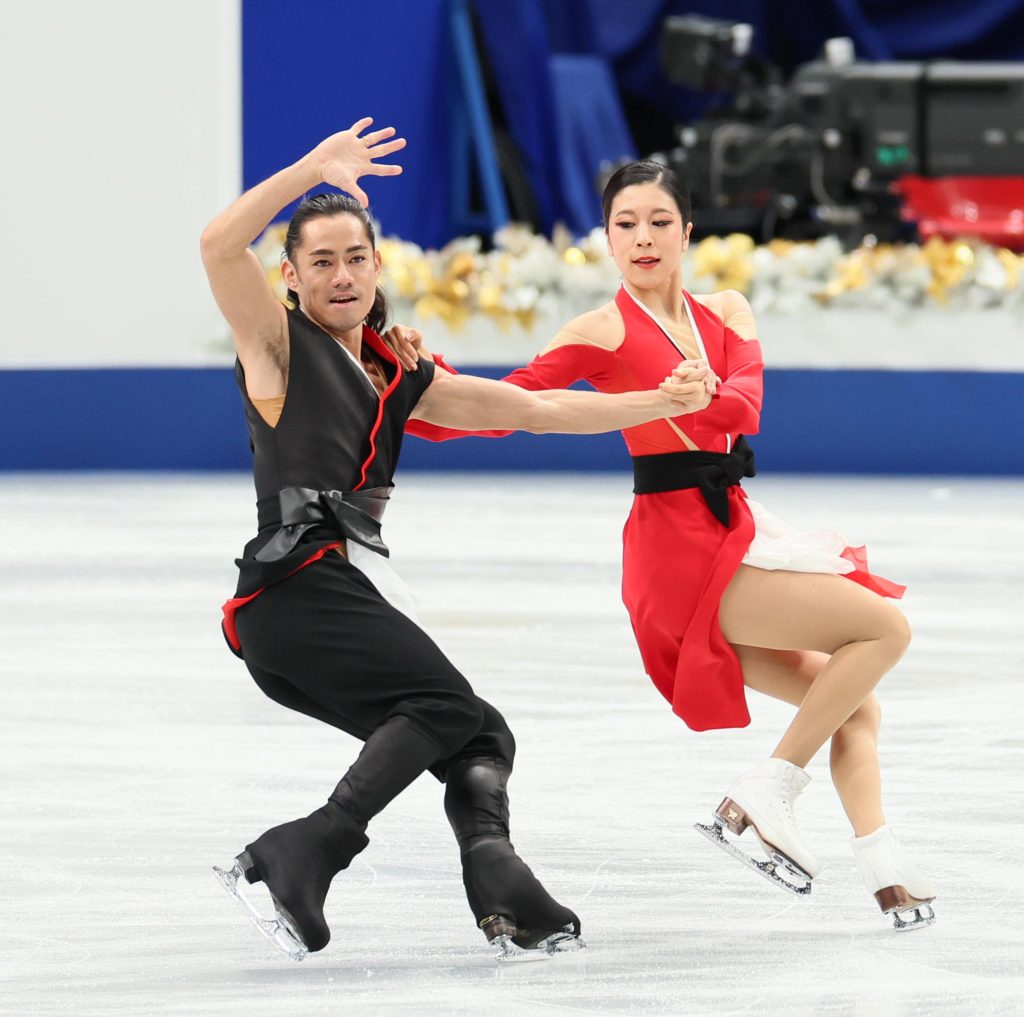 Vying for the Ice Dance Berth for Beijing
Two teams will vie for the one ice dance spot for Beijing. Misato Komatsubara and Tim Koleto are the three-time Japan champions. They finished sixth at Skate America and seventh at the NHK Trophy this season.
Kana Muramoto and Daisuke Takahashi are the challengers who are coming on strong. The duo took sixth place ahead of Komatsubara and Koleto at the NHK Trophy, then came in second at the Challenger Series Warsaw Cup.
A victory at the Japan Championships gives Muramoto and Takahashi the Olympic spot, and the latter a chance at making history. No singles Olympic medalist (Takahashi earned the bronze at the 2010 Vancouver Games) has ever competed in another skating discipline at the Games. Takahashi's credibility with the judges would definitely enhance Japan's chances for a team medal in Beijing.
Komatsubara and Koleto are in a tough spot as Ice Time views it. The legendary Takahashi, now 35, is still a significant figure in the sport. His huge following and influence resonate to this day and his skating skills remain sublime.
This weekend should be thick with drama and excellent skating for fans. It's the most important domestic event of the four-year Olympic cycle, and should make for a great show.
The competition will begin with the rhythm dance and women's short program on Thursday.
Ice Time's predictions for the Japan Olympic team:
Men
Yuzuru Hanyu
Shoma Uno
Yuma Kagiyama
Women
Kaori Sakamoto
Wakaba Higuchi
Mai Mihara
Pairs
Riku Miura/Ryuichi Kihara (already announced by the JSF)
Ice Dance
Kana Muramoto/Daisuke Takahashi


Author: Jack Gallagher
The author is a veteran sports journalist and one of the world's foremost figure skating experts. Find articles and podcasts by Jack on his author page, here, and find him on Twitter @sportsjapan.