[ICE TIME] Japan's Top Juniors Tuning Up for Return to JGP Circuit
The nation's skaters will be participating in the Junior Grand Prix this season after missing it the past two years.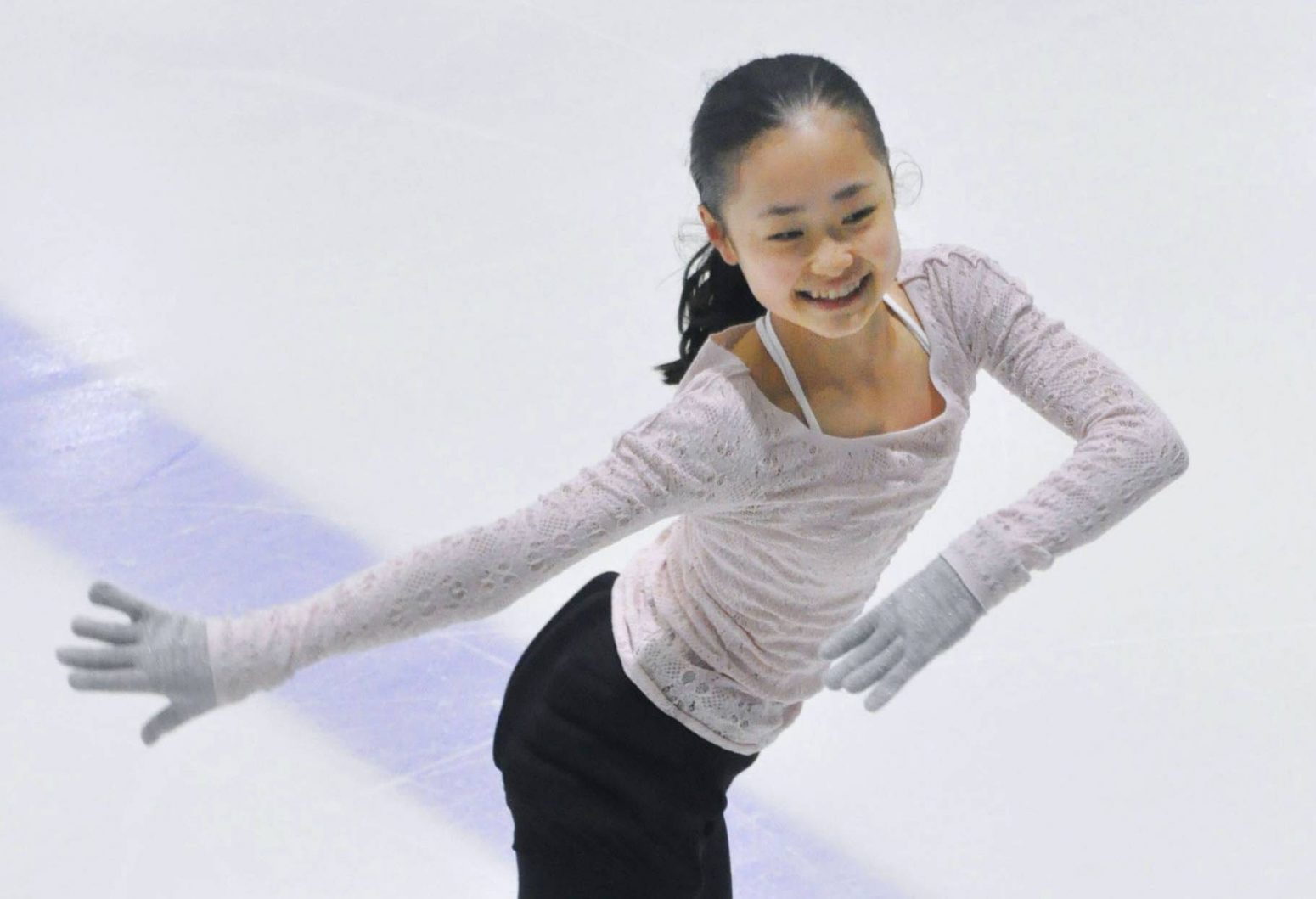 A select group of Japan's junior skaters gathered at Kansai Airport Ice Arena on the final weekend of July for the Japan Skating Federation's annual camp. This year's guest instructor was American Zachary Donohue, a bronze medalist in ice dance at the Beijing Olympics.
There were a total of 21 singles skaters on hand in Izumisano, Osaka Prefecture that weekend, including Japan junior champion Mao Shimada, bronze medalist Mone Chiba, and two-time national junior medalist Hana Yoshida.
Japan will be participating in the Junior Grand Prix in the 2022 season after missing it the past two years. The JGP was canceled over COVID-19 concerns in 2020 and uncertainty about the direction of the pandemic in the autumn caused the JSF to choose to bypass the 2021 competition.
With Russia banned from participating in the JGP this season, Japan should enjoy a fairly successful campaign.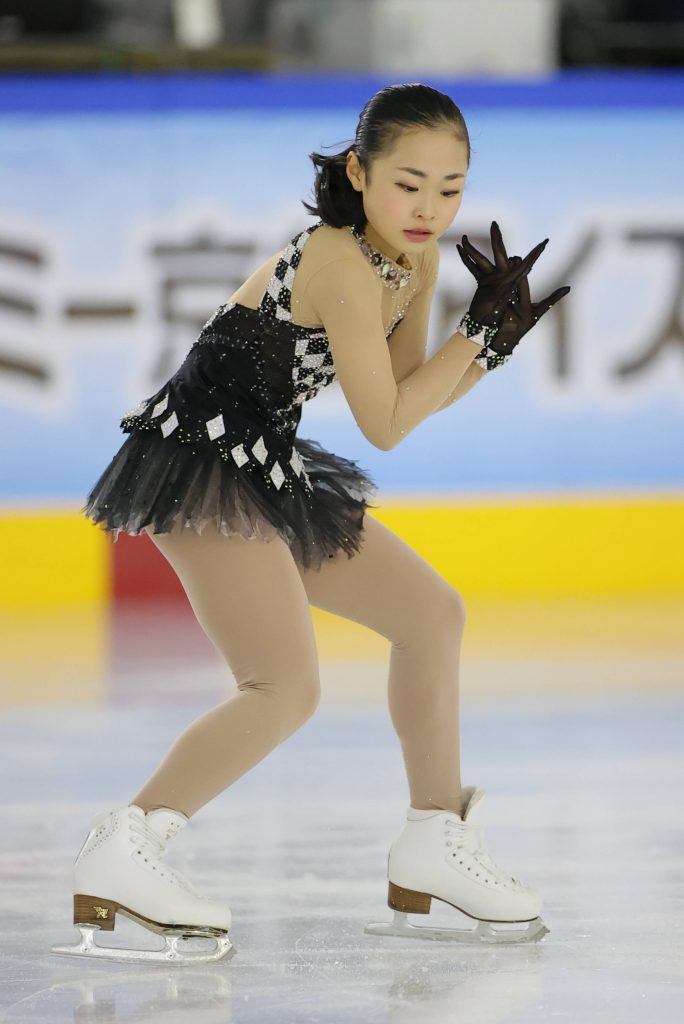 All eyes will be on Shimada, the 13-year-old sensation from Tokyo, who will be making her JGP debut. She has been assigned to the second GP in Ostrava, Czech Republic (August 31-September 3) and the fifth event in Gdansk, Poland (September 28-October 1). The latter was relocated from Grenoble, France, the ISU announced on July 29 for undisclosed reasons.
Shimada spoke to the media about her jumps at the camp on Saturday, July 30.
"The quad toe loop and triple axel, it's very difficult to do two types, and I can't do both of them every day," Shimada was quoted as saying. "It's the most difficult now to be able to jump them every day. I can jump, but I feel like I'm not addicted to quads yet."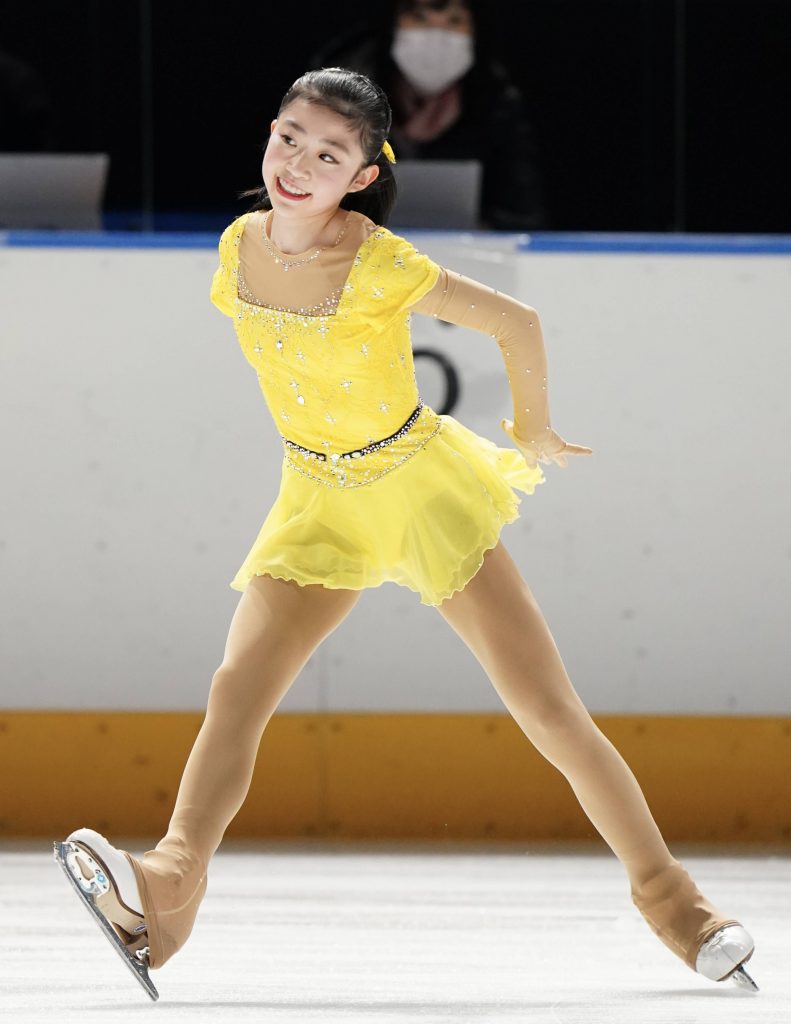 Chiba, Yoshida Set Ambitious Goals
Chiba, a 17-year-old from Sendai, is looking to include a quad in her free skate this season. She will compete in the fourth JGP in Yerevan, Armenia (September 21-24).
"I'm currently working on a quad toe loop," Chiba commented. "I'm hoping that I will do my best to incorporate it in my free skate. I want to do my best so that I can go to the world juniors."
Yoshida, who will turn 17 on August 21, will take part in the JGP opener in Courchevel, France (August 24-27) and in Yerevan.
Yoshida, who sports a triple axel in her jump arsenal, is one of the skaters who have been most impacted by missing two JGP seasons.
"I am aiming for (focusing on) the first JGP. I will be able to start two," Yoshida noted. "I want to do my best to do what I can and cherish each one. I would like to participate in the Japan Championships and do my best to achieve better results than last year."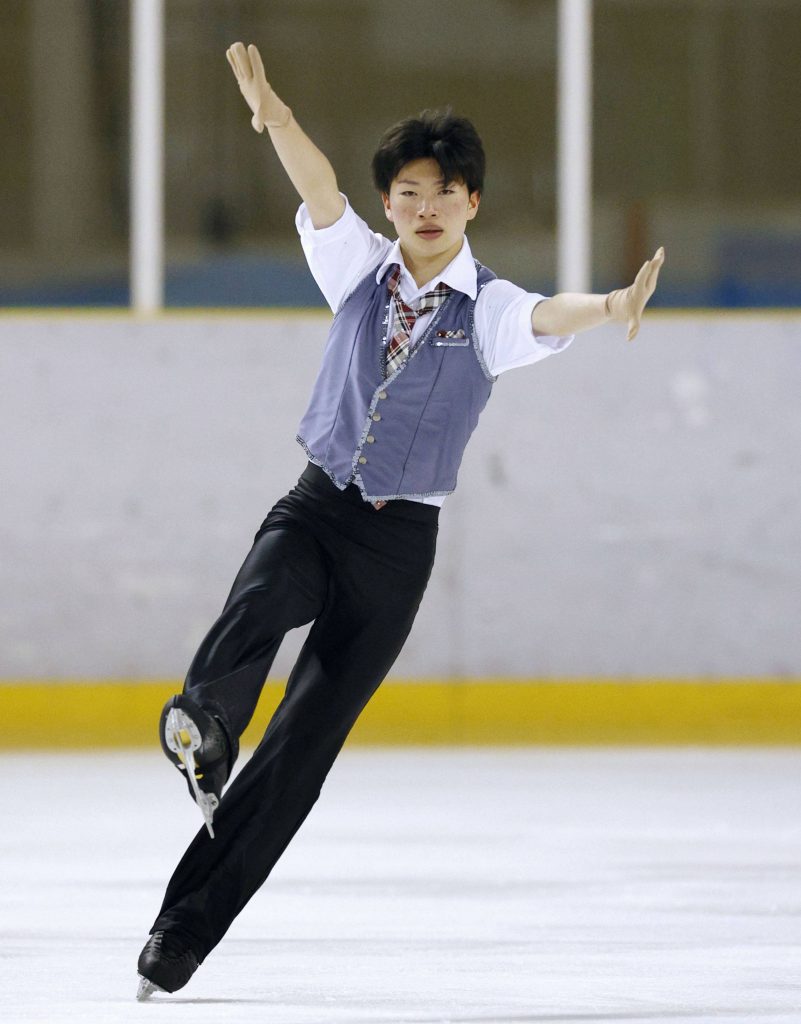 Yoshioka Targeting JPG Final Appearance
The top skaters on the men's side will include Japan junior bronze medalist Nozomu Yoshioka, Takeru Kataise and Shunsuke Nakamura.
Yoshioka, an 18-year-old from Osaka, has set the JGP Final as his target this season. He will skate in Ostrava and the first JGP in Gdansk.
"I want to be able to make the podium at both JGPs," Yoshioka remarked. "I want to challenge myself so I can go to the final. I love watching [videos of] Denis Ten. I never get tired of watching them on YouTube. I want to be a skater whose performances are seen over and over again.
Like Shimada, Kataise, an 18-year-old from Shimane Prefecture, attended both the junior and senior camps this summer. He has been tapped to compete in Yerevan and at the last JGP in Egna, Italy.
"When I went to the senior camp, I was the youngest," Kataise said. "When I came here, I was the oldest for both men and women, so it feels strange. There aren't many differences, but some people didn't come during the senior camp. I think because I participated in two training camps, I got various advice."


Nakamura Seeks Success in 2022-23
Nakamura, who turns 17 on August 6, wants to make himself known on the global stage. He will take the ice in Courchevel and Yerevan this season.
"I want to be a skater who can compete in the world championships and the Olympics, and a skater who can compete in the world," Nakamura stated. "I have always wanted to compete in the JGP, so I hope I can perform as I envision. I'm thinking, I'll definitely do it."
There were some comments of note from other skaters at the camp, including those of Ami Nakai, a 14-year-old from Niigata, who is working diligently on expanding the variety of her jumps.
"The probability of the triple axel is much higher than before," Nakai noted. "Now I am practicing the quad toe loop and quad lutz. I can go abroad, so I value the chance and my goal is to go to the JGP Final."


Tanaka Admires Skating Elders
Azusa Tanaka, a 16-year-old from Kyoto, discussed which senior skaters she looks up to.
"I admire Satoko Miyahara, Kana Muramoto and Yuna Shiraiwa," Tanaka commented. "Miyahara is fascinating. Muramoto shows the edge in ice dance. Yuna Shiraiwa is good in presentation. I am studying jumps vigorously."
Yo Takagi, a 14-year-old from Chiba, said she valued the time learning from Donohue.
"Professor Donohue taught me skating in detail," Takagi stated. "I'm not good at expressing strength, so I think I got a little better in the expression lesson. The goal is [to skate like] Rinka Watanabe, Wakaba Higuchi and Kaori Sakamoto. Expression is added to dynamic skating. I want to practice by following that."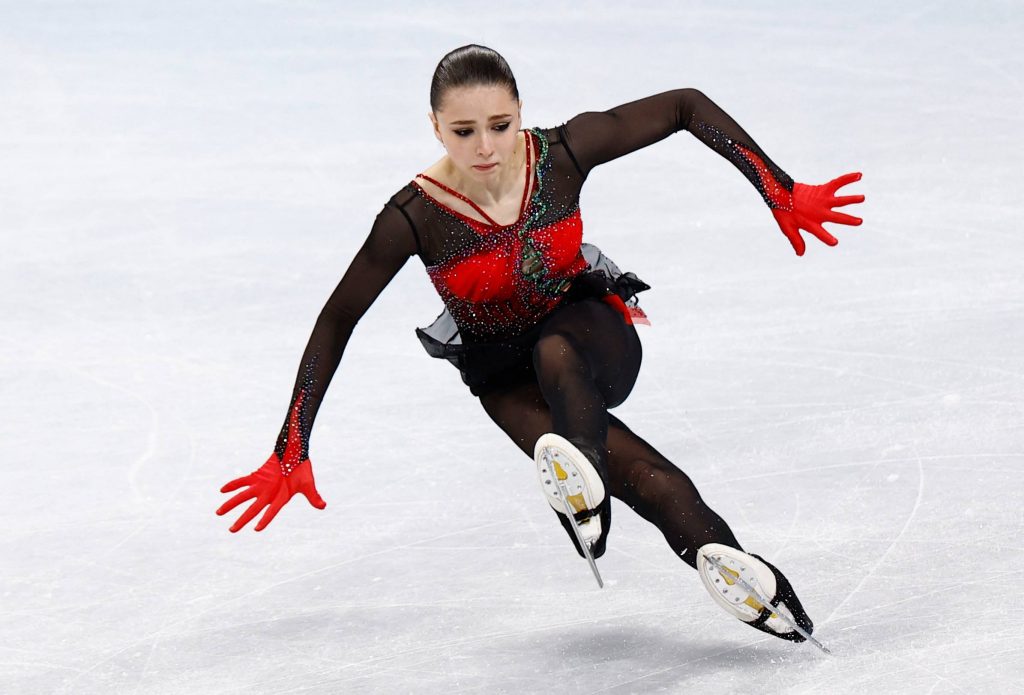 Deadline Looms for Russia in Valieva Case
The Russian Anti-Doping Agency (RUSADA) is facing an August 8 deadline to submit its report on the Kamila Valieva case to the World Anti-Doping Agency (WADA). It was revealed after the short program at the Beijing Olympics in February that Valieva had tested positive for the banned substance trimetazidine at the Russian Championships in December 2021.
Valieva, who was 15 at the time, had helped lead Russia to the gold medal in the team event in China, but her positive test threw that into question. As a result, the IOC refused to have the medal ceremony until the matter was settled. Japan took the provisional team bronze behind Russia and the United States in Beijing.


Tutberidze Lashes Out Over Ongoing Russian Ban
In an Instagram post on July 31, Valieva's coach Eteri Tutberidze lashed out at those responsible for the suspension of Russian skaters from competitions following the country's invasion of Ukraine.
"World Championships, Grand Prix assignments, ratings updates, etc. This is all very, very frustrating," Tutberidze wrote. "I understand a lot, but I do not accept the suspension of our athletes, children from international competitions. Of course, it's easier to share medals and enjoy the little things this way, but where are the basic principles — fair play? Or how was it explained to us that this is the concern about our athletes?
"I think the ratings should not be updated and titles should not be given in our absence — this is absurd," continued Tutberidze, who also coaches Olympic gold medalist Anna Shcherbakova. "I know that it is [a] sport that erased boundaries and united all the athletes of the world.
"I think this is a terrible mistake of a group of people who have found themselves in decision-making power."
Tutberidze concluded the diatribe with, "Help us, Lord, to get out of this situation."

Tuktamysheva Aiming for Multiple Quads This Season
Coach Tatiana Mishina spoke to Russia's Match TV recently and revealed that two-time world medalist Elizaveta Tuktamysheva is hoping to include two quads in her free skate this season. (Russians are currently planning for domestic competitions.)
In comments from the interview that were translated and posted on fs-gossips.com, Mishina said: "We'll see if the salchow is ready. If she masters it, then, of course, there will be a desire to make two jumps. And Liza really wants to achieve such a result."

Author: Jack Gallagher
The author is a veteran sports journalist and one of the world's foremost figure skating experts. Find articles and podcasts by Jack on his author page, here, and find him on Twitter @sportsjapan.