[ICE TIME] Yuma Kagiyama: An Inside Look at the Making of a Champion
Members of Kagiyama's training team detail his maturation as a skater, his father's influence and his drive for on-ice success.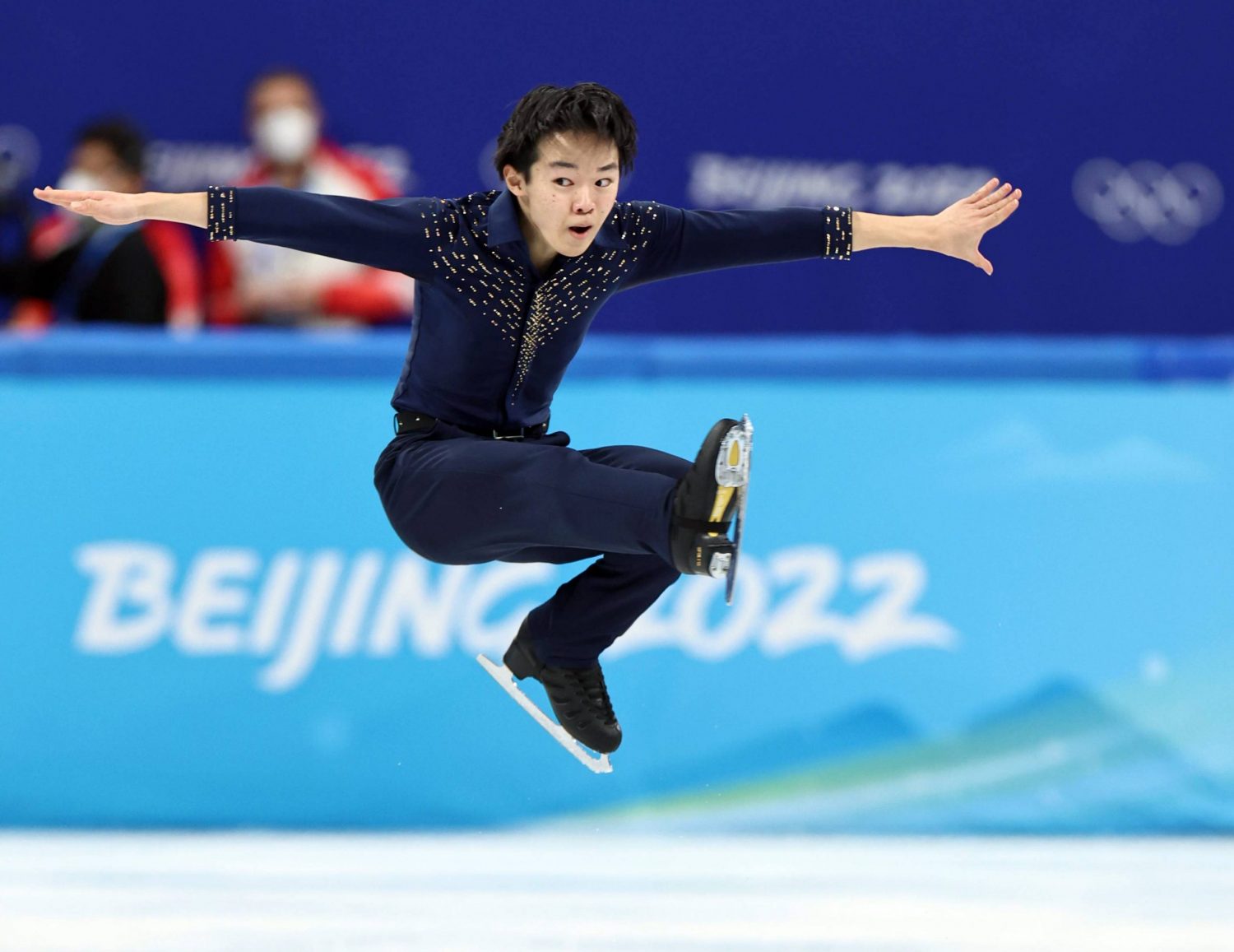 Best of Ice Time
First of a special series of 3

This exclusive column takes readers back two years ahead of the Beijing Olympic Games for a behind-the-scenes view into the unique relationship between Olympic silver medalist Yuma Kagiyama and his coach and father Masakazu, himself a two-time Olympian.
Published on jackfigure.com in April 2020, the column focuses on how Yuma grew from a young skater into a junior champion under the direction of his father. And it explores the dynamic between the two as seen by their close associate and choreographer Misao Sato and off-ice trainer Yukino Hirayama.
As the column foretold, everything was lining up perfectly for Yuma to excel at the 2022 Olympics, where he would ultimately stand on the podium with American Nathan Chen and compatriot Shoma Uno.
This is the backstory.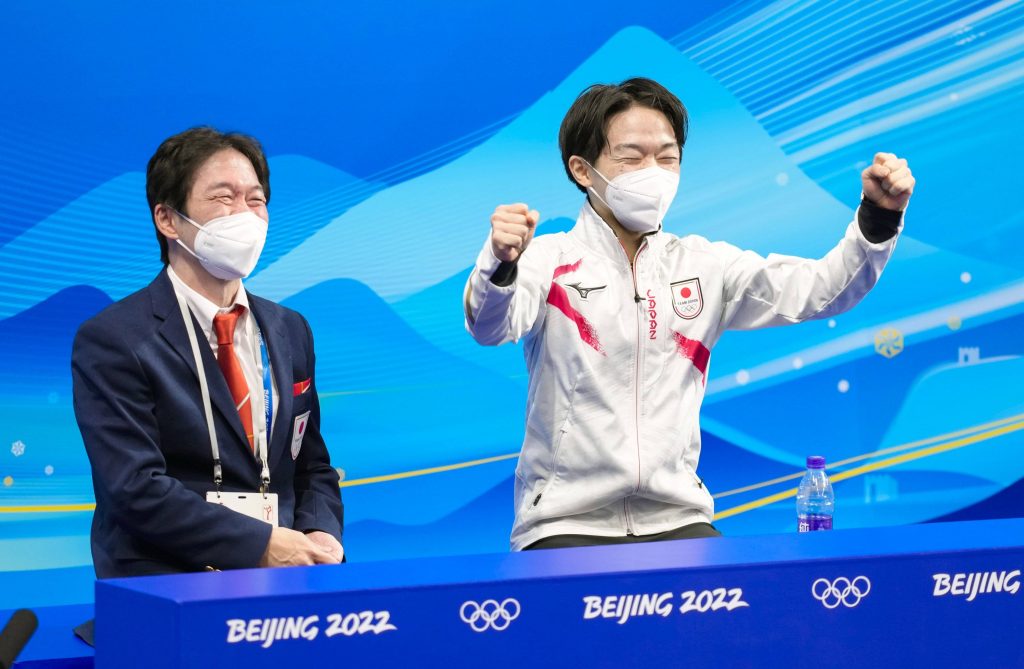 Training a Youth Champion
It was a banner season for Yuma Kagiyama in his first campaign as a senior skater in 2019-20.
Youth Olympic champion, Japan junior champion, silver medalist at the world junior championships, bronze medalist at the Japan Championships and Four Continents, and fourth place at the Junior Grand Prix Final.
It was the kind of debut that most skaters can only dream of. But it was the product of years of hard work by Yuma and his father and coach Masakazu, who represented Japan in two Olympics (1992, 1994).
With the 2022 Beijing Games less than two years away, the stars are coming into alignment for Yuma, who turns 17 on May 5, at precisely the right time.
Insight into the special relationship has been provided to jackfigure.com by Misao Sato, who assists the elder Kagiyama with the training of his son and also does the choreography, and trainer Yukino Hirayama, who handles Yuma's preparation off the ice.
I wanted to know about how the coach and skater interacted on a daily basis in training sessions.
"Most of the communication between Masakazu Kagiyama and Yuma takes place at home," Sato wrote in response to my question. "Mr Kagiyama is a very serious man. He doesn't favor Yuma over his other students. Probably rather the opposite. He can do that because he believes in his son."
Sato made it clear that Yuma has a lot of latitude when he practices.
"Yuma basically practices on his own. During public sessions, he goes through all his elements and moves by himself," Sato noted. "During figure skating sessions, he would go over to the boards to talk with his father only when there is something he has trouble with or needs confirmation on."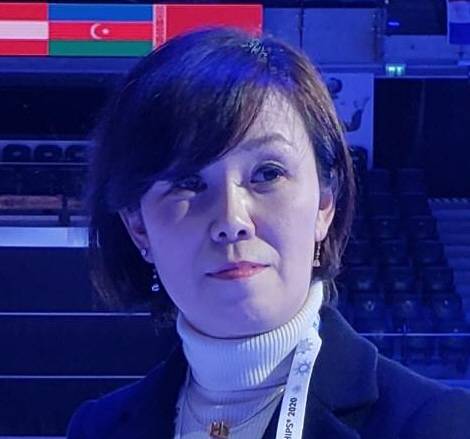 Giving Kagiyama Advice
Kagiyama normally trains at the Yokohama Bank Ice Arena not far from Yokohama Station.
"During the special elite skaters' session in the mornings, Mr Kagiyama has no other students," Sato stated. "So both Mr Kagiyama and I give him advice. But even there, Yuma sets up his practice routine, and I either praise him for what he did or correct him when necessary."
Sato reiterated that the older Kagiyama, who is 49, is a tough mentor.
"Mr Kagiyama is a very strict and severe coach," Sato pointed out. "His coaching technique is probably based on his experience and confidence. He stresses the importance of basic skating skills and technique. Knowing Yuma's character, Kagiyama Sr tells his son, 'Don't think so much!' "
Father and son share mutual confidence in each other that comes out on the ice.
"Because Yuma has total respect for his father, he follows his father's advice without any doubt or hesitation," Sato declared. "Yuma's belief in and adoration of his father and his pure love of skating allows him to tackle all the difficulties that he encounters. His strength is his ability to relax: he doesn't have to use any unnecessary power when he does his moves."
Sato concluded her observations by saying it is rare for Masakazu to instruct his son while he is skating.
"Even I don't often see Mr Kagiyama actually giving Yuma a lesson on the ice," Sato mentioned.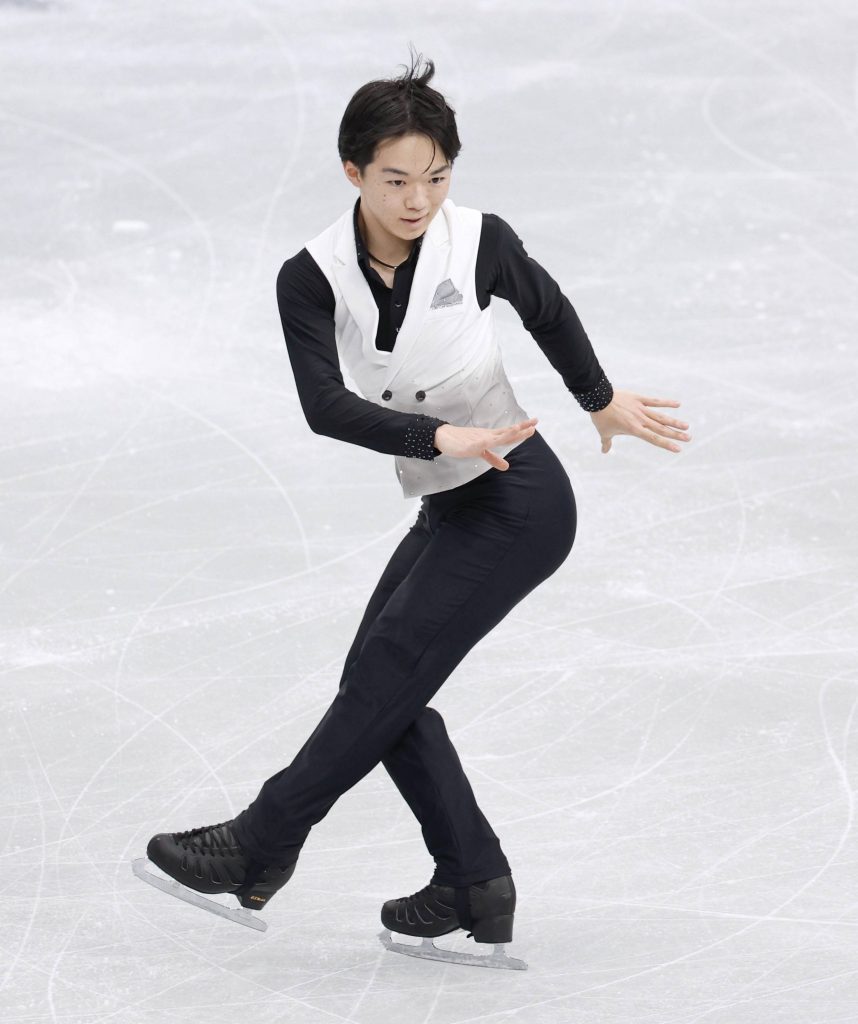 No Preferential Treatment
Hirayama, who has been working with Japanese figure skaters for years, said that Masakazu requested no special favors for his son.
"When Mr Kagiyama first asked me to be in charge of the off-ice training sessions for his skaters, I asked if I should set up a different routine for Yuma," Hirayama recalled. "Having been in this business for a long time, I know talent when I see it, and I knew Yuma had so much potential and is one of a kind.
"But Mr Kagiyama simply said, 'No, please treat Yuma the same.' So I did. By this time, I'm sure Mr Kagiyama knew that Yuma was on his way to the top. But maybe he didn't realize that it would be this fast!"
Hirayama has seen firsthand what Sato observed about the communication between the Kagiyamas during training.
"I watch Yuma at a figure skating session once a week and I can confirm what Misao-sensei said," Hirayama wrote. "Mr Kagiyama is busy teaching other students and Yuma just goes about his routine, practicing one jump and then goes on to the next one. He seldom stops by his father.
"One obvious reason is that pro coaches are paid by the hour/minutes for their services, and even as his son, Yuma can't intrude on his father's lesson time. After he plays his music, he would stop by his father and get a few words of advice, but that's it."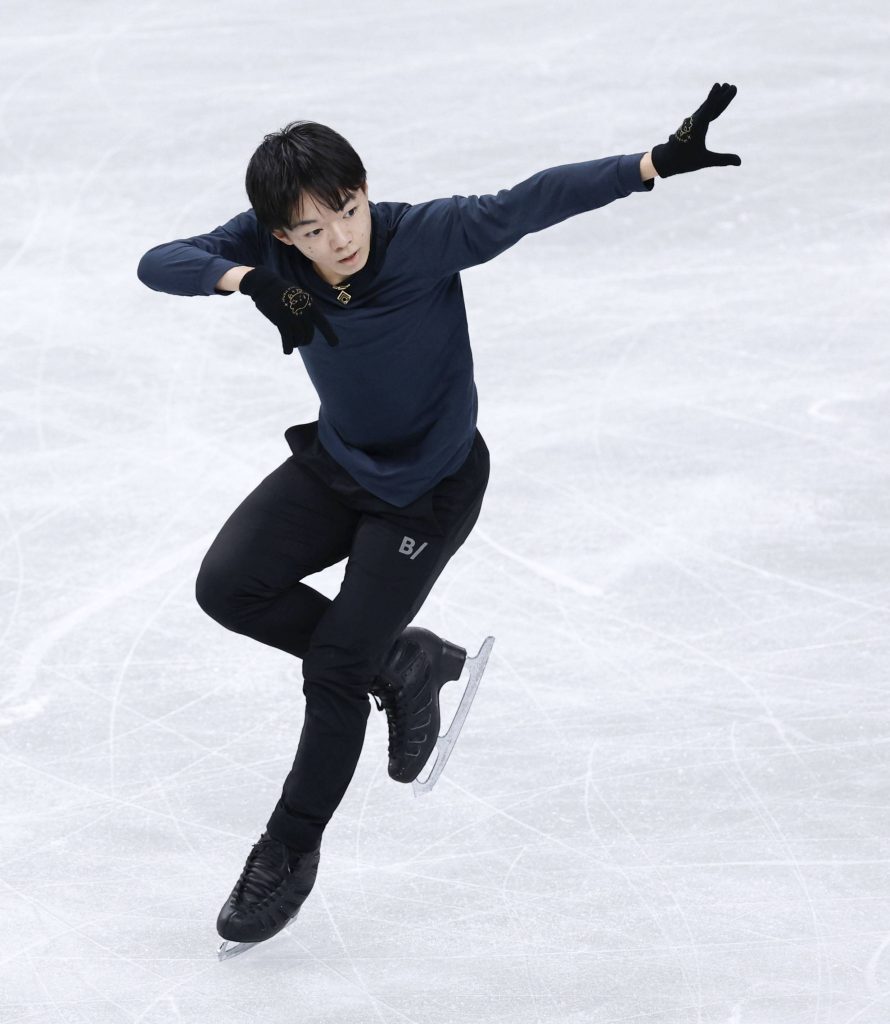 Kagiyama Made Training Adjustments During Father's Absence
Hirayama believes that when Masakazu became ill last year, it offered Yuma a chance to mature and take responsibility for his skating.
"When Mr Kagiyama got sick last year, Yuma was forced to think and solve problems on his own," Hirayama commented. "Mr Kagiyama was such a strong skater and athlete and a powerful coach and father. He himself must have been devastated by his illness.
"But his strength and sheer determination and love for his son enabled him to come back to work as a coach. Yuma must have been devastated as well: he probably never even imagined his father would get sick or be in the hospital. But Yuma learned how to fend for himself, and to care for his father. It made him a stronger person and a tougher athlete."
Coming next: Illustrator Mika Matsuda takes pride in making digital depictions of top skaters.

Author: Jack Gallagher
The author is a veteran sports journalist and one of the world's foremost figure skating experts. Find articles and podcasts by Jack on his author page, here on SportsLook, and find him on Twitter @sportsjapan.