India, Japan and France: Will the Indo-Pacific Bring Them Together?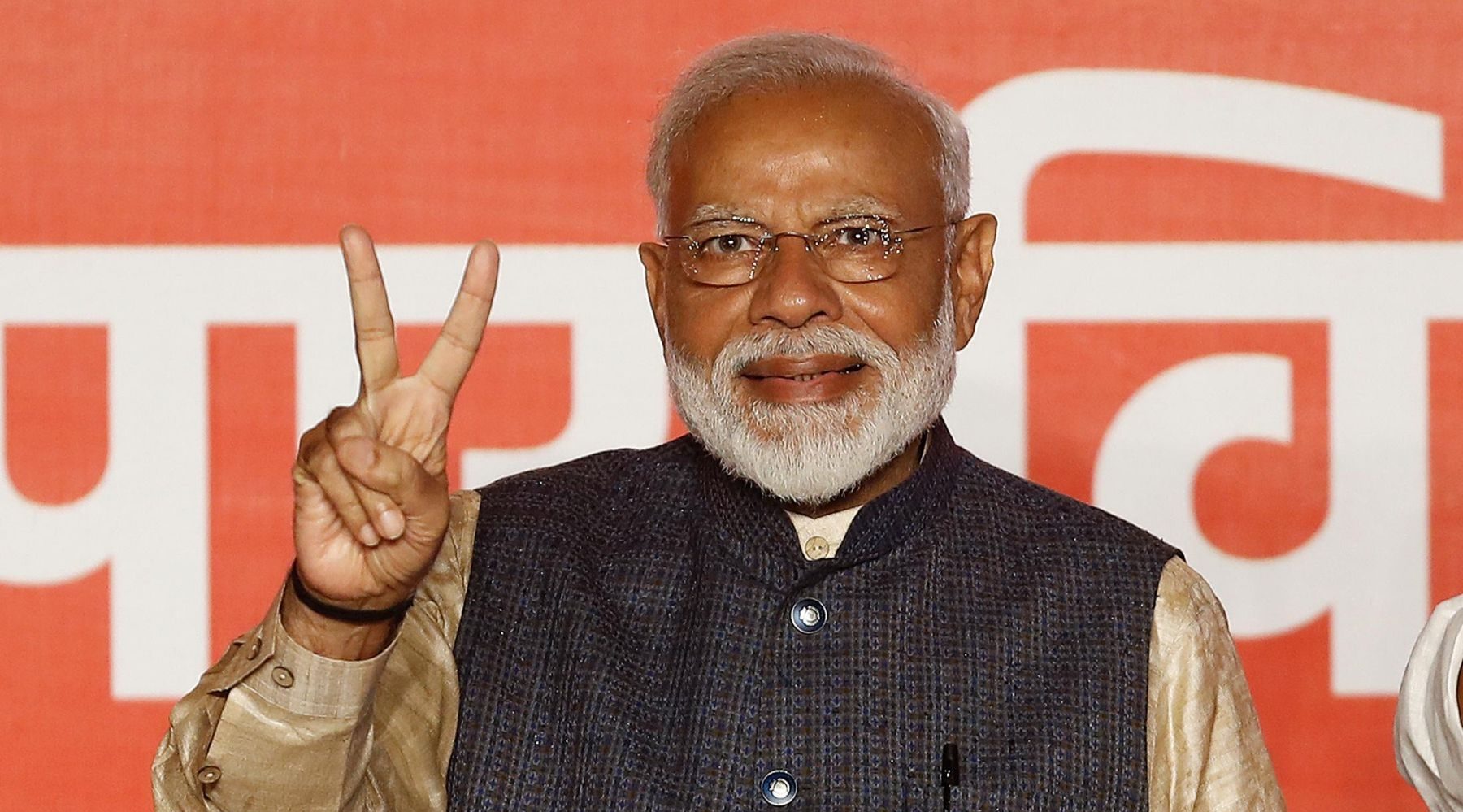 When Indian Defense Minister Rajnath Singh took formal delivery of the maiden French-made Rafale fighter jet in France in October, it marked the beginning of a new era in the defense ties between India and France.
This follows the significant step taken in March 2018 during the visit of French President Emmanuel Macron to India, when New Delhi and Paris inked a Joint Strategic Vision of India-France Cooperation in the Indian Ocean Region.
The Modi government, ever since coming to power in its first term in May 2014, has been following a policy of multi-alignment. This has seen New Delhi reach out to new defense partners like France and Israel, thereby reducing its traditional dependence on Russia.
At the same time, under President Macron, France has been playing an increasingly active role in international affairs. He has been trying to forge new and stronger links between France and like-minded nations like India, Australia, and others. During his visit to Australia in 2018, Macron had remarked that "this new Paris-Delhi-Canberra axis is absolutely key for the region and our joint objectives in the Indian-Pacific region."
France is a major player in the Indo-Pacific since it has many island territories in the region, with nearly 1.6 million inhabitants, an extensive exclusive economic zone (EEZ) stretching close to 9.1 million square km, and a permanent military presence.
Can There Be Cooperation?
Japan has its "Free and Open Indo-Pacific" vision, which aims at ensuring that the sea lanes of communication in the region are free and open. This gels well with New Delhi's "Act-East" policy, which aims to re-energize India's historical ties with countries in Southeast Asia and East Asia.
It is very clear that under Prime Minister Shinzo Abe and Prime Minister Narendra Modi, Japan and India are growing closer than ever before. Given France's renewed interest in the Indo-Pacific region, there are ample areas of cooperation between the three actors.
The maritime realm could be a major area of cooperation between the three countries. In addition, some of the other areas of cooperation could be joint production of defense hardware, infrastructure development (which includes both ports and inland corridors), Humanitarian Assistance and Disaster Relief efforts, anti-terror cooperation, etc.
Both India and France have been fighting terror attacks for a long time and they could share their expertise with Japan, particularly in the light of the upcoming 2020 Olympics.
Meanwhile, under Prime Minister Abe, Japan has loosened its domestic laws related to the export of weapons. India is one of the biggest arms importers in the world and hence there is a huge potential for the three countries to pool their resources in this field.
Then there is space, where all three countries are major players. India recently sent a mission to the moon — Chandrayaan 2. And though its moon lander failed just short of its target, it is no mean achievement, given that only three countries have been able to land a rover on the moon so far — the United States, Russia, and China.
Nuclear energy could be yet another area of collaboration, given the strong credentials of all three countries involved, and India's huge energy needs.
In July 2018, France and Japan concluded an Acquisition and Cross-Servicing Agreement, which will facilitate cooperation between the two in the military domain.
Bridging the Remaining Divergences
However, France's position on the Beijing-led Belt and Road Initiative could emerge as an area of divergence between Japan, India, and France. Tokyo and New Delhi have made their opposition to the BRI very clear, unlike Paris, though France has been insisting that "Silk Road cooperation must work in both directions." One of the reasons for this could be that French companies are doing brisk business in China.
While it may take some time to bridge the distance between India, Japan, and France, it is clear that the rise of China and the "America First" policy of U.S. President Donald Trump are forcing various nations to make adjustments in their foreign policies.
France is very much an Indo-Pacific power. With India and Japan, it can help to ensure that no single country is able to challenge and overturn the rules-based order in the region, which has served it so well.
In addition, Paris' support will also be crucial for Tokyo as Japan seeks to bring pressure to bear on North Korea, as France is a permanent member of the United Nations Security Council (UNSC). France has also supported India's bid to become a permanent member of the UNSC.
While Beijing may see this cooperation as an attempt by the three world capitals to set up a new security paradigm in the region, there is no doubt that it is an idea whose idea has come.
Author: Dr. Rupakjyoti Borah
Dr Rupakjyoti Borah is a Senior Research Fellow with the Japan Forum for Strategic Studies in Tokyo. The views expressed here are personal. He is the author of The Elephant and the Samurai: Why Japan Can Trust India and Act-East via the Northeast. Twitter @rupakj.