International pressure is the name of the "weapon" they seek...Why do the families of Japanese victims of North Korean abduction go overseas? In 1978, no one knew . . . North Korea was abducting women all over the world-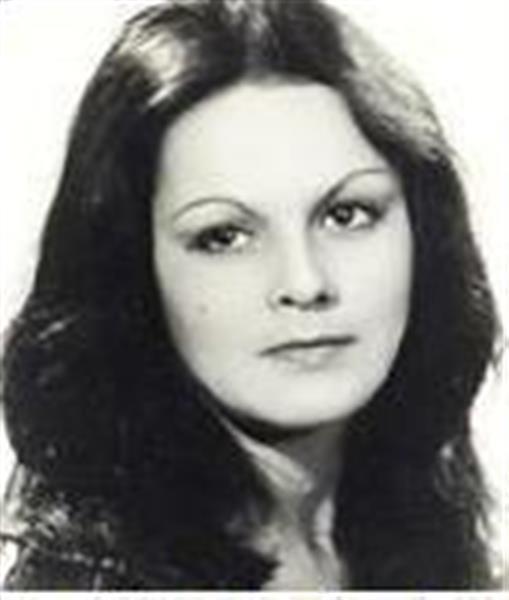 Los Angeles Correspondent for the Sankei Shimbun
In the American state of Utah, a man named Ted Bundy was arrested for the serial murder of several dozen women. In Great Britain, the first test tube baby was born. In the jungles of Guiana in South America, about 900 followers of a new American cult, along with the cult leader, committed suicide by drinking poison. Off the coast of Malaysia, 203 people drowned when a ship carrying Vietnamese refugees ran aground . . . 1978 was the year when the world witnessed the occurrence of these and other such events.
Yet, no one knew that in the same year, young women around the world were being systematically taken away by a dictatorial regime in East Asia. North Korea, in secrecy, was boldly carrying out the abduction of foreign nationals by using trained agents and their local collaborators.
"suddenly attacked,gagged and tied her up"
May in Macao. Ms. Anocha Panjoy, a 23 year old masseuse who came to Macao as a foreign worker from Thailand in Southeast Asia, was invited several times by two male customers to go to the beach with them after work to take pictures. The men were fair-skinned Asians wearing eyeglasses. According to eyewitnesses, they looked like businessmen. They tipped very well and behaved like gentlemen, so she trusted them.
After work, with the permission of the shop manager, she went downtown with the men, where they went window shopping and took pictures. It was already dark by the time they moved to the beach.
The men suddenly attacked her, gagged and tied her up. She was given an injection and lost consciousness. Even though she was aware of her body being lifted and carried, she was on a ship before she regained consciousness. Also on board the ship were other women who appeared have been abducted in the same way.
It also happened on Middle East
"Leading Japanese Manufacturer of Electric Products Recruiting Secretaries". In July, in the Lebanese capital, Beirut, in the Middle East, two Asian men visited a vocational school for training secretaries and posted this job notice. The qualifications were to be (1) very attractive, (2) able to speak two languages, Arabic and French, and (3) unmarried. About 20 students from the school applied and, after interviews, 21 year-old Siham Shraiteh was selected.
"There were three other Lebanese women about my age on the airplane that I was led to board for the purpose of going to Japan for training." After transiting via Athens, Belgrade and Moscow, it was not in economically advanced Japan that they arrived, but instead in Pyongyang. "You have to receive preparatory education before going to Japan" they were told. The four were placed in a remote invitation only zone and confined in a guest house.
and in Europe, too
October, in Rome, Italy. A 28 year-old Romanian woman, Doina Bumbea, had come to Italy to study art. She later became an artist and fell in love with an Italian man. "How would you like to hold an art exhibition in Japan?" His offer was attractive. Love and dreams come true. Excited, she placed an international telephone call to her parents in Romania and told them about it. She was with him throughout the flight. She thought she had nothing to worry about. Nevertheless, after transferring in several places along the way, it was in Pyongyang that she arrived. He disappeared at the airport, and Doina fell into the hands of the North Korean authorities.
August, on Sado Island in Niigata, Japan. Hitomi Soga was going shopping in the neighborhood with her mother. The country road was narrow with no passing-lane for cars, and it was too late when she realized there were several men running up from behind her in a single line. They bound her hands and feet, and then put her into a cloth bag. The men carried her and put her into a small boat. From the small boat she was transferred to a larger ship in the offing and taken to North Korea. The North Korean espionage ship had come into Japan's territorial waters so easily, and brazenly abducted them. Her mother was also abducted, but she never saw her mother after that time.
one common attribution
These four female victims shared one common attribute.
Despite having signed an armistice following the 1950-1953 Korean War, both the South Korean and North Korean armies remain mired in confrontation along the militarized dividing line. American troops also remain in South Korea. As if to escape from this extreme tension, in 1962, 1963 and 1965, a total of four American soldiers deserted and crossed the border to North Korea.
These American soldiers were treasured by North Korea. Not only did North Korea try to gain military intelligence on U.S. forces from them, but it also used them as actors in an anti-American propaganda movie, "Nameless Heroes", and employed them as English language teachers. These four U.S. military deserters were paired with four female abduction victims. Children were born while they lived in a protected status under the North Korean state, and they were compelled to pledge allegiance to the dear "Great Leader" The lives of the abduction victims thus came to be determined by North Korea.
The objective of abducting female victims was not only to use them as brides.
Another Lebanese woman who was abducted along with Siham Shraiteh successfully escaped and testified as follows. "We were receiving training to be agents in a special facility". She also testified about the number of abduction victims from other countries that were at the same facility. That number was as high as 28 people.
Two French, three Italian, two Dutch. . . . The remainder included, "women from the Middle East and Western Europe". It can be presumed that they had all been abducted around the same time because they were all being trained concurrently to become agents.
"Bring in local instructors from other countries in order to train our agents to pass as natives." General Secretary Kim Jong-Il's order to this effect was issued in 1976. The scheme to utilize them, not as instructors but in reality as agents, emerged later. The whereabouts of many of these victims have not been confirmed.
(Honorific prefixes are omitted. Ages given are those at the time.)
◇
Other than Japan and South Korea, the countries of victims of North Korean abduction include Lebanon, Thailand, Romania, China (Macao), Malaysia, Singapore, France, Italy, Netherlands, and Jordan. Recently, suspicions have also emerged of possible victims from Germany, Spain and Syria.