[INTERVIEW] Actress Catherine Deneuve on Choosing Films and Accepting the 2018 Praemium Imperiale Award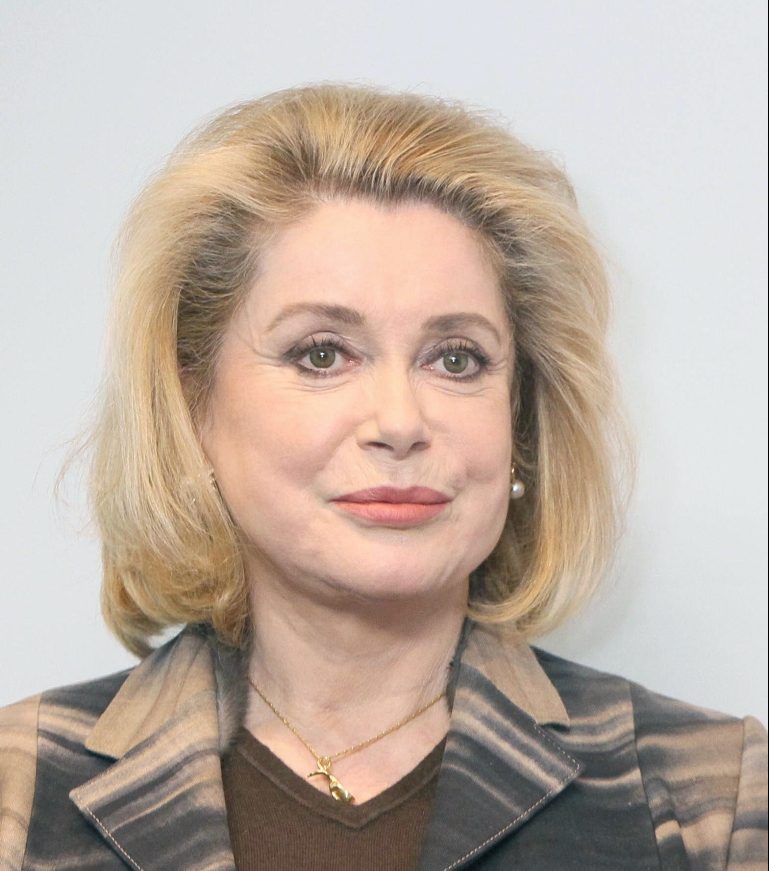 French actress Catherine Deneuve is set to receive the Japan Art Association's annual Praemium Imperiale Award for Theather and Film on October 23.
Starting her career under the direction of Jacques Demy in the legendary film The Umbrellas of Cherbourg (1964) more than half a century ago, she has since been called "the most beautiful woman in the world."
Mina Mitsui sat down with the famed actress in an interview for The Sankei Shimbun and JAPAN Forward before the award ceremony. Deneuve discussed how she met various directors and actors in her field, and her opinion of the #MeToo movement in America.
Born to parents who were both actors, she is also mother of two who chose the same career path. Christian is her son by director Roger Vadim, and Chiara is her daughter by Marcello Matroianni, the legendary Italian actor.
Deneuve answered various questions without reserve while sipping a cup of tea she ordered herself at the counter of the hotel in St. Germaine. Beginning with how her career began, she gave a fresh and candid account of her life and of her relationship with her children.
How did you start acting?
I didn't decide to make a career in cinema. I started very young, and it was really by accident. I played the role of the sister of my sister in a film where they were looking for a young actress (The Twilight Girls, 1957).
My liking for it came afterwards, especially after meeting Jacques Demy, a film director whom I like very much, admire a lot, and with whom I made many films. It was after this encounter that I had the impression that acting might be something other than what I had first imagined, that it was something much more attractive.
Who were the directors that left an impression on you?
I had the chance to meet fairly young leading filmmakers when I was 19. Within five years, I had met Luis Buñuel, Roman Polanski and, later, Jean-Paul Rappeneau.
It is very important to have the opportunity to meet great filmmakers at a young age when you're not yet very molded and don't know what you really like in cinema. It can open your eyes and make you see cinema differently. I acted in two films by Luis Buñuel.
I met François Truffaut a little later. That was also a very crucial encounter in my life as an actress.
How do you choose whether to feature in a film?
My points of reference are still very related to the director and to the script.
I would say it is the script, especially when you shoot a film with someone with little experience or who hasn't yet made a feature film. You've got to rely on the script and the impression the person (director) makes on you. It's impossible to imagine doing the film without meeting the person. It's more a case of getting an idea or impression of his personality rather than really knowing him.
More so than the role, it's always the film I chose.
What about fellow actors that left an impression on you?
I loved working with Daniel Auteuil, even though I shot only one film with him (My Favorite Season, 1993).
I've made several films with Michel Piccoli (including Heartbeat,1968). He, too, was a very important acting partner for me and someone who really was very protective. We did Belle de Jour together (1967) with Buñuel. It was a somewhat controversial subject but with a prominent filmmaker.
Also, I should mention Tony Scott, with whom I made The Hunger (1983). I made this film because it's a vampire story and I just love vampire films. I found it deeply erotic, and it's always very sentimental even though it's violent at times. That's very powerful for me and I greatly enjoyed acting as a vampire.
As a female actress, do you think age has an impact ?
One has another relationship to one's own person in any case — and then to one's experience as an actress who changes across the years, with the films and with time itself. Experience brings you some help and even some comfort.
Some jobs are very hard and demanding and indeed we can understand those people want to retire at age 65.
But for actors, it's so different, it's unique. If I had the impression that the roles were no longer interesting at all and that there might be a good chance that I'd get bored, then I think I would call it a day, yes. But that day has yet to come.
You signed the Manifesto of 343 written by Simone de Beauvoir in 1971, didn't you?
Yes, it's true. After all, some 300 of us signed this. It struck me as really critical.
Thanks to women, such as Giselle Halimi and Simone Veil, the situation for women in their emotional lives and their private lives has changed considerably. I think that women now feel freer in a certain way, for they have control over their person, their bodies, and their lives much more so than in the past.
Previously, women worked less, so it was more difficult for a woman who wasn't happy in her private life to envision separation and find herself without the availability of resources and to fend for herself.
Now people marry less and get divorced much more easily. More than half of the population now live in step-families. That is to say, couples who are in the second part of their lives may end up with 4 or 5 children.
Step-families have changed a lot of things and women are nonetheless freer, but we haven't yet attained a state of full equality.
"The Manifesto of 343" was a petition written by author and intellectual Simon de Beauvoir and signed by 343 French women in 1971. It demanded the freedom to have an abortion and free access to contraception. At the time, both were illegal in France, and the signatories risked prosecution for admitting they had had an abortion. The French law was finally changed in late 1974.
What is your opinion on the #MeToo movement?
I can't make a comment about it because I put my name to that manifesto [denouncing the #MeToo movement] knowing that there were things in it that I wasn't so keen about. But I still found that it was fair enough to express a slightly different opinion on the core of the matter, even if I fully understood the #MeToo movement in principle. But my comment had assumed such proportions that I wrote a letter to the newspaper Libération, which is my answer to all this.
In a letter published January 9, 2018, about 100 prominent French women, including Deneuve, said the #MeToo movement had gone "too far." Several days later on January 14, Deneuve apologized to victims of sexual attacks and attempted to clarify her views in a letter published by
Liberation
. She said that she does not condone harassment but opposes the "media lynching" of men.
Do you often watch films?
My son is a stage actor and often on tour. But with my daughter we often talk about cinema. My daughter tends to watch films a lot more on television than on a very large screen. I prefer to go to cinema theaters and be with an audience.
Are you looking forward to coming to Tokyo for the Praemium Imperiale ceremony?
I'm really looking forward to spending a few days in Tokyo on this occasion. I'm overjoyed at the idea of going there for this award.
Author: Mina Mitsui