Did China Corrupt Interpol to Get the Presidency?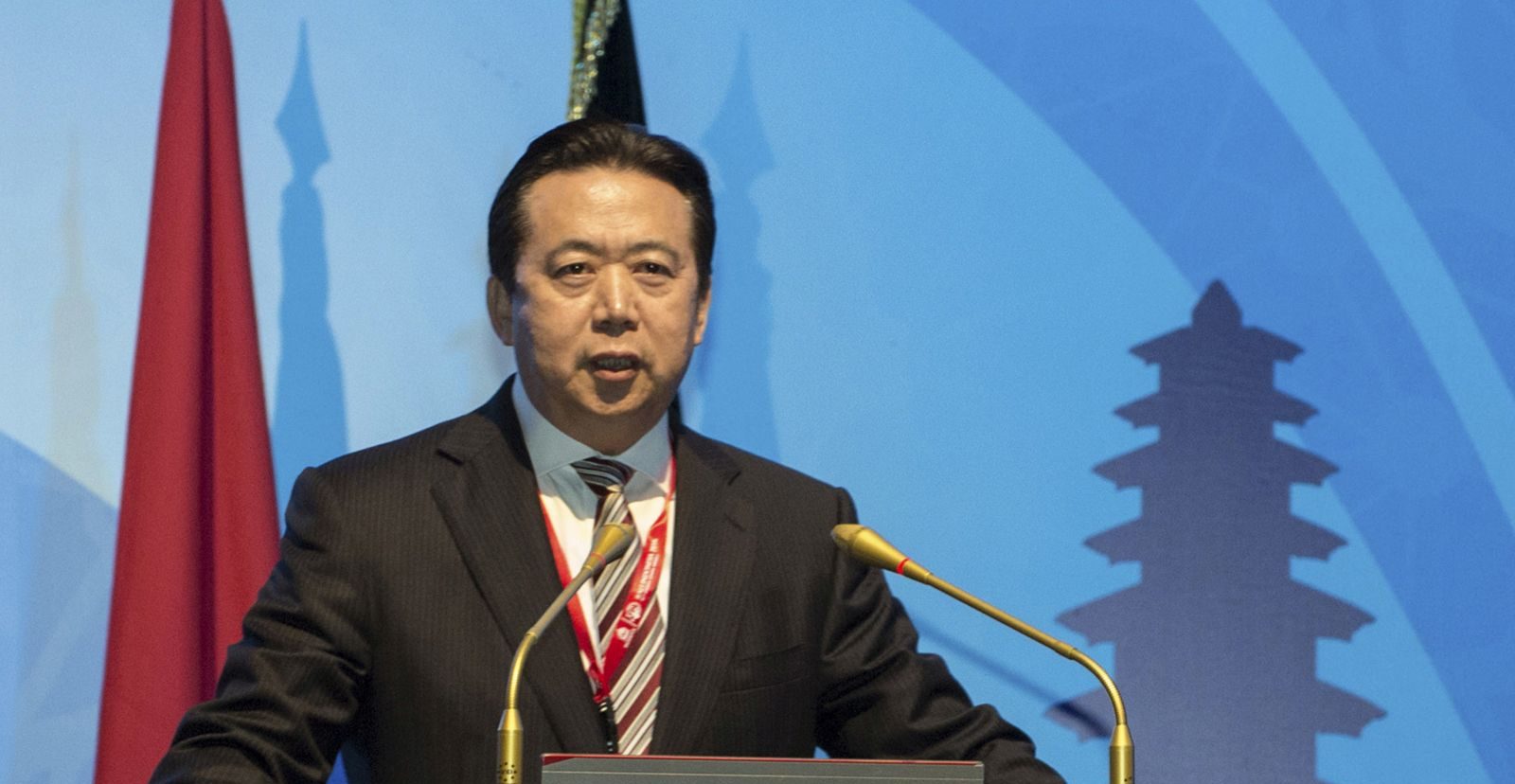 Questions have been raised as to whether corruption or favoritism played a role in China acquiring sufficient votes to get China's Vice Minister of Public Security, Meng Hongwei, elected president during Interpol's 85th General Assembly, November 7-10, 2016, in Bali, Indonesia.
(First of Three Parts)
The president of Interpol, a respected international police organization dating to 1914, stepped off a plane in Beijing on September 25. He was immediately escorted away by officials of China's Central Commission for Discipline Inspection (CCDI).
The CCDI is a Chinese Communist Party (CCP) organ that utilizes legal and extralegal means to target graft and political disloyalty.
Only 12 days later, on October 7, did the CCDI announce Meng Hongwei's detention. The next day, China's powerful Minister of Public Security announced that Mr. Meng was implicated in bribery and political disloyalty.
Interpol received Mr. Meng's letter of resignation a few hours later, and "with immediate effect."
How had Mr. Meng, a Chinese national, risen from head of China's Coast Guard and Vice Minister of Public Security in China to become president of Interpol? And then just as suddenly, how was he deposed?
Japan is an active member of Interpol, and abrupt changes at the top of the international organization naturally affect Tokyo's law enforcement community. The Interpol Tokyo office hosts law enforcement conferences and exercises, especially for the benefit of its partners in Asia and the Pacific.
This three-part series explores three related hypotheses:
Mr. Meng was elected through corruption.

This is the latest event in a history of autocratic abuse of Interpol

He was deposed for his lack of loyalty to President Xi Jinping
Conflict of Interest from the Beginning?
Interpol opened its 85th General Assembly on November 7, 2016, in Bali, Indonesia. During the vote for president, each member country had one vote, and 164 countries were represented by 830 law enforcement officials.
For election of presidents and vice presidents, a secret ballot is compulsory, according to Interpol's Rules of Procedure.
The assembly astonished observers by announcing on the final day, November 10, that Interpol had elected a Chinese national as president and a Russian national as vice president. After his election, Mr. Meng retained his position as Vice Minister of Public Security for the Chinese Communist Party (CCP), which was arguably a conflict of interest.
China's Ministry of Public Security is notorious for its global human rights abuse. Mr. Meng facilitated Operation Fox Hunt, which kidnapped Chinese abroad for return to China.
Analysts openly question whether Mr. Meng's election ended Interpol's commitment to neutrality and support for human rights. Indeed, over the following years, Human Rights Watch criticized Interpol for abuse of its powers against Chinese pro-democracy and Uyghur activists.
In Mr. Meng's roles as Director of the Maritime Police Bureau and Deputy Director of the State Oceanic Administration, both from 2013 to 2017, he would have directed multiple Chinese operations that were flagrant violations of international laws and norms.
These included violations against Japanese interests in the East China Sea.
China's Coast Guard was subordinated to the Maritime Police Bureau until 2018, when President Xi transferred administrative control to China's navy. Mr. Meng's maritime roles overlapped his term as president of Interpol. This indicates a lack of objectivity on the part of Interpol when it comes to Japan's maritime interests, at the very least.
China's Growing Leadership Presence
As president of Interpol, Mr. Meng joined a growing number of Chinese nationals in leadership positions at international organizations. Among them are highly visible institutions like the United Nations, World Bank, International Monetary Fund, International Civil Aviation Organization, International Telecommunication Union, Human Rights Commission, World Health Organization, International Court of Justice, International Law Commission, and International Tribunal for the Law of the Sea.
China, one of the world's most totalitarian countries and worst human rights abusers, and a global ringleader of terrorism, got its representatives elected or appointed into leadership of these prestigious international organizations.
It is likely China achieved its diplomatic rise in these organizations through corruption or the dispensing of favors.
Eli Lake at Bloomberg News believes Chinese corruption is sufficiently bad as to warrant removing China from Interpol. Despite that democracies fund 80% of Interpol's USD80 million in annual expenses, China and Russia "have begun to corrupt the organization" by targeting political foes, according to Lake.
Corruption's Role in the Rise of China's Influence
China can provide benefits to countries, and more specifically their leaders who vote for its international representatives. China's USD1 trillion Belt and Road development program facilitates the kinds of low-interest-rate loans and sweetheart consulting deals that China reportedly uses to reward influential individuals internationally. The beneficiaries are usually those who support CCP priorities, including, for example, by voting for Chinese candidates in international organizations.
At the time of Mr. Meng's election and after, China was buffeted by corruption, bribery, and election tampering scandals. In 2015, U.N. General Assembly president John Ashe was charged with accepting USD1.2 million in bribes, which he allegedly spent on Rolex watches and designer suits. The bribery was facilitated by Chinese billionaire Ng Lap Sing, convicted in 2017 and sentenced to four years in prison in the U.S.
Mr. Ashe also allegedly received USD50,000 from Patrick Ho of Shanghai-based CEFC China Energy. Mr. Ashe died under suspicious circumstances, asphyxiation under a barbell, after turning state witness. Mr. Ho is facing eight counts of bribery and money laundering in U.S. courts, including USD2.9 million in alleged bribes to Ugandan and Chadian officials.
The defense argues that Mr. Ho's activities were in furtherance of general goodwill for the Chinese government's goals, and that the case could not be understood except with an understanding of the Belt and Road infrastructure initiative. Ho is also facing allegations of illegal arms deals with Qatar, Libya, and South Sudan.
China has utilized influence operations and espionage against a number of relatively open democracies abroad, including allegations of bribery, in Australia, New Zealand, South Korea, the Philippines, Sri Lanka, Hungary, and Zambia. China seeks to punish officials of any nationality abroad who don't tow the CCP line, and reward those who do.
In late September and early October, United States President Donald Trump and Vice President Mike Pence also alleged that China was tampering with U.S. elections.
China has perfected a carrot-and-stick approach to international politics that is succeeding more dramatically than most analysts expected just a few years back.
Can Balance and Legitimacy Be Restored?
Stopping China's increasing influence in international organizations and relatively permeable democratic countries will require stronger measures. Some of those include closer political and economic integration among democracies and stronger campaign finance and foreign influence laws.
Moreover, taking Interpol as a case in point, measures are required to reform or reinvent international institutions such that adversarial autocratic states like China do not gained outsized influence globally.
(To be continued)
Author: Anders Corr