INTERVIEW | Defense Minister Kihara: Counterstrike Capabilities Vital for the Security of Japan
As Japan's neighbors bolster their missile capabilities, Defense Minister Minoru Kihara stresses the need to enhance deterrence against potential threats.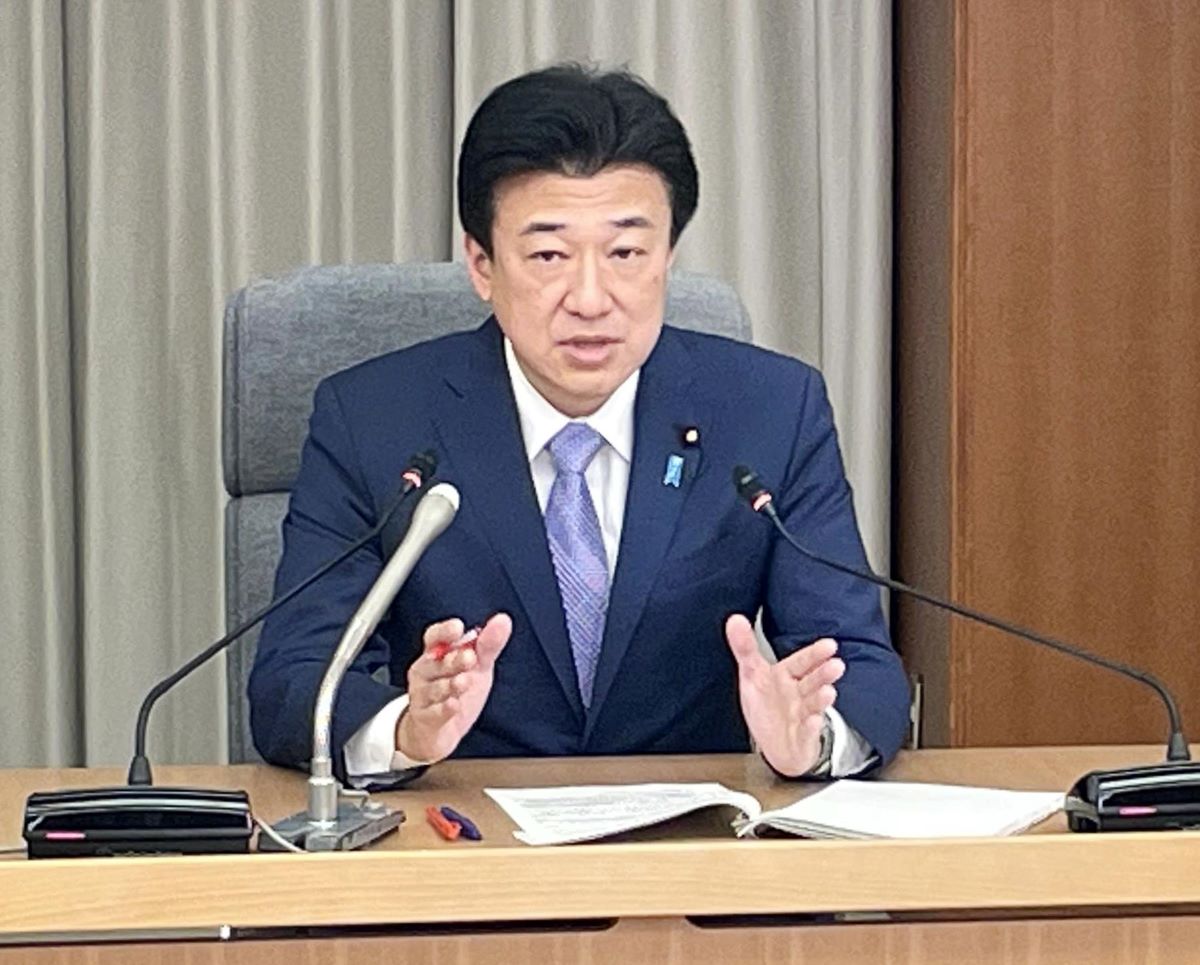 Japan's Defense Minister Minoru Kihara reiterated the need for Japan to possess counterstrike capabilities (enemy base attack capabilities) in an interview with The Sankei Shimbun and JAPAN Forward on October 18. He underlined that these capabilities "would reduce the risk of armed attacks on our country." Japan's possession of counterstrike capabilities was specified in the three key security documents, including the National Security Strategy, approved by the Cabinet in December 2022.
Excerpts of the interview follow.
How can the government improve public understanding of Japan's possession of counterstrike capabilities?
In recent years, neighboring countries have enhanced their missile capabilities. This makes it challenging for Japan to respond effectively to potential threats with existing missile defense systems alone.
I believe counterstrike capabilities will enhance deterrence and the ability of the Japan-United States alliance to respond [to attacks]. This would reduce the risk of armed attacks on our country and is essential for protecting the people. Therefore, we will seize every opportunity, including in the Diet, to provide thorough explanations on the matter.
The government estimates a defense budget of ¥43 trillion JPY ($287 billion USD) for the five-year period until FY2027. However, defense equipment costs are rising. How will you manage this?
We believe it is important to achieve the necessary defense buildup within the budget allocated by the Medium-Term Defense Program. This will be realized by streamlining the defense force development processes over the five-year period. We will implement thorough measures to reduce costs, including closely examining expenses, pursuing bulk procurement, and taking advantage of economies of scale through long-term contracts. We aim to reduce procurement costs by approximately ¥257.2 billion JPY ($1.71 billion USD) in FY 2023.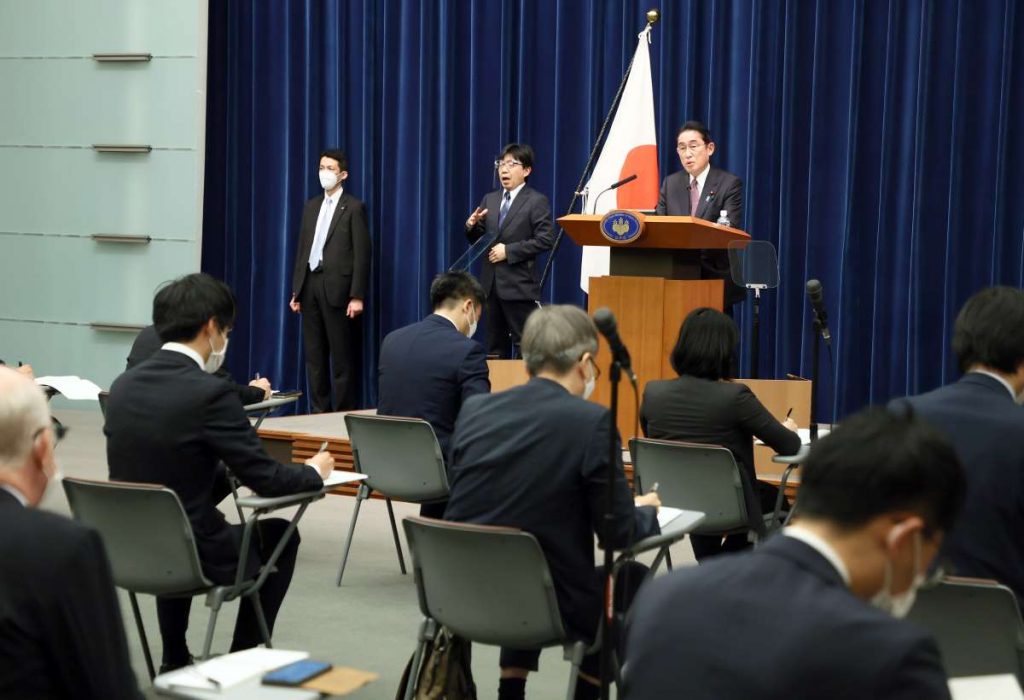 There are discussions within the ruling coalition about reviewing guidelines for defense equipment exports. What is the government's response?
Defense equipment exports are an important policy tool for Japan. They help create a desirable security environment for our country and provide assistance to countries facing invasions that violate international law. We are working closely with the ruling coalition parties to gain public understanding of our efforts.
How will the government address the shortage of personnel in the Self-Defense Forces (JSDF)?
JSDF personnel are the cornerstone of our defense capability. The government is fully committed to taking every possible measure to address the personnel shortage. Our primary focus is on creating an environment where JSDF members can work with a strong sense of purpose and professional pride. We plan to achieve this through initiatives like anti-harassment measures, better compensation, and enhanced living and working conditions. It is crucial to make the Ministry of Defense and the Japan Self-Defense Forces attractive choices for young Japanese people as places of employment.
What's your view on the relocation of the US Marine Corps Futenma Air Station to Henoko in Okinawa's Nago City?
We believe that steadily proceeding with the construction will eliminate the dangers associated with the Futenma Air Station. This is based on the central government's policy that the relocation to Henoko is the only viable solution to this issue.
In the context of Japan-US relations, it is important to emphasize that the central government represents Japan. We do not intend to establish a new framework for discussions, but we would like to use various opportunities to engage with the local community's perspectives.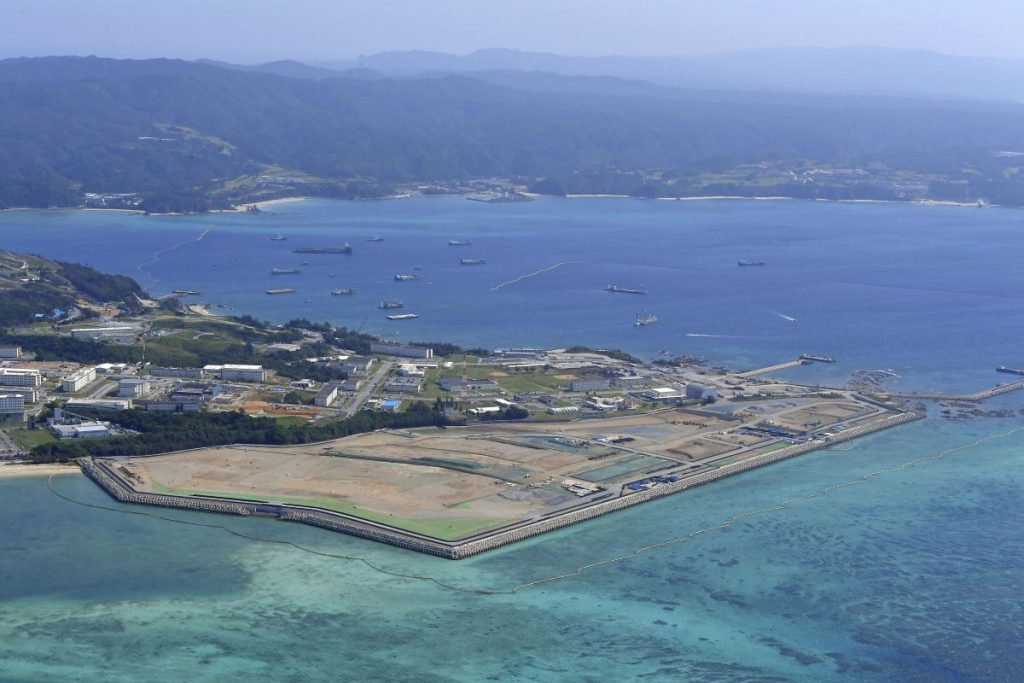 RELATED:
(Read the article in Japanese.)
Interview by: Keita Ozawa