INTERVIEW | How Hiroshi Sakurai Conquered Tokyo, Then the World, with Dassai Sake
"When you are in a hard situation yourself, you don't really think about how bad the situation is. You just get on with it, and carry on."
First of 2 Parts
RELATED: INTERVIEW | Dassai Blue's Hiroshi Sakurai on the US Market's Potential for Sake
In the time of COVID-19, entrepreneurs might be tempted to despair. This is not such a story. This time, there are lessons to be learned from adversity.
Such is the story of Hiroshi Sakurai, who took over his father's struggling sake company, Asahi Shuzo, in 1984 at the age of 34.
Starting from a two-story wooden warehouse in Iwakuni, Yamaguchi Prefecture, the young businessman took his family's new brand, Dassai, and expanded sales domestically at first, then overseas.
Hard work and youthful energy might have something to do with his success. But that is not his explanation.
Sakurai processes a prestigious variety of rice, Yamada Nishiki, using an approach both scientific and intuitive. The term "tema" (手間) — time and human labor — features prominently. Sakurai jump-started the creation of what was the most polished sake in the world, called 23, with its rich and refined flavor.
Dassai Sake captured the imagination of French Michelin star chef Joel Robuchon, with whom Sakurai started a collaboration restaurant in Paris.
Sotheby's Hong Kong holds auctions of the sake. And Japan's former Prime Minister Shinzo Abe has gifted the sake to world leaders in the past.
Reiwa Academy hosted Hiroshi Sakurai as the guest of JAPAN Forward editor in chief Yasuo Naito in an event on January 20, 2022. The event featured his strategy and opinions on the pandemic, his path to success, and Dassai's next steps bringing sake to the United States.
Excerpts follow.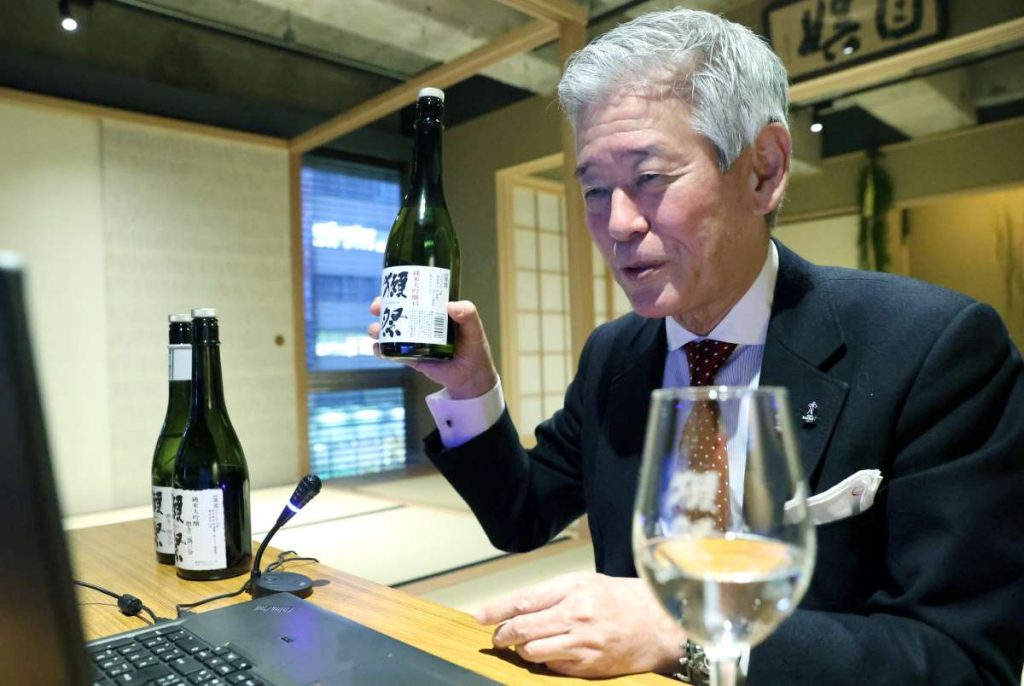 What has business been like with COVID-19?
The sudden spike of Omicron cases caused a shortening of business hours for establishments serving alcohol. In Yamaguchi Prefecture there was a request to stop serving alcohol altogether.
This is just my opinion, but we (businesses) feel like we are under a continuous firestorm. For the manufacturing business, it's a really hard situation, and it makes me question if this is the best way forward.
At the same time, one needs to get on with business as usual.
Due to COVID-19, our overseas sales have for the first time exceeded 50% [of total sales], after hitting 51% last year. I think that there are a significant number of businesses that are just skipping hiring agents in Japan altogether, and going abroad.
It's strange, and seems almost a paradox that, because of the infection spreading in Japan, we have managed to bring our sales numbers up abroad.


Which countries do you export to the most?
The country [where we export] the most is China, which has really expanded as a market. Sales in Asia as a whole have grown explosively during these last two or three years.
It has been said for a while that the 21st century will be Asia's century, but before now it was just something we saw written in books. Now I feel that the time has come.


If another state of emergency were called, would it really make things difficult for businesses?
Yes. In particular, I want to ask politicians not to focus on their approval ratings, but ask themselves what is important. I would like them to think about how to protect the economy while also stopping the spread of infections.
Especially looking at the export market abroad, it seems like Japan is the only country losing this economic battle. If you look at Asia, the United Kingdom, France, the United States, the impression is that their markets have not suffered as much. I would like [Japanese politicians] to really think about this problem.


Is Japan's economic situation worse than other countries?
I think that the food and beverage businesses are worse off. The economy as a whole is healthy, but psychologically people's mood is low. It's not a normal situation.


You have been vocal in the media about your position towards COVID-19 restrictions. What has been the reaction to your opinion?
Many of those in the food and beverage business were grateful [for my speaking out] because the COVID-19 restrictions made people in our sector feel like our profession was obsolete. We were the bad guys.
I was voicing an opinion shared by others [in the sector], and many thanked me for that.


Reading Kenshi Hirokane's manga biography of you, your family company Asahi Shuzo used to struggle economically, just like many businesses today. Was it a hard time to overcome?
I believe that when you are in a hard situation yourself, you don't really think about how bad the situation is. You just get on with it, and carry on. It's only with the passage of time that people reflect back and think how awful it was.
[Kenshi] Hirokane [the manga artist] even told me, "This must have been really hard," but I didn't really think that at the time. I just thought it (the economic difficulties) came with the job. And I perceived there was a light at the end of the tunnel.
Actually, one problem these days is that people dwell [too much] on how badly things are going. There is no hope, so people just put away savings, and psychologically the economy appears to be doing worse. It's an unpleasant situation.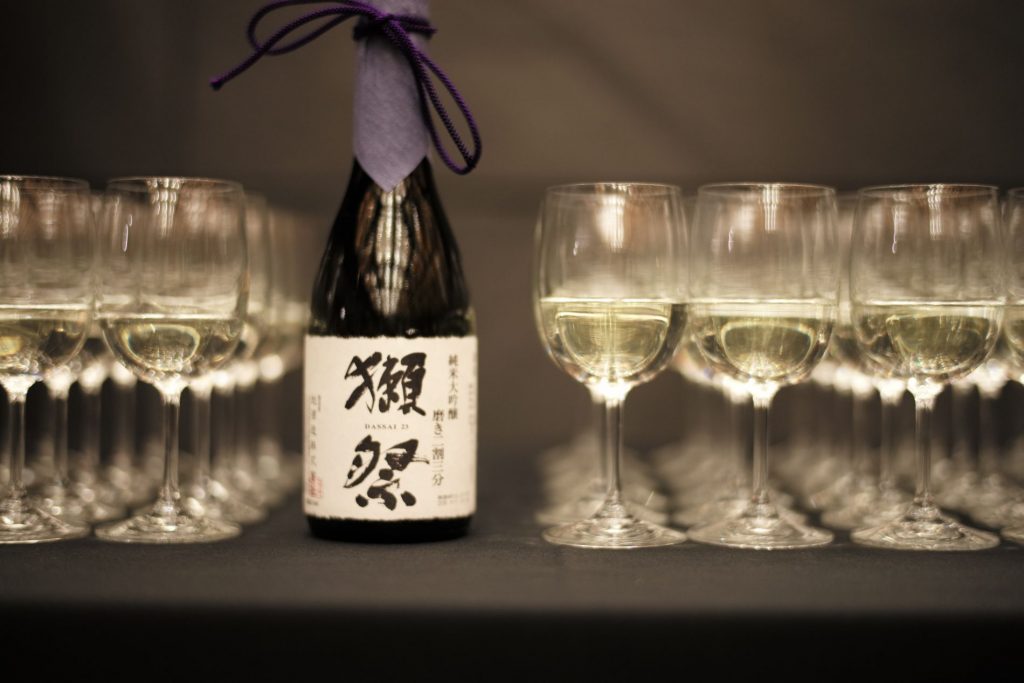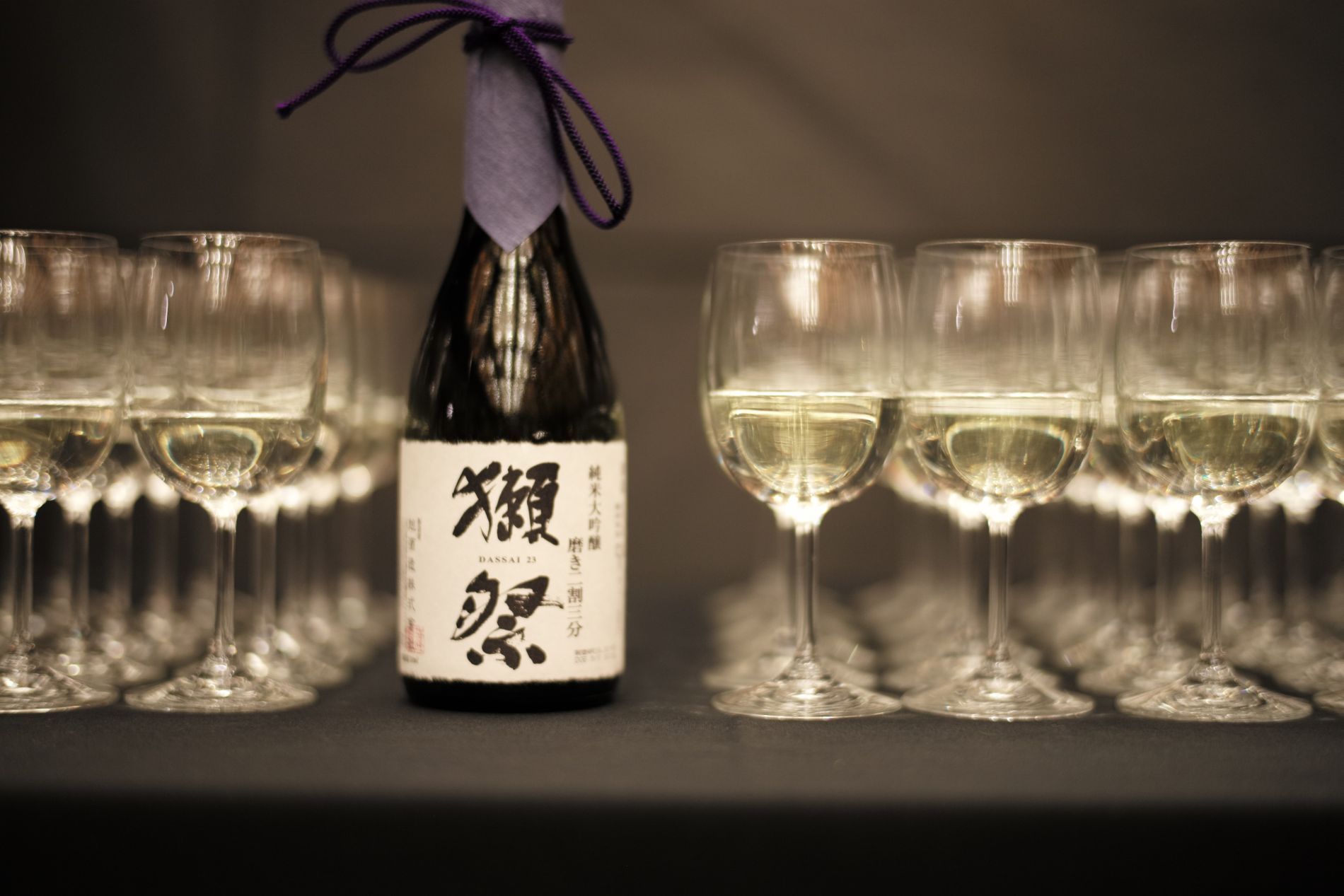 How was the Dassai brand born?
We were a sake company in this small town of Iwakuni, which has a population of about 15,000 inhabitants. And we were not doing well.
There was nothing we could do in the local market, so we decided to start selling in Tokyo. That step was hard. There were times when I wanted to cry as I was on my way from Yamaguchi to Tokyo. But because of that (first step to Tokyo), we then also decided to try our chances abroad.
We had no experience successfully outcompeting a rival company and scaling up. But we needed to survive, so we decided to try a bigger market. First, that was Tokyo, then overseas.
From our point of view, we were just trying to do the most sensible thing for the business.


What was the most challenging thing you did?
I'd say it was managing the bonds in the community.
The moment you choose to leave the local market to go to a bigger one, there will be those who criticize you.
I had some senpai [mentors, people I looked up to] who told me that I was ignoring the locals, that I was leaving and just thinking of the company's economic gain.
It was hurtful to hear that, and of course I was tempted to back down. However, the reality that I was seeing was that if we relied on the local market, we were not going to make it.
In sum, the fact of having people point their finger at me, that was the hardest thing. It still happens sometimes even today, but I am not bothered about it anymore. I am not sure if one becomes thick-skinned or not, but one has to move forward.


After Tokyo, the next step was the world. Most notably, the collaboration project with chef Joel Robuchon. How did that first meeting happen?
I had the chance to go to Monaco, a city where Robuchon had a Japanese restaurant called Yoshi. Through a connection, we managed to organize a sake tasting event with him at the Metropolitan Hotel. At the time, he just tasted it, he didn't say very much, and that was that. I thought that perhaps he didn't like it.
A couple of years went by, and then he (Robuchon) got back in touch.
I found out later that since he tasted our sake that day, he had thought regularly about the kind of cuisine he wanted to combine with the drink. I remember thinking, "I would have been so much more relieved if he had just said so at the time!"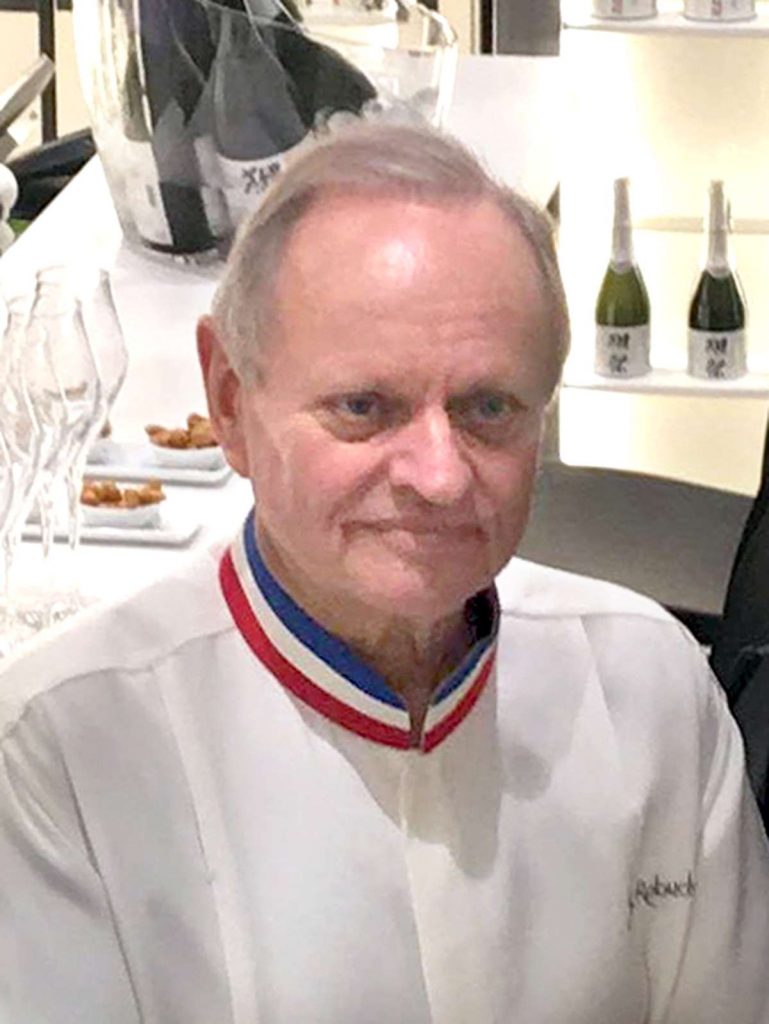 Continues in Part 2


Interview by Yasuo Naito
Text by Arielle Busetto
(Click here to read the article in Japanese.)