[INTERVIEW] Norishige Kanai: Japan Should Produce More Astronauts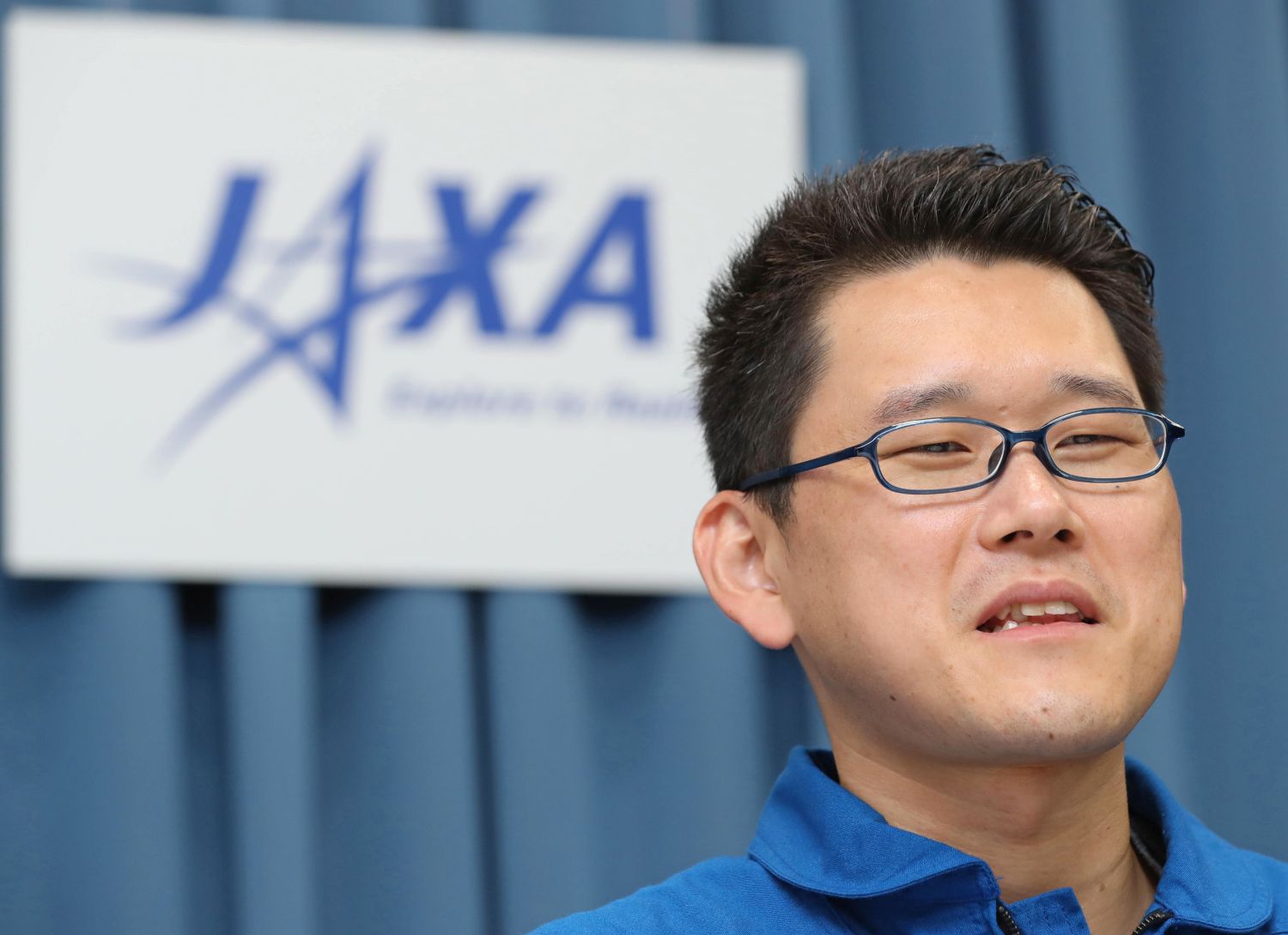 By Takeo Kusaka
Japanese Astronaut Norishige Kanai, 41, returned to Earth in June, following a lengthy assignment on the International Space Station (ISS). Now back in Japan, he spoke candidly about the allure of being an astronaut and the role of Japanese in space. He shared his thoughts from his first space flight — one that he had dreamt of for years.
What kind of job is it to be an astronaut?
It involves being much more of a jack of all trades than I had expected. We don't just conduct scientific experiments.
When something breaks, we have to fix it, and we take part in extravehicular activities. We operate robot arms. Many times we have taken on unsophisticated jobs, such as toilet repairs.
Astronauts may seem like superheroes, but the reality of the job is worthy of being understood. It's not just about carrying out plans and orders, but it is also interesting in that you have to cooperate with others to solve the challenges encountered in space.
What is a Japanese astronaut's position in the world?
To be honest, I sense that we are seen as different. Japanese have a unique brand of cooperativeness that involves prioritizing others over ourselves and seeking to conform to others' opinions.
We tend to be seen as reserved and less independent because of this. As a result, sometimes I feel that things do not proceed as I would like.
However, there are two sides to the same coin, depending on one's perspective. I think these characteristics are strengths. Space flights are strengthened through the international cooperation of various cultures. Each country sees the value of Japan's participation.
On what points is Japan lagging compared to the rest of the world?
Probably numbers. Japan ranks third in the world when it comes to the total amount of time spent in space, but there have only been 12 Japanese astronauts so far. Each individual is very experienced in the field, so if one person retires, we immediately lose that accumulated experience. I sense that there would be more strength in numbers.
It appears there has been no recruitment of astronauts in Japan for 10 years.
I'll be an underling forever, at this rate! There are seven astronauts currently. The operation of the ISS has only been decided up until 2024, so no new astronauts are needed at this point in time. However, in order to expand the possibility of space business and exploration, it is important for as many people as possible from the younger generations to experience space.
What are the requirements to become an astronaut?
I think it depends on the era. In the dawn of space development, it might have been important to be a daredevil adventurer.
Stays on the ISS are lengthy, so it's important to be calm and highly cooperative, with the ability to make friends with anyone. The needs will change according to the ISS's next activities.
Those aiming to become an astronaut should pursue their hobbies and interests and make every effort in their work to improve their strengths.
What kind of astronaut is required for flights to the moon and Mars?
The ISS is under complete ground-based control, and astronauts obey the controllers' commands.
However, when it comes to going to the moon or Mars, ground-based control would become ineffective. There would be more scenarios in which the astronauts have to make judgments and act autonomously. In that case, a strong personality and readiness to "take our fates into our own hands" would be required. I believe cooperation with the controllers is also necessary.
What are your future goals?
My dream — and I suppose my job — is to render space a place that is open to anyone. I would like to work on enabling bases in low orbit such as the ISS to be widely used for research and business. Also, I want to use my expertise and be involved in space medicine.
What about the urgent need to train astronauts for the Moon-and-Mars era?
Seven Japanese astronauts have experienced long stays on the ISS a total of eight times. Apart from conducting many experiments in the Japanese Experiment Laboratory (JEM) "Kibo," which means "hope" in Japanese, they have successfully managed extravehicular activity and helped to catch resupply spacecraft with robot arms, making their presence felt.
While the captains of the ISS have mainly been American or Russian astronauts, astronaut Koichi Wakata (55) became the first Japanese person to achieve this position in 2014, demonstrating the country's high standards to the world.
Astronaut Soichi Noguchi (53) will stay on the ISS from the end of next year and astronaut Akihiko Hoshide (49) will stay from around May 2020. Both are veterans who have flown 3 times, and Mr. Hoshide will follow Mr. Wakata's footsteps in becoming captain.
However, it is possible that the ISS, which has been the central stage of many space successes, will cease operating in 2024. The U.S. is aiming to build a base on the moon in the 2020s through international cooperation, and Japan is considering participation. The base would also be a relay point for flights to Mars in the 2030s.
Japan has not recruited astronauts since three were selected in 2009, including astronaut Norishige Kanai. It is hoped that post-ISS planning will proceed and a new generation of astronauts trained in a timely manner to take on the next era of space flight – to the Moon and Mars.
Click here to read the article in Japanese.